While tiny true wireless earbuds steal the spotlight, over-ear headphones seem to be carving out a niche, especially the high-quality ones that often come with a hefty price tag.
However, the affordable wireless headphones market is still active P60BT ANC Headphones from SoundMAGIC Which makes a strong argument in this category.
The P60BT aims to bring a mix of basic features to the table without making a huge difference in your pocket. Featuring touch controls, a noticeable level of comfort (at least at first), and outstanding battery life, it delivers quite the package for its price.
However, it also comes with some drawbacks. The bass response may not satisfy those who crave deeper lows, and the active noise cancellation, while adequate for monotonous noise, counters with scattered sounds.
So, should you buy it? Let's take a closer look…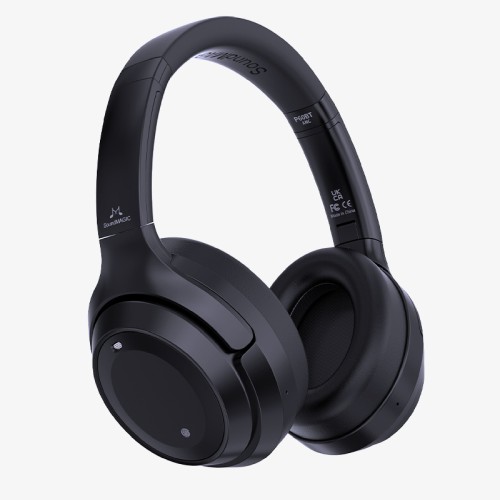 Quick View – SoundMAGIC P60BT
what are they: Wireless on-ear headphones with active noise cancellation at an affordable price.
Total
Positives
comfortable
Good sound quality (except bass)
Excellent battery times
Touch controls
At a reasonable price
cons
Weak bass
They start to feel heavy when used for a few hours
Active noise cancellation isn't overly impressive
No dual device pairing
---
Features and specifications
Driver unit: 40mm dynamic, neodymium
Battery run time

: ANC on: 45 hours / ANC off: 50 hours

fast Cost:

10 minutes for 5 hours

Of use
Ports: USB-C (for charging), 3.5mm audio
Bluetooth version: 5.2
Audio codecs: Aptex, Aptex HD, AAC, SBC
Additional features: Ambient mode / Microphones for phone calls / Foldable / Cable with external microphone boom
---
summary
The SoundMAGIC P60BT headphones offer decent sound, touch controls, and comfort at a budget-friendly price. They handle different types of music well, but the bass may lack depth for some. While ANC is usable for monotonous noise, it doesn't work for intermittent sounds. Overall, it's all about value for money, especially if you get it during a sale.
---
Who are the SoundMAGIC P60BT headphones?
Founded in 2005, SoundMAGIC specializes in the design and manufacture of headphones and earphones, with a particular focus on the lower cost side of the market.
Entering the world of wireless earbuds, SoundMAGIC's P60BT are a welcome addition for those looking for a combination of comfort, decent sound quality, and modern features without the hefty price tag.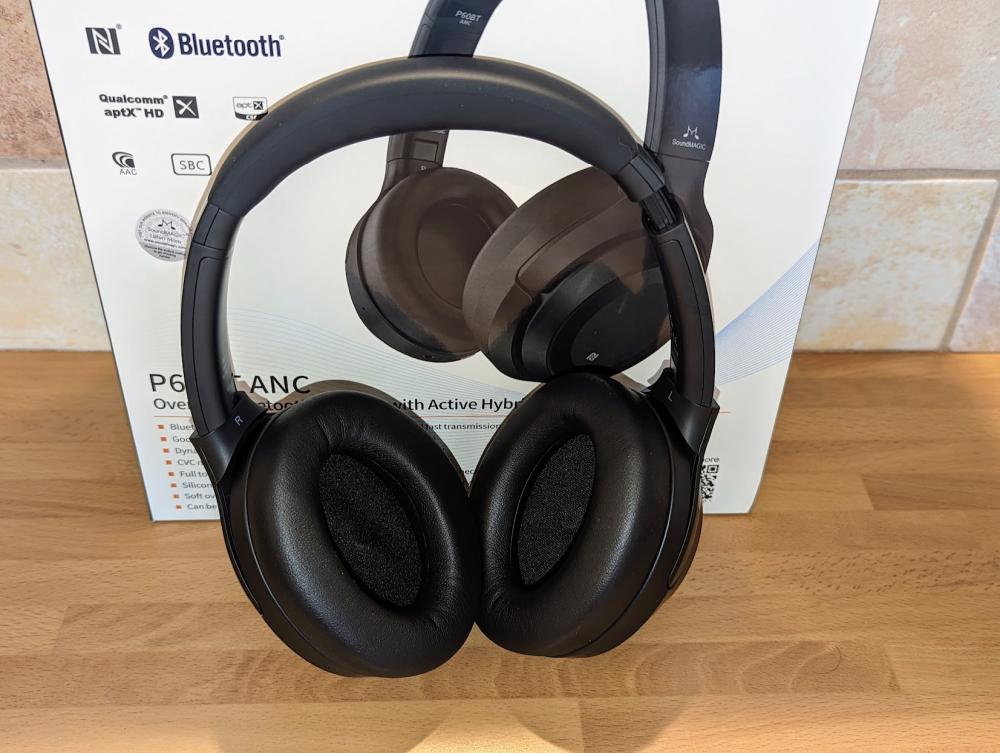 The official retail price of £129 is a little above affordability – but I've already seen it discounted as much as £97 – so if you can get your hands on it during the sale, the value for money will really jump.
The sound, as I'll cover in more detail below, is very good in this price range – but as long-time readers know, I'm a bass lover – and the bass levels are somewhat disappointing, especially for over-ear headphones. It's not a deal breaker – but it's something to keep in mind.
Other than that, they offer most of the features one expects from high-end headphones these days, including active noise cancellation. And while the ANC is certainly not as good as headphones that cost twice as much, it's decent, especially if you're on a train or plane.
Using SoundMAGIC P60BT
Size and comfort
The headphones are lightweight at 311 grams, and the soft memory foam earpads and silicone coated headband provide a comfortable fit.
When I first put them on, they were quite comfortable and stayed that way for the first hour or so.
However, the pad on the headband could use a little more thickness. After a few hours of use, the headband's lack of adequate cushioning began to press down a bit, causing some discomfort.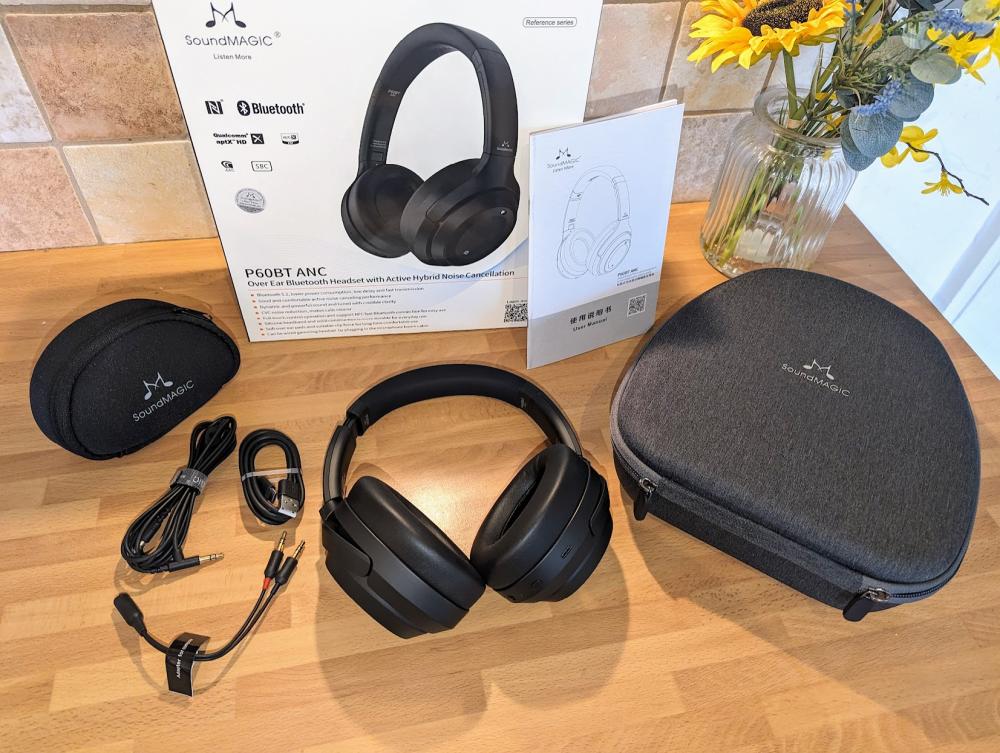 In the box, you get a hard carrying case, a 3.5mm cable for a wired connection that holds an external mic boom (for gamers), an in-flight adapter (for the pinned earphone jacks that some airplanes have), and a USB-C charging adapter.
There's also a soft carrying case for all the cables, which is a nice feature.
The headphones are semi-foldable, so it is very easy to put them in the carrying case or in your bag.
Coupling and control
The P60BT supports Bluetooth 5.2, and pairing it with your phone or laptop is very seamless.
The headphones don't have dual device support, which is a feature I always look for now, especially in over-ear headphones.
They're useful because you'll likely use them with both your laptop/desktop and your phone. This feature allows you to keep your headphones paired with both devices at the same time, making switching between them seamless. Unfortunately, that doesn't exist here.
On the other hand, the inclusion of touch controls (on the right earcup) is a welcome feature, especially at this price point – so you don't have to remember multiple functions for one or two buttons, like on other headphones.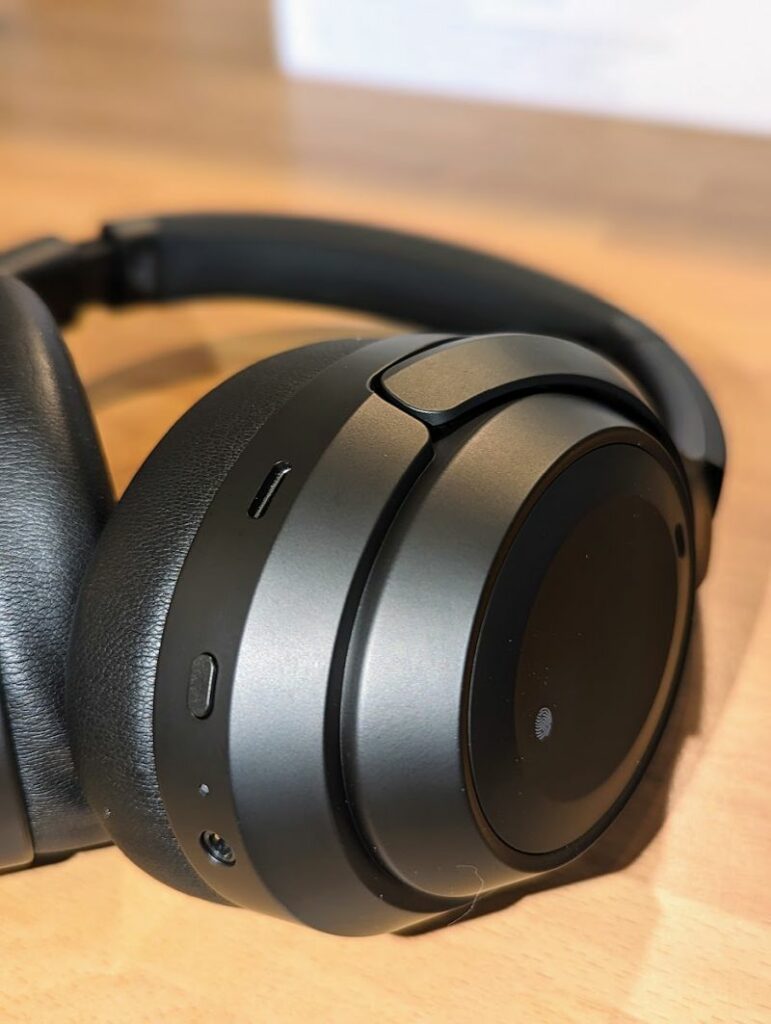 The touch controls are responsive, allowing for easy operation and volume control, adding to the overall user experience.
SoundMAGIC doesn't offer a mobile app (as of this writing) — so there's no way to change controls, switch modes via the app, or directly control the equalizer.
Sound quality and ANC
With so many advanced features, I had high hopes for the sound quality.
Bottom line? It's…decent. The volume can get quite loud without distorting, the music and vocals sound clean, and I enjoyed quieter songs.
However, as is often the case (for me, at least) – it's all about the bass – and the bass here is somewhat disappointing. Out of the box, the bass output is similar to what you might expect from smaller headphones, rather than the richer, deeper bass typically provided by larger over-ear headphones
P60BT performance with we will Rock You by queen He was respectful. The bass drum and guitar tones were clear and lively Freddie Mercury Vocals shine well.
However, more depth in the bass during distinct stomp sections would be much appreciated.
with Rihanna umbrellathe headphones delivered clear vocals and a balanced midrange, though the bass again lacked the depth and punch that other models can provide—slightly diminishing the impact of the song's distinct bass line.
As is often the case with over-ear headphones, the P60BT's "passive" noise cancellation does a good job of simply covering your ears to block out sound. So, even when in "Normal" mode (with ANC turned off), it manages to block out some outside noise.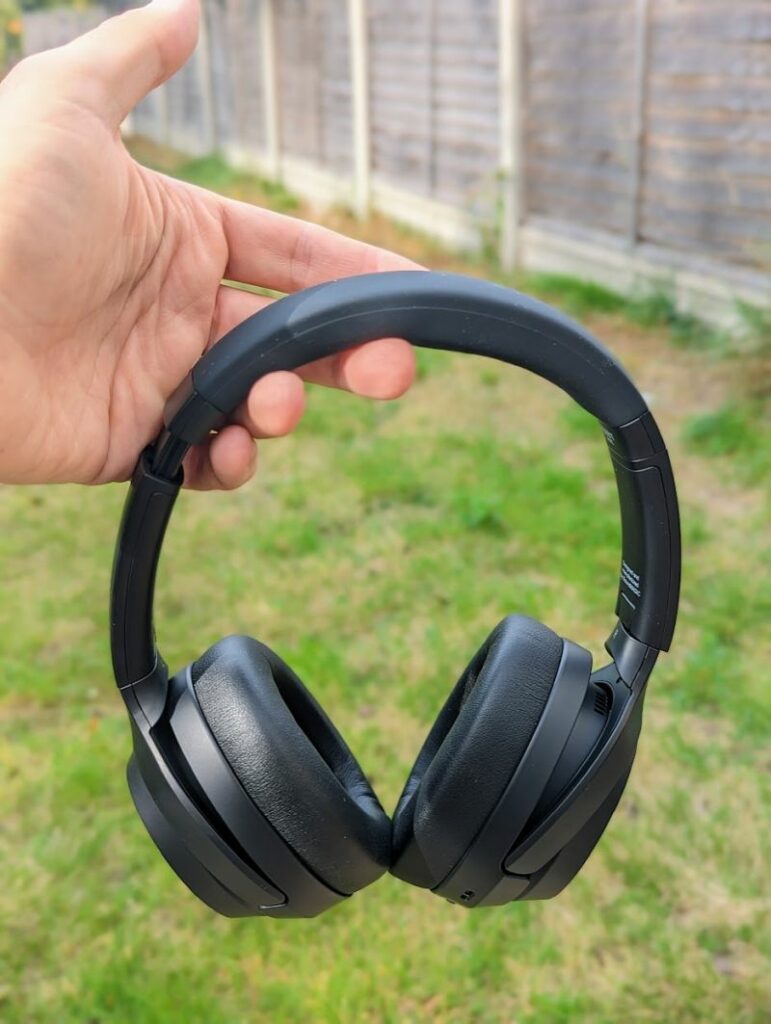 The active noise cancellation feature is good, effectively dampening monotonous sounds like the hum of a train or plane engine.
However, it suffers from sporadic sounds like nearby conversations or keyboard clicks.
There's also Ambient Mode, which does the opposite, amplifying outside sounds, so you're more aware of your environment.
This is useful when you're running or cycling outside, or generally need to know what's going on around you.
Finally, you can also use headphones for phone calls (or video calls) – and the P60BT did a good job of that, allowing both sides to hear each other well.
Battery times
With up to 50 hours of playtime on a full charge, and up to 45 hours with Active Noise Cancellation (ANC) activated, the P60BT is a reliable companion for long commutes or travel.
Of course, your mileage may vary, as battery times depend on the volume levels you use, connection strength, and other factors.
But overall, I was able to use them for hours on end without needing to recharge (although, as mentioned earlier, the headband comfort issue was a different matter…)
The fast charging feature is a handy addition, providing 5 hours of playback with just a 10-minute charge.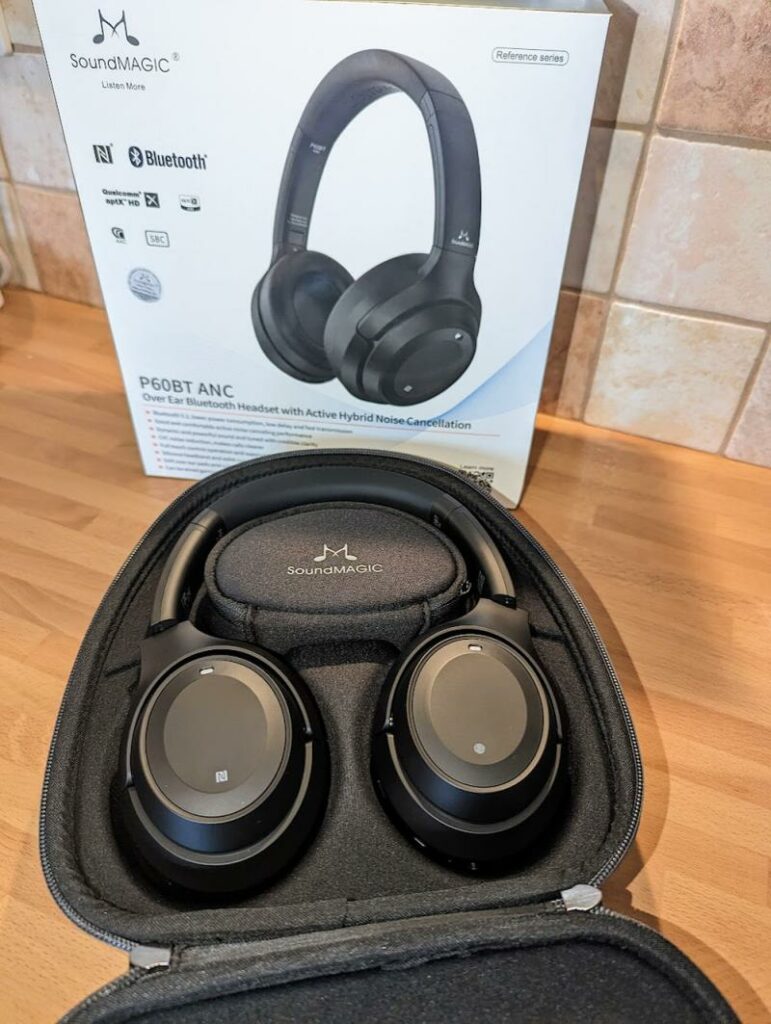 Bottom line: Is the SoundMAGIC P60BT worth it?
The SoundMAGIC P60BT headphones offer a balanced offering for their price.
While it may not satisfy bass lovers or those looking for top-notch ANC, the decent audio performance, touch controls, and extremely long battery life make it worth considering for budget-conscious buyers.
Comfort may be a point of contention for long-term use, but with the range of features available, the P60BT represents a compelling option in the budget wireless headphones market.