In this article, I will mention the best apps for FireStick. You can install these apps on any Fire TV device. This includes FireStick Lite, FireStick 4K Max, New FireStick 4K, New FireStick 4K Max, Fire TV Cube, and more.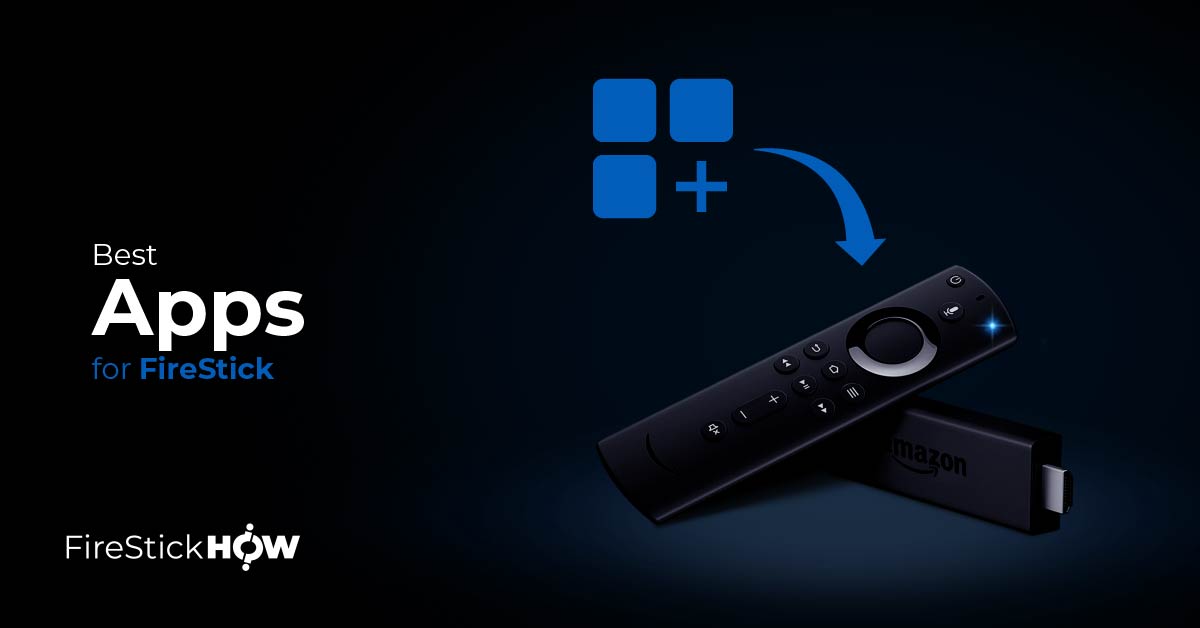 Amazon FireStick is one of the most incredible media devices. In no time, you can quickly set up this device on your TV and start watching your favorite content.
Thankfully, FireStick supports loads of awesome apps, both third-party and from the Amazon Store. The only challenge is that there are too many of them, and picking the right ones could be challenging.
After testing and using dozens of FireStick apps, we have picked some of the best for you. Our list includes apps for:
Listening music
Important utilities
Protecting your device
Streaming movies, shows, or live TV
Best FireStick App for Safety and Privacy
Our lives have become inseparable from the virtual world of the internet. That exposure has also left us vulnerable to online threats and privacy breaches. But thanks to some safety and privacy apps, we can still confidently browse the internet.
ExpressVPN is a VPN app that protects your privacy and offers complete security when you go online on your FireStick device. I have been using FireStick for several years and can't imagine it without ExpressVPN. If you plan to watch free movies and shows on your device, you have more reason to get this app.
With ExpressVPN, you can be confident that all your online activities are 100 percent secure. It encrypts your connection, making it undetectable to hackers, the government, and your ISP. It is one of the best FireStick apps to have for online streamers.
ExpressVPN also helps you bypass internet throttling imposed by your ISP. ISPs practice internet throttling to cut down the internet connection speed when heavy usage is detected. This usually happens to people who stream videos online.
ExpressVPN is also an excellent tool for terminating geo-restrictions. With this VPN, you can connect to any server worldwide and watch content restricted to certain regions.
Special Deal: Get 3 months free and save 49% on ExpressVPN.
How to Install and Use the Best VPN on FireStick
Top 10 FireStick Apps (A Quick Overview)
Here is a quick look at the top 10 FireStick apps.
Please keep scrolling if you are looking for more apps.
Best FireStick Apps for Movies and TV Shows
Here is our list of best FireStick apps for watching films, TV series, documentaries, short films, stand-up comedy, and other on-demand videos.
Disclaimer: This guide is purely educational. We neither own nor operate any of the services mentioned. Some of these may not be legally licensed, and we don't verify their legality in all regions. If you opt to use unverified apps/services/websites, ensure you're streaming only public-domain content. You bear the responsibility for any media you access.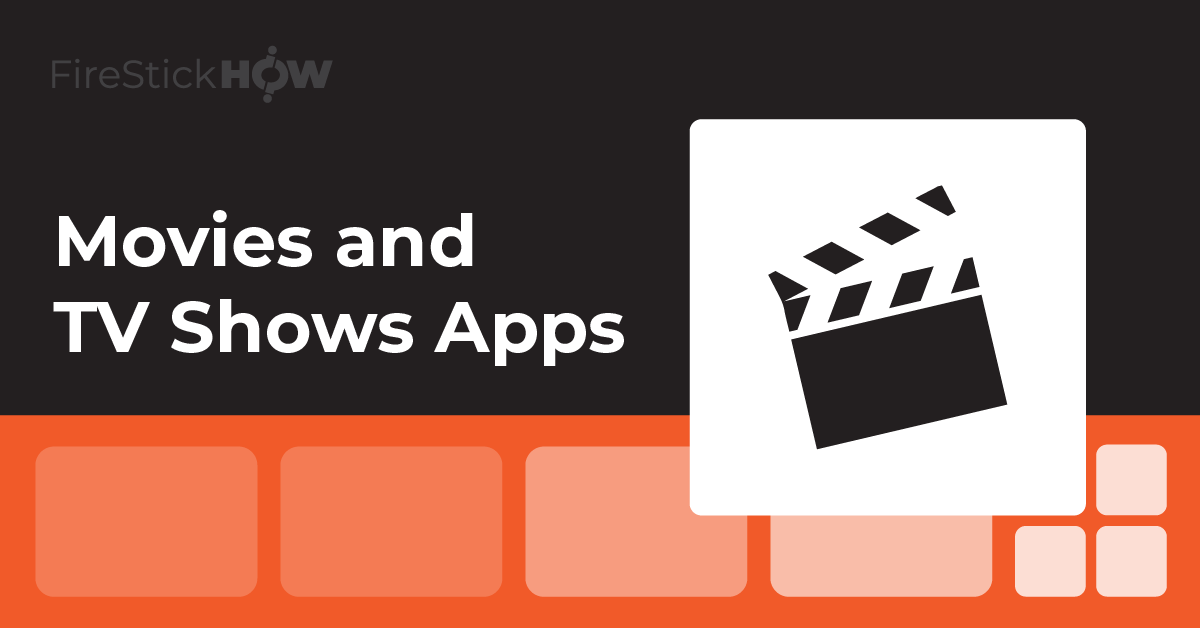 1. Kodi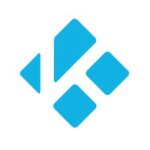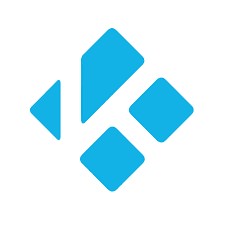 Kodi is a media software every FireStick user must have in their arsenal. This app opens up endless streaming opportunities on your FireStick device. The best part? Kodi is completely free.
With Kodi, you can watch all types of content. Kodi has plenty of streaming options, whether you love to watch movies or binge on TV shows. Using this app, you can stream live TV, sports, kids' videos, and more.
To start with Kodi, you only need the right set of addons. The addons connect you to the unlimited pool of content on the web. You can also enhance your overall experience with some incredible Kodi builds. Kodi supports lots of addons and builds.
How to Install Kodi on FireStick
2. Cinema APK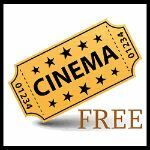 Cinema APK is probably the most popular streaming app for FireStick presently. There are unlimited streaming choices available through Cinema APK. This app scrapes hundreds of movies and thousands of TV show episodes to watch.
An active team of developers backs Cinema APK. Hence, the new content is added as soon as it is available. The app developers also keep releasing version updates to fix bugs and shortcomings.
Cinema APK features a simple yet functional and user-friendly interface. Even if you are new to streaming apps, you will know instantly how to get going with this app – making it one of the best FireStick apps.
How to Install Cinema APK on FireStick
3. BeeTV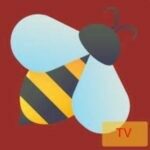 BeeTV is relatively new compared to other apps on this Best FireStick Apps list. However, within a short period, BeeTV has gained immense popularity. And the reasons are worth it.
BeeTV is a lightweight streaming service. This app does not affect the performance of your FireStick. Most importantly, it features an extensive lineup of movies and TV shows thanks to the top-notch scrapers.
Regarding reliability, Bee TV is entirely on par with apps like Cinema APK, CyberFlix TV, etc. There aren't a lot of streaming services that fetch the links as fast as BeeTV does.
How to Install BeeTV on FireStick
4. CyberFlix TV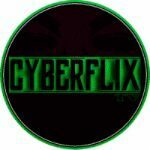 I found CyberFlix TV soon after Terrarium TV was taken down. This app has a striking resemblance to Terrarium TV, both in form and function. After some research, I found it's a clone of the legendary Terrarium TV.
CyberFlix features an impressive library of movies and TV shows. Unlike similar services, CyberFlix ensures the majority of scraped links are working.
CyberFlix is packing high-quality scrapers to fetch multiple links for the content you want to watch. Once the links have lined up, you can pick the link and start watching. Also, the app features Real-Debrid and Trakt TV integration.
How to Install Cyberflix TV on FireStick
5. MediaBox HD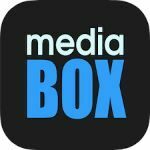 MediaBox HD is another trendy name in the streaming world among FireStick users. When I tested this app, I was convinced it would be part of our Best Apps for FireStick list.
MediaBox is a small but highly functional video streaming app. It comes with an extensive database of movies and shows. Even though the app is just an aggregator, its scrapers ensure quick and effortless playback.
MediaBox HD's content library is regularly updated with new content. You will find the latest movie releases and the most recently aired episodes to stream. The streaming quality is also quite satisfactory.
Usually, the app gets you the 720p links. But you may also find a few 1080p streams. For optimal experience, I would recommend pairing it with Real-Debrid. And to sync your watch history, MediaBox HD's Trakt support will be helpful.
How to install Mediabox HD on FireStick
6. Stremio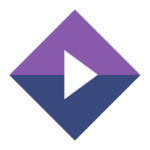 Stremio is a one-stop shop for all of your video entertainment needs. With a free account, this open-source software will grant you access to a world full of movies, TV shows, sports, live TV channels, and web channels.
Available on Windows, macOS, Android, Linux, and more, Stremio supports all major platforms. Like Kodi, you must install addons on Kodi to stream content.
Stremio is simple to use. There are separate sections like Discover, My Library, Calendar, etc. Furthermore, the app is lightweight, as all addons are linked to your account instead of being stored offline on your device.
How to Install Stremio on FireStick
7. Syncler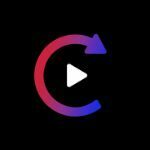 Syncler is considered one of the best apps to watch and sync free movies and TV shows. It has not been around for very long but is already quite popular with cord-cutters.
The developers of Syncler intend to introduce addons to make it more like Kodi and Stremio. In the meantime, users must download and install provider packages to get the most out of the FireStick app.
Alternatively, users can play around to find the best Syncler packages to enjoy films and TV series. Not all provider packages are free. But there are lots of options that don't require a fee.
How to Install Syncler on FireStick
8. NovaTV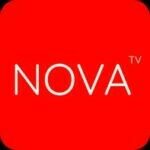 NovaTV has a straightforward interface. You can get started quickly, even if you are new to streaming apps. Moreover, it has a massive video content database for hours of binge-watching.
Nova TV is available on Amazon Fire TV, Nvidia Shield, and other Android devices. This app supports Trakt integration, high-quality content (up to 4K), Real Debrid, and SeriesGuide.
Nova TV is one of the best FireStick apps to stream your favorite shows and movies.
How to Install NovaTV on FireStick
9. Weyd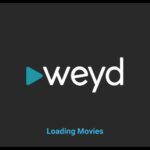 Weyd's creators have developed it from the ground up, but it shares similarities with Stremio, another popular streaming app. This app allows you to access thousands of movies, TV shows, and trailers. No sign-up is required to use this service. Launch it and use it.
There's something to watch out for here: like Stremio, Weyd requires you to add plugins to scrape the free streaming links for its content.
There are lots of features to enjoy in this app. For one, it is elegantly designed with a modern user interface. Also, it lets you pick your choice of media players to stream movies and shows on.
The app saves your watch history to return where you left off. But Trakt's support adds so much more functionality in this direction. Weyd also supports Debrid integration to pick and play HD-quality video links.
How to Install & Use Weyd on FireStick
10. Morpheus TV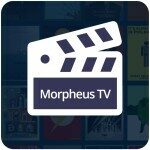 Morpheus TV is one of the best FireStick apps to stream free movies, TV shows, and documentaries. You won't encounter any ads while streaming on Morpheus TV.
The collection of free movies and series on this FireStick app is enormous. You can expect HD streams for all the content you watch here.
Morpheus TV's user interface is neat and easy to use. To watch any content, you can choose from various high-quality streaming links from host websites. Lastly, Morpheus TV comes with Trakt and Real Debrid integration support.
How to Install Morpheus TV on FireStick
11. Tubi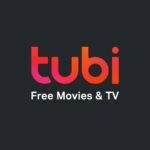 Tubi is one of the best FireStick apps for streaming free movies and TV shows. Tubi's media library contains over 20,000 titles, making it the world's largest ad-supported video streaming platform.
With such a massive library of streaming content, you can expect to see movies and shows spanning all genres. This includes action, comedy, thrillers, horror, mystery, romance, anime, kid shows, and more.
Despite the ever-growing library, navigating Tubi is easy as it has a user-friendly interface. Several helpful features include adding movies and TV show episodes to a queue or list for easy access.
Also, if you are signed up for the app, you can sync your viewing history across different devices. Tubi is only available in the US. You must use a VPN service to stream with the app outside that region.
How to Install Tubi TV on FireStick
12. Viva TV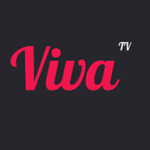 Viva TV offers an avenue to a world of completely free entertainment on your Amazon Fire TV Stick device. From movies to TV shows, Viva TV contains everything.
Viva is one of the best apps for free movies, TV shows, wrestling, fight sports, cartoons, anime, and other entertainment content. The quality of the video is top-notch, allowing you to watch HD, Full HD, and even 4K resolutions.
Viva TV's interface is carefully designed to make it easy for newcomers. The app isn't clogged with ads. Also, lots of customization features ensure you make satisfying tweaks.
Viva TV does not host content. Instead, it offers and allows you to choose from various streaming links. For a prime streaming experience, Viva TV features Debrid support so that you can enjoy high-quality links.
How to Install Viva TV on FireStick
13. Netflix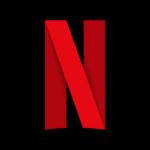 In 2023's first quarter, Netflix had around 232.5 million paid subscribers. It is easily the most popular streaming service worldwide.
Netflix cements its position as the premier destination to stream movies, TV shows, and documentaries. Also, it shines in terms of originals, having produced some of the highest-rated movies and TV shows of the past decade.
Netflix is not a free streaming service. But that does not make it any less one of the best Fire TV Stick apps for cord-cutters. You enjoy regularly updated movies and shows wrapped in an elegantly designed user interface.
Depending on your plan and device, you can get video quality of up to 4K resolution. Netflix even lets you download content for offline access.
The subscription fee to enjoy this service is undoubtedly worth the world of entertainment. Still, you should note that the size and array of content differ across various regions due to copyright licensing. But don't let that stop you! A premium VPN like ExpressVPN helps you bypass this restriction.
How to Install and Watch Netflix on FireStick
14. FilmPlus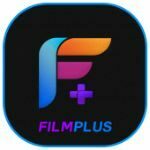 FilmPlus is one of the newest free streaming apps on this list of the best FireStick apps. Thanks to its impressive library and features, users rapidly jump on it.
Expectedly, FilmPlus doesn't host any of the content that it provides. Instead, it scrapes streaming links from the host websites for its users.
FilmPlus's library features HD, Full HD, and 4K-quality movies and shows. Furthermore, the Debrid and Trakt integration makes the platform even more attractive.
As free movie apps go, FilmPlus sports a design that exceeds most. You'll find its user interface clean, modern, and elegantly designed. Moreover, features like advanced filtering and update notifications make it convenient for users.
How to Install FilmPlus on FireStick
15. Cuco TV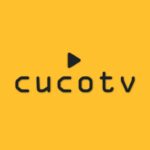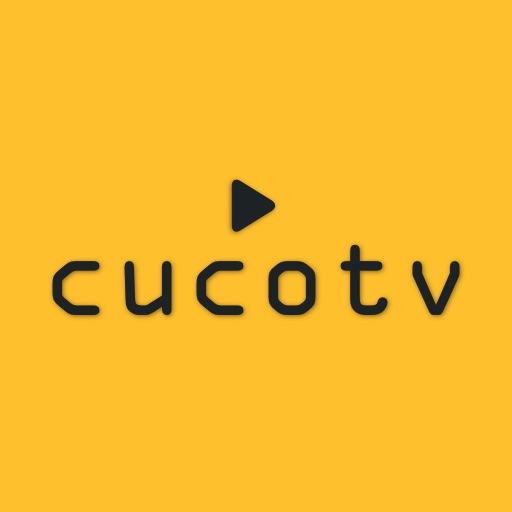 Cuco TV is a clone of the popular ZiniTevi, once regarded as one of the most famous movie apps for FireStick. This service has stepped into ZiniTevi's place with similar offerings. It heavily focuses on the user interface, so you can easily navigate and play your favorite content.
With Cuco TV, you can stream the latest movies and shows in respectful quality. To find the perfect content, you can use the advanced filters.
You can download films and TV episodes on Cuco TV for free to watch later. Like most free movie apps, some ads are not too buggy. You can integrate your premium Real Debrid account to make the most of Cuco TV.
Support for Trakt also means more features are added, such as syncing your viewing history between devices.
How to Install & Use Cuco TV on FireStick
16. PopcornFlix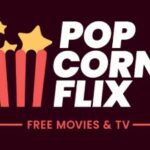 PopcornFlix is an over-the-top service that runs on ads to provide users with free and legal content. To watch content, you don't even need to log in. Just install the app, and you are good to go.
It would be fair to say that PopcornFlix's content collection is decent. The library packs hundreds and hundreds of hours of feature-length movies and TV shows. But remember that you won't find popular or the latest titles on this platform.
PopcornFlix is available on several platforms. Its website shares a similar interface with the Fire TV apps. You can download and install the app from the Amazon Play Store.
How to Install PopcornFlix on FireStick
17. TeaTV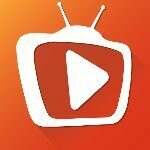 TeaTV is another streaming app with immense popularity, primarily due to its excellent interface, versatile content pool, and easy navigation.
TeaTV's interface follows the standard organization. The content section is laid out right below the top menu bar. That makes it easy to use and lets you quickly toggle between multiple sections.
Tea TV is compatible with the FireStick remote, allowing easy, smooth, and hassle-free navigation. The app uses high-quality scrapers to pull links from multiple channels for content browsing.
How to Install TeaTV on FireStick
18. Disney Plus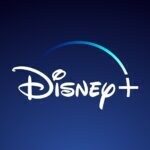 Disney Plus offers movies and shows distributed by Disney. This means you enjoy titles from the Marvel Cinematic Universe, the Star Wars franchise, Pixar, National Geographic, and more.
Disney Plus contains everything from new releases to favorite classics and exclusives. The pricing starts at $7.99 per month for the basic plan, whereas the premium plan comes at $10.99 per month.
Disney+ is available in the United States, Canada, the United Kingdom, Australia, New Zealand, Puerto Rico, and other European countries.
How to Install & Watch Disney+ on FireStick
19. Paramount Plus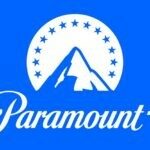 Launched initially as CBS All Access in 2014, after an expansion process, it's now known as Paramount Plus. Paramount Plus offers movie and series content curated by CBS Entertainment Group, Viacom, and Paramount Pictures. In addition, there is also a collection of original content.
With Paramount Plus, you get a modest collection of feature films. But the platform shines truly in the TV series department. Paramount+ offers a library with thousands of episodes of new and older shows.
To top it off, Paramount+ live TV functionality lets you tune in to CBS, BET, Comedy Central, Nickelodeon, MTV, and more. Lastly, sports lovers are not left out. They can stream sports like college basketball, college football, and soccer games.
How to Install Paramount Plus on FireStick
20. BBC iPlayer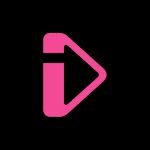 Made specifically for the UK, BBC iPlayer was launched in 2007, the same year as its rival, Netflix. Outsiders can only stream BBC iPlayer using a VPN.
BBC iPlayer features a vast catalog of movies and series. You can also stream documentaries, News, live sports, and more. There is tons of classic content you can watch on BBC iPlayer, as well as newer titles. Moreover, it lets you catch up on up to 30 days of BBC programs on the app.
Available on the Amazon App Store, BBC iPlayer is an official app.
How to Install & Use BBC iPlayer on FireStick
21. Crackle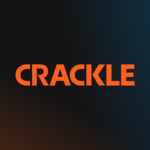 Crackle is an ad-based, 100% free, and legal on-demand streaming platform. Previously known as Sony Crackle and Grouper, Crackle only operates in the US. A reliable VPN will come in handy for people outside of the US.
Crackle offers a good combination of content, including free movies, TV series, and originals. The original films available on Crackle are primarily in the comedy and horror genres. But there is a broader mix of original programming on offer.
There are over 1,000 films and 70 shows available via Crackle. Although the library isn't gigantic, the upside is that the service is free and legal. Moreover, you also get to stream in high-definition quality.
How to Install and Use Crackle on FireStick
22. Vudu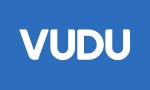 Owned by Fandango Media, Vudu operates as an online video rental and sales service. You can rent, buy, and watch movies and TV shows with a free sign-up. Vudu has an extensive collection of titles that is regularly updated. The streaming quality is top-notch, rising to 4K resolution.
Vudu's working operation differs from other streaming services. You don't pay a monthly subscription to use this service. Instead, you only pay for the content you stream on the platform. Vudu prices depend on the movies or shows you watch. But Vudu isn't strictly a paid service. There are several movies available to stream for free.
How to Install & Use Vudu on FireStick
23. Crunchyroll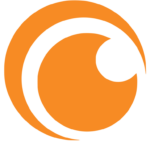 As long as you are okay with ads, Crunchyroll is the perfect platform to watch anime and read manga. Crunchyroll features around 30,000 episodes of anime and manga titles. This includes classics, contemporary mainstream titles, and the latest releases. And the number is constantly rising.
Crunchyroll updates its library with new episodes almost as soon as they get aired. All the popular anime shows, like One Piece, Dragon Ball, Naruto Shippuden, and more, are available.
A collection of Crunchyroll Originals includes fantasy, comedy, adventure, romance, and other genres. To unlock the entire library, subscribe to Crunchyroll; three plans are available: Fan, Mega Fan, and Ultimate Fan. Before you commit to Crunchyroll, a 14-day free trial lets you enjoy all the anime goodness on your FireStick.
How to Install & Use Crunchyroll on FireStick
24. Freevee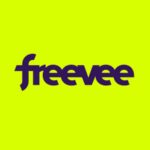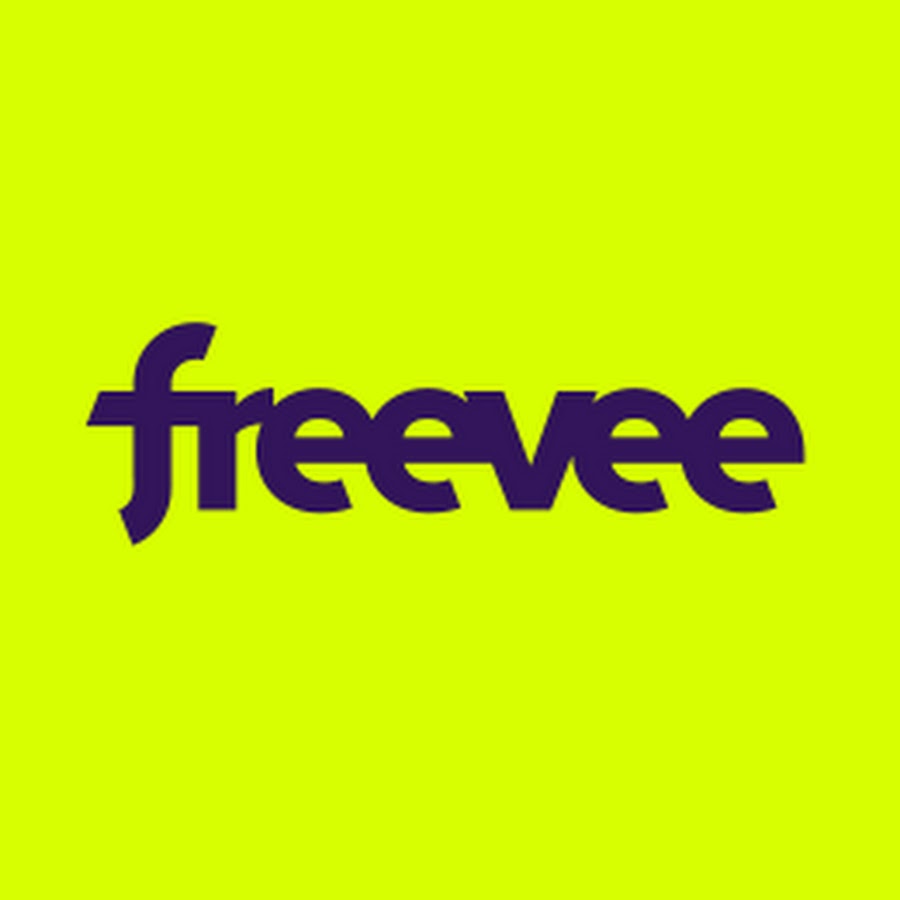 Previously known as IMDb, Freevee is an American ad-supported streaming service. Owned by Amazon, Freevee lets you watch original content, live looping channels, selected Amazon Prime Video titles, and more.
Freevee comes preinstalled on Fire TVs and offers licensed content from giants like MGM, Warner Bros., and Sony. Indeed, the library is limited, but the content is legal and free.
Freevee is only available in the US. As a result, you cannot enjoy the streaming app if you are outside that territory. Unless you make use of a VPN on your Fire TV Stick.
How to Install & Watch IMDb/Freevee on FireStick
25. Shudder TV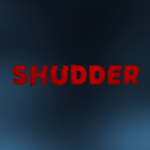 The hint lies in the name: Shudder TV is one of the best destinations for horror, thriller, suspense, and supernatural lovers. Owned by AMC Networks, Shudder TV brings the best of TV shows, movies, and podcasts for hair-raising entertainment. There is a mix of classic and new titles in the abovementioned genres.
Can't find your favorite scary movie or TV show? Simply fill out a form, and the service will try to make it available. To blend in with other horror fans, Shudder TV also offers a live TV feature for those scary content marathons.
Available for as little as $5.99 per month, Shudder TV is available on the official Amazon App Store.
How to Install and Use Shudder TV on FireStick
26. AstonCine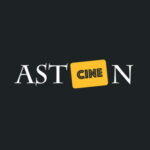 AstonCine is a relatively new entrant to the streaming scene. Despite that, it has an outstanding library of movies and shows you can watch for free. With frequent updates, AstonCine gets regular content updates, bug fixes, and feature additions.
AstonCine's design is modern and visually appealing. The app is easy to navigate and explore, with several categories for finding the right content to stream.
Based on your streaming history, you get film and series suggestions. And its premium scrapers pull high-quality video links, enabling you to stream in HD. Even better, the app is free of ads.
How to Install Aston Cine on FireStick
Best FireStick Apps for Live TV and Sports
If you are looking for options to watch live TV on FireStick, you would like to explore the following apps:
27. Live NetTV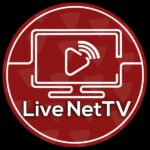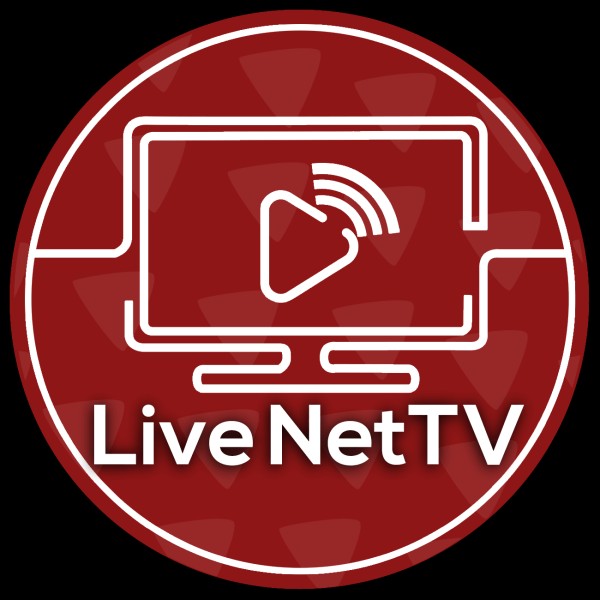 Live NetTV is one of the best FireStick apps to watch live TV and sports. This app gives you access to 800+ channels from the USA, UK, Canada, Asia, Europe, and many other parts of the world.
With Live NetTV, you can access channels from up to nine categories. That includes sports, entertainment, News, movies, documentaries, cooking, music, kids, and religion.
Live NetTV has been around for quite some time. That's because developers are dedicated to providing the best-quality streaming links.
Live Net TV has an incredibly simple-looking and very user-friendly interface. Multiple tabs at the top let you explore channels in various categories. You must click the desired channel in any category, and the app starts streaming almost instantly.
How to Install Live NetTV APK on FireStick
28. XUMO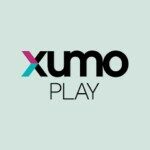 XUMO is a popular service that offers over-the-top live TV and video-on-demand content. You can browse over 190 News, sports, finance, and entertainment channels.
The XUMO interface is elegantly designed for easy navigation. All the channels are sorted into various categories. In addition, thousands of feature films and TV shows are available in different genres.
All the content on XUMO is available for free. It does not require registration or login information. The FireStick is ad-supported, with ads running before and after each video.
How to Install & Watch Xumo TV on FireStick
29. Rapid Streamz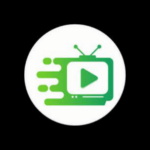 Rapid Streamz is another label synonymous with live TV streaming on FireStick or Android devices. Many users who want to watch cable TV channels over the internet often look up Rapid Streamz in search engines. This lightweight app is easy to install. You can have it up and running within minutes.
Rapid Streamz is smooth and offers fast navigation and almost instant playback. Also, it offers region-specific channels based on your location. Moreover, the user-friendly interface ensures you can easily find the channel you seek.
There are hundreds of channels on Rapid Streamz for you to explore. This app is 100% free and doesn't require any registration.
How to Install Rapid Streamz on FireStick
30. Sling TV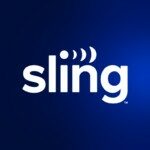 Sling TV is a very well-known live TV service in the USA. It is a paid service that gives you access to a wide range of American satellite channels and on-demand content. The service is restricted to the US, but you can access it anywhere with a VPN.
There are two types of plans: orange and blue. Both plans start at $40 per month and offer up to 40 channels. Watching TV over the internet is more cost-effective than traditional cable TV.
Besides the regular plans, Sling TV also offers plenty of additional packages. For instance, you could get Sports Extra (not included in the regular plans) by paying an additional $11 monthly. You can install Sling TV directly from the Amazon Store. It doesn't need to be sideloaded.
How to Install Sling TV on FireStick
31. Fox Sports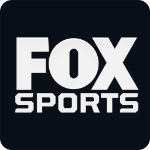 Fox Sports is one of the oldest services on the list of the best FireStick apps. The service has been around for a quarter of a century so far. FireStick users can join Fox Sports' extensive sports offering with a dedicated app.
On Fox Sports, fans can follow live sports events like the USFL, MLB, NASCAR, PBC, MLS, UEFA Champions League, etc.
Fox Sports features everything from upcoming live events to pre-game previews, analysis, and head-to-head statistics. That's not all. This app features the latest News, interviews, and updates. Most content on Fox Sports is available in at least HD quality, with some streams rising to 4K. All-in-all, it's a top app for sports lovers.
32. Pluto TV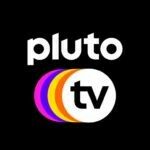 Pluto TV is one of the most popular apps for FireStick users to stream live TV. Currently, it has over 50 million monthly active users. The app offers over 200 channels and 1,000+ movies and TV shows.
Popular channels on Pluto TV include CNN, Bloomberg, Cheddar News, MTV, Comedy Central, CBS Sports HQ, Fox Sports, and Sky News.
Pluto TV channels are categorized as movies, entertainment, News, comedy, sports, tech, and lifestyle. Besides its live TV offering, the platform features an extensive collection of on-demand movies and shows. Most of these are classics, so don't expect regular updates on the latest blockbusters.
Pluto TV is free to use. You don't even have to sign up. Install its app from the Amazon store, launch it, and stream. However, you should expect your streaming to be punctuated by ads that last for about 20 seconds.
How to Install Pluto TV on FireStick
33. fuboTV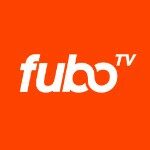 One of the most popular live sports TV apps, fuboTV is home to a collection of more than 140+ channels. They were initially designed as a sports streaming service. More than half of its channels are dedicated to sports.
On fuboTV, you can follow live sports events from competitions like the NBA, MLB, NFL, UFC, UEFA Champions League, La Liga, and many more. But the platform is more than just sports.
With fuboTV, you can stream on-demand content as it houses an extensive collection of movies, TV shows, and documentaries. Subscribers can watch popular content like The Walking Dead, The Simpsons, American Horror Story, Billions, etc.
Other channels you can watch on fuboTV include ABC, CBS, FOX, CNN, BBC America, Nat Geo Wild, and many more. FuboTV's FireStick app is well-designed and has many features for an enjoyable user experience.
How to Install Fubo TV on FireStick
34. Plex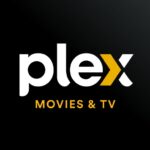 Plex is a live TV and on-demand content streaming platform that is free and legal. But it offers more than your average streaming service. It's a media management software that provides a central server for users to store their personal media files.
With Plex, you get access to more than 80 free TV channels. For those willing to pay $4.99 monthly, you can explore over 300 channels; a home tuner and antenna are required. You can watch, pause, and record your favorite free HD broadcast channels.
Plex lets you store your videos and photos on a central home server that you can access anytime. Plex supports several devices, including FireStick, Android devices, Windows, and more on most devices.
How to Install Plex on FireStick
35. ESPN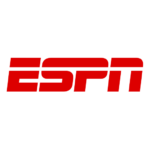 For many sports lovers, ESPN is the ideal partner. And for good reasons. For decades, the channel has been regarded as the destination for sports content for millions of followers.
On ESPN, you can follow your favorite sports teams and personalities. The platform lets you watch live events covering the NFL, NBA, MLB, soccer, golf, and lots more.
ESPN isn't just limited to live sports. The app lets you check scores, get breaking alerts, watch highlights and replays, and get expert analysis of your favorite sports.
Mostly, the content is streamed in HD quality or higher, depending on your internet connection. For more content, you can subscribe to ESPN+, which offers exclusive sports content, including live games, on-demand videos, and an impressive collection of original content.
How to Install & Watch ESPN on FireStick
36. Peacock TV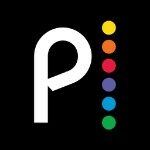 Peacock TV is a hybrid streaming platform offering live and on-demand content. The original programming comes from NBCUniversal, its parent company.
You can stream up to 50 channels. Some popular ones are Sky News, NBC News Now, NBC Sports, etc. Peacock TV's on-demand library is impressive, with hundreds of hit movies and iconic shows available for streaming.
While there is a free version of this service for Fire TV users, it is limited. To enjoy the whole experience of using Peacock TV, you must upgrade to the Premium or Premium Plus plans.
The free and premium plans are ad-supported. But Premium Plus doesn't include ads. And nearly all the content on Peacock TV is streamable in HD.
How to Install & Peacock TV on FireStick
37. OLA TV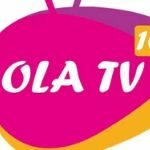 OLA TV is an excellent IPTV app for FireStick users who love to stream live TV from around the world. With OLA TV, there are no geographical restrictions.
OLA TV boasts a vast collection of TV channels. Some are popular channels, but you will find many more obscure ones. Many are in the US, UK, Canada, Italy, Spain, Turkey, and other countries.
Streaming on this app is entirely free of charge. Newer versions of OLA TV don't annoy you with pop-up ads. Also, its user interface is well-designed and easy to use. Lastly, advanced search filters help you navigate and explore the massive collection of channels.
How to Install & Use Ola TV on FireStick
38. HDtv Ultimate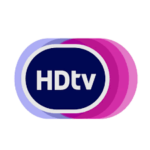 HDtv Ultimate is easily one of the best FireStick apps for live TV if you love variety. This is not the best pick for a minimalist, but this app gives you access to thousands of live channels.
Supported by Yala Reciever, HDtv includes main sections like Live TV, Live Sports Events, Sports TV, IPTV, and All Categories. And those sections are further split into subcategories.
HDTV's simple and intuitive user interface makes it easy to browse through various channels. However, you must install Yala Reciever to use HDtv Ultimate.
How to Install HDtv Ultimate on FireStick
39. TuboxTV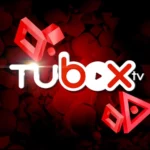 TuboxTV is a Spanish-centric OTT streaming app that lets users watch live TV free of charge. Available on the Amazon App Store, the app has over 100 channels.
On TuboxTV, you can watch a wide variety of content across channels. Many of the other channels are tailored to Spanish users. The streaming experience on this app is smooth, with HD-quality streaming links available for users.
TuboxTV comes with a well-designed interface that makes the app easy to use. There are some ads, as it's a free service. However, they are not bothersome. Other features of TuboxTV include on-demand content, speed tests, and an EPG.
How to Install Tubox TV on FireStick
40. TV Tap / TV Mob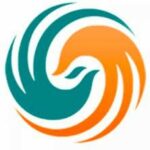 TV Tap or TV Mob is another live TV app that supports FireStick, Fire TV Cube, and other Fire OS devices. You can stream many TV channels with TV Mob or TV Tap. The channels are movies, News, music, sports, documentaries, kids, and entertainment.
TV Tap also offers on-demand content for offline viewing. And all the convenience is packed into an elegant and modern user interface.
With a built-in filter feature, you can easily filter the available channels or remove those you find uninteresting. Also, you can bookmark your favorite channels.
How to Install TV Tap on FireStick
41. SportsFire
SportsFire is easily one of the best apps for FireStick users to watch live sports.
From football to rugby and cricket, the app facilitates all types of sports fans with high-quality free streaming links.
Speaking of design, Sports Fire has a simple, intuitive, and fresh interface. This means you'll be able to find your favorite sports content easily.
Moreover, you can bookmark streams to watch them later. Sports Fire is a solid choice for streaming sports on Android devices.
How to Install SportsFire on FireStick
42. Media Lounge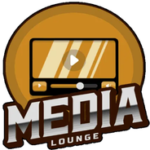 Media Lounge was previously known as Live Lounge. After the rebranding, it became Media Lounge. It's an all-in-one streaming app that lets users watch live TV, live sports, movies, and TV series for free.
Media Lounge pulls torrent links from the internet to let you stream live TV and other content. This means you can stream HD-quality videos at least, with some content available in 4K resolution.
Media Lounge supports Real Debrid integration to cut out buffering and connectivity issues. Moreover, it also supports Trakt, which helps you keep track of the movies and shows you watch.
How to Install Media Lounge on FireStick
43. Local Now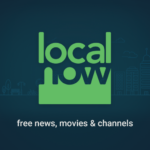 Local Now was just your average news streaming app a little while ago. Until recently, the service had expanded its horizons. It now offers movies, TV series, documentaries, and weather channels.
Local Now is a free app available on the Amazon official store. If you live in the US, the app detects your location and allows you to choose from over 200 local channels.
Even with its expanded content, Local News is loyal to its origins. A feature labeled News streamlines the content on the app to live news feeds and clips.
How to Install & Use Local Now on FireStick
44. Philo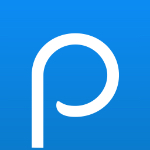 Only available in the US, Philo is a premium TV service. For just $25 per month, Philo gives you access to more than 70 live TV channels at only a fraction of the price of cable TV.
Philo TV lineup includes the following popular channels: Animal Planet, Crackle, Paramount Network, AMC, Comedy Central, Nickelodeon, BBC World News, MTV, and many more.
Philo has a decent spread of live channels. Also, you get more than 75,000 movies and TV shows on demand. Moreover, it comes with a DVR function, which is excellent if you love recording video content.
How to Install & Use Philo on FireStick
45. Stremium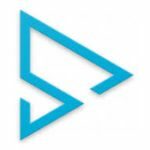 Stremium lets you watch live TV, acting as an aggregator to scrape many live TV channels. All Android devices, including Fire TVs, support Stremium.
On the Stremium Fire TV Stick, you can watch up to 70 live channels. The free TV channels cover a wide variety of genres. You can also record the content they watch, as the app functions as a portable DVR.
Stremium has both free and paid plans, set at monthly and yearly installments. As expected, the free plan is relatively limited compared to the premium option. Lastly, you can install Stremium directly from the Amazon App Store.
How to Install & Use Stremium on FireStick
46. DistroTV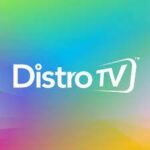 Distro TV offers a broad range of live TV programming. The categories include but aren't limited to News, entertainment, movies, shows, sports, and more. This service lets you watch over 150 channels. Moreover, You can stream on-demand movies and TV shows.
On Distro TV, there are over a dozen free movie channels. Furthermore, sports fans get to watch live events covering soccer, motorsports, college sports, and more. For News, there are mainstream channels like Bloomberg, Euronews, and Newsy.
How to Install Distro TV on FireStick
47. Vidgo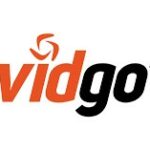 If you are a Spanish speaker, Vidgo lets you stream like a pro. The platform offers more than 95 live TV channels for your entertainment freedom. From News to lifestyle and sports, Vidgo contains all types of channels.
Vidgo also allows you to watch on-demand content. You can also stream up to three channels simultaneously on a single subscription. Unfortunately, there is no DVR feature, so you cannot record your favorite content to enjoy later.
Vidgo is a paid IPTV service. But if its content is relevant to you, you'll find it cheaper than other services. However, it is geo-restricted to the US.
How to Install & Use Vidgo on FireStick
48. CBS Sports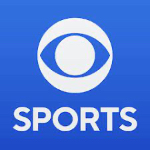 CBS Sports is the sport-focused arm of the popular television network CBS. Its app on FireStick lets you stay connected with top sports news, scores, videos, and more.
On CBS Sports, you can enjoy a ton of live sports content from competitions like the NFL, NBA, PGA Tour, PGA Championship, NCAA basketball, UEFA Champions League, Seria A, WNBA, Bellator, and more.
You can watch various replays and highlights besides live streaming your favorite events. Live scores, leaderboards, interviews, discussions, pre-game previews, post-game analysis, and statistics are some other perks you can enjoy on CBS Sports.
CBS Sports is a premium FireStick app and can be sourced directly from the Amazon App Store.
How to Install CBS Sports on FireStick
49. Strix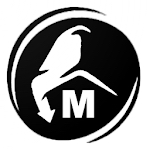 Strix is a streaming app that offers live TV content, TV shows, movies, and more on Fire TV devices. This app lets you stream TV channels from several countries, including the US, UK, Canada, Spain, France, and others. The Live TV section is divided into several categories, allowing you to choose channels showing sports, News, religion, and other content.
Similarly, two on-demand sections, TV Shows and Movies, are dedicated to films and TV series. There is also an adult section. Thankfully, the built-in parental lock feature means you can prevent minors from exploring the section.
Strix lets you choose the quality of your video streams, offering 360p, 720p, and 1080p options. It is free of charge.
How to Install Strix on FireStick
50. FITE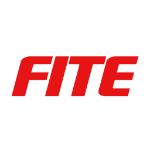 FITE is a live sports streaming platform that offers live events centered around combat sports. The app streams wrestling, boxing, kickboxing, and other fight sports.
Besides live TV, FITE offers thousands of hours of on-demand combat content. There are also replays and originals.
FITE's FireStick app comes with multiple features. For instance, a DVR function helps you record events for future viewing. Moreover, there's multi-language streaming, which is excellent for various audiences.
Also, it has a built-in live chat feature for communication between fans during events. FITE is not a free app. To use it on the FireStick, you must register and pay a subscription fee.
How to Install FITE on FireStick
Best Utility Apps for FireStick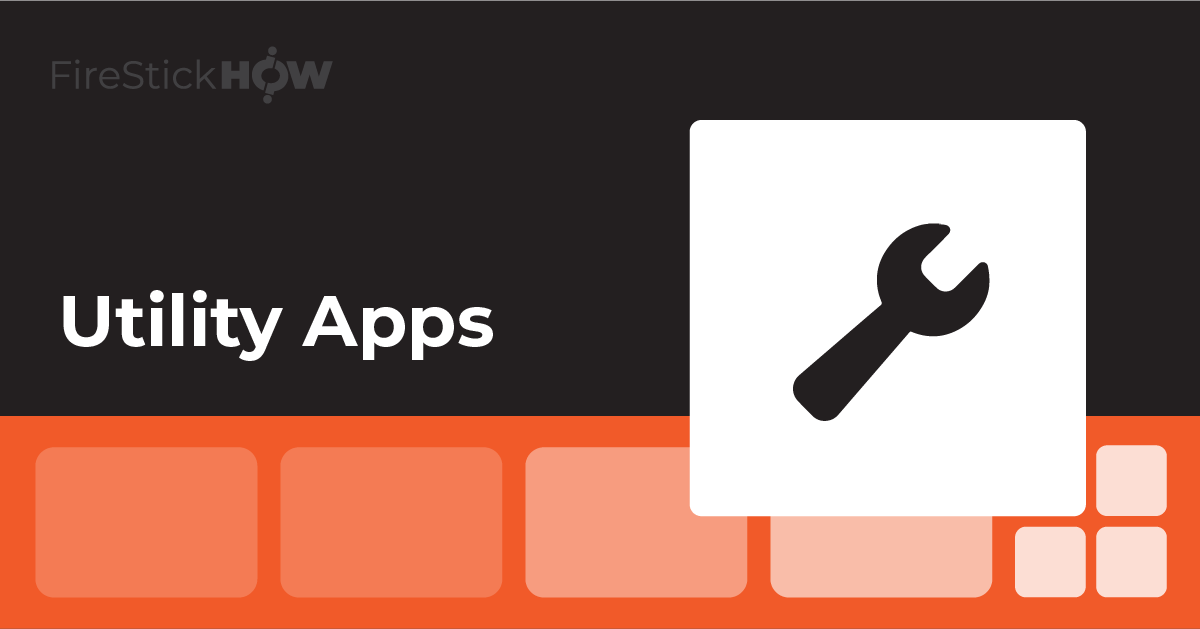 While FireStick is known more for its streaming abilities, it also offers a solid collection of utility apps that enhance your streaming experience directly or indirectly. In this section, you will find the list of the best utility apps for FireStick.
51. Amazon Silk Browser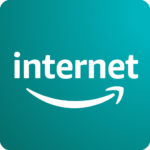 FireStick is mainly designed to let you stream movies, TV shows, and other forms of entertainment via apps. But you can also browse the internet as you would on your PC or Android phone.
There's only a limited range of browser apps for FireStick on the Amazon Store. However, the Amazon Silk browser is a native option that works on all Fire TVs.
Amazon Silk Browser is simple, convenient, and feature-packed. The browser lets you create and manage bookmarks pretty easily. Moreover, the websites are laid out in a mobile format, but you can request a desktop view.
To privately visit websites, the Silk browser features a private browsing feature. Another great feature is that you can watch content online without clogging up your FireStick with apps.
52. Fast Task Killer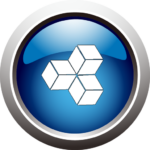 Fire TV devices have limited RAM. So, it's pretty easy to pile up apps that result in slow performance. To tackle this, you can use the Fast Task Killer tool.
Fast Task Killer helps improve your device's performance by closing the apps and tasks running in the background. This way, the RAM storage is freed to undertake new tasks. In addition, it can also clear the cache and data of installed apps.
Fast Task Killer is a lightweight app that does not take up much space. Optimizing only takes a few seconds, and you'll immediately notice the boost in performance.
How to Install & Use Fast Task Killer on FireStick
53. Wolf Launcher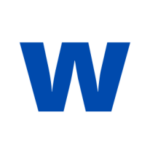 Want to get rid of Fire TV's drab and boring UI? You can change it with the help of a custom launcher, Wolf Launcher. The Wolf Launcher is one of the best FireStick apps to help you achieve this. This app brings the customization features of an Android device to the Fire TV lineup.
With Wolf Launcher, you can tweak all the home screen elements and resize and reorganize the apps to your taste. Moreover, you can change the wallpaper, add new sections for your Fire TV apps, and even hide apps.
Several other aspects, such as the time, date, status bar, and other icons, can be removed or added.
How to Install & Use Wolf Launcher on FireStick
54. VLC Media Player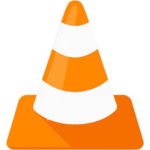 Regarded as one of the most popular media players, VLC works across various platforms. That includes Windows, macOS, FireStick, iOS, and Android devices. The VLC player supports virtually every video file format out there. This means that you can watch all kinds of videos in one place.
Versatility aside, the VLC player excels at keeping your video streams buffer-free compared to other players. On FireStick, VLC supports many third-party apps like Cinema APK, Cyberflix TV, Live NetTV, and more.
How to Install VLC Player on FireStick
55. Aptoide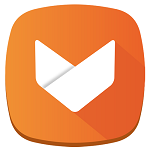 Aptoide lets you install those apps on FireStick that are available on the Google Play Store but not listed on the Amazon Store. This is very useful because tons of apps on the Google Play Store are unavailable on the Amazon App Store. Installing apps via the Aptoide Store is straightforward compared to the sideloading process with Downloader.
Whether you are looking for streaming apps for movies and TV shows or a wide variety of uses, Aptoide Store's collection has options. You can also manage and update existing Fire Stick apps.
How to Install Aptoide on FireStick
56. AppLinked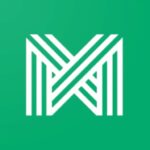 AppLinked is a recently introduced alternative to FileLinked. The app was created by Inside4droid, a developer known for popular third-party apps like UK Turks and Strix.
Like FileLinked, AppLinked helps users sideload FireStick apps with numerical codes instead of URLs. With AppLinked, you can download apps to watch movies and TV shows, stream live TV channels and sports, and more.
AppLinked is a file-sharing app that lets you share photos, music, and video content. All you need is a code, which the app generates from the APK link.
How to Install & Use AppLinked on FireStick
57. ES File Explorer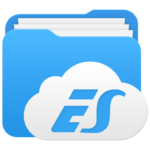 ES File Explorer is one of the most popular apps for Android devices. It's an excellent utility tool that lets you:
Manage files and apps
Install APKs
Remove trash and cache
Connect cloud services
Compress files
Watch media with its built-in player
You can download ES File Explorer on the Amazon App Store for free. But most features are only available in the premium version.
How to Install ES File Explorer on FireStick
58. Internet Speed Test App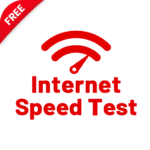 The Internet Speed Test app helps you check your Wi-Fi connection's speed. This app is handy when clueless about an issue with your network connection. The Internet Speed Test app can be vital in troubleshooting the problem.
You can get a complete report of your internet performance with just a few clicks. The Internet Speed Test App displays the current download speed, upload speed, ping, jitter, and recommended video quality.
Internet Speed Test app is accurate, so you can rely on the results you get from each speed test. The app is available for download on the Amazon App Store and is completely free of charge.
How to Install Internet Speed Test App on FireStick
Best FireStick Apps for News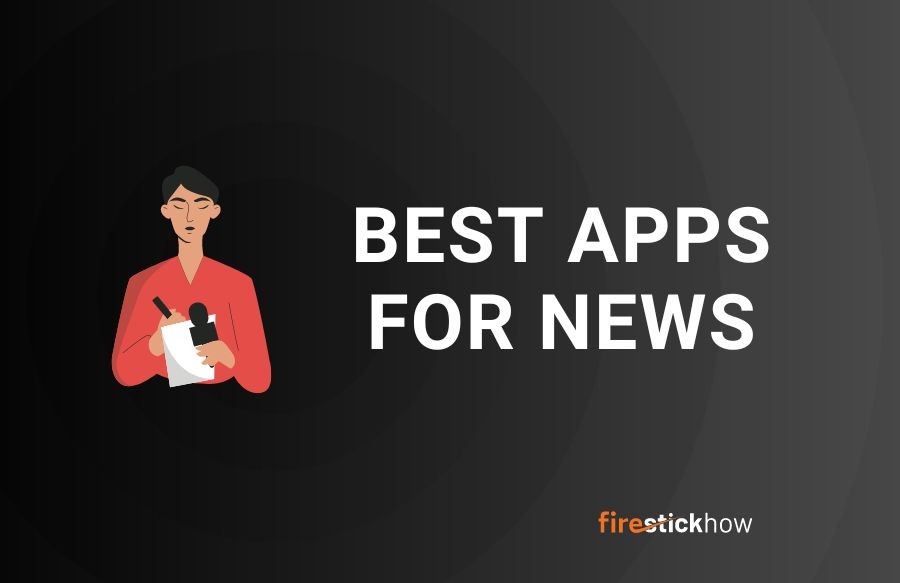 59. Amazon News App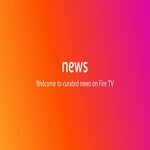 If you are an ardent follower of current affairs and the News, then Amazon's News app is your best bet. Unlike other alternatives, it features multiple news platforms. The free app offers more than 250 local stations, recently expanding its local coverage to 158 cities across the US.
But the Amazon News App isn't limited to local News. Users can also access international News from CBS News, Reuters, Al Jazeera, Entertainment Weekly, ABC News Live, and more.
Amazon News app comes preinstalled on your Fire TV. Also, it automatically detects your local news station when you launch the app and creates a playlist for you.
60. Sky News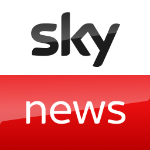 Sky News is a popular channel that offers News around the clock. Although it is British, its content is not restricted to the UK. You can stream video content on this news app that includes UK, US, and global News.
From entertainment news to politics, science, and technology, multiple news channels are available in the Sky News app. Aside from the News, Sky News also provides original documentaries and features.
Sky News is an official app and is free to install from the Amazon App Store. However, you will have to make in-app purchases to make the most of it.
How to Install Sky News on FireStick
61. Fox News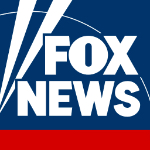 Fox News is a news station trusted by millions of followers in the US and more than 80 countries worldwide. On your FireStick, Fox News is officially available for download via the Amazon App Store.
With Fox News, you can stay up-to-date with the latest events in the US and across the globe. The news events on Fox News cut across genres like politics, tech, entertainment, health, business, and more.
In addition, you get to enjoy lots of exclusive interviews, talk shows, dissections of current affairs, discussions, debates, and much more. Live TV streaming of Fox News on the Fire TV Stick is available 24/7.
62. CBS News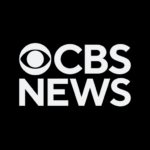 CBS News offers 24/7 news coverage so you can stay updated with the latest headlines from the US and worldwide. There are many categories, including US News, World News, Entertainment, Politics, MoneyWatch, Health, and others.
While there is an official news feed, CBS News also offers live TV streaming for up to 10 local news channels. For a more immersive experience, you can explore several custom playlists curated by the editors.
CBS News does not restrict its content to breaking News, headlines, and top stories. You can also enjoy shows, sports, and entertainment video content from live TV channels like CBS Sports HQ and ET Live. Best of all, this app is entirely free to use, and no subscription is required.
63. Haystack TV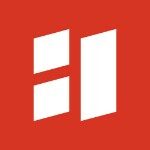 One of the best FireStick apps for local and international news lovers, Haystack TV, offers more than 300 live TV channels. With such expansive coverage, you would be hard-pressed not to find the perfect news source.
The channels on Haystack TV include mainstream media giants like ABC News, Bloomberg, Newsy, AP, CNet, and Al Jazeera. But if you prefer local News, there are plenty of options available.
Haystack TV covers everything to do with current affairs, politics, tech, business and finance, entertainment, and more. Moreover, you can search for News in each of these categories. Otherwise, you can use the playlist of channels created for you. Haystack News is an official app that is entirely free to use. To support its operation, the app runs ads.
How to Install & Use Haystack TV on FireStick
64. VUit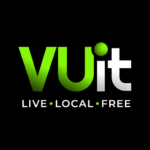 VUit offers more than 200 local TV channels. That's made possible by a partnership between Syncback and Gray Television, the owner of local channels in 94 US markets.
With VUit, you can follow breaking News and updates on politics, tech, entertainment, sports, and the weather in your locality. In addition, the app offers on-demand news clips, business programs, video podcasts, documentaries, and original programming.
VUit also lets you stream more than a thousand originals every year. The service does not require a subscription to be used. You don't even need to sign up to use the app.
How to Install VUit on FireStick
Best FireStick Apps for Music and Audio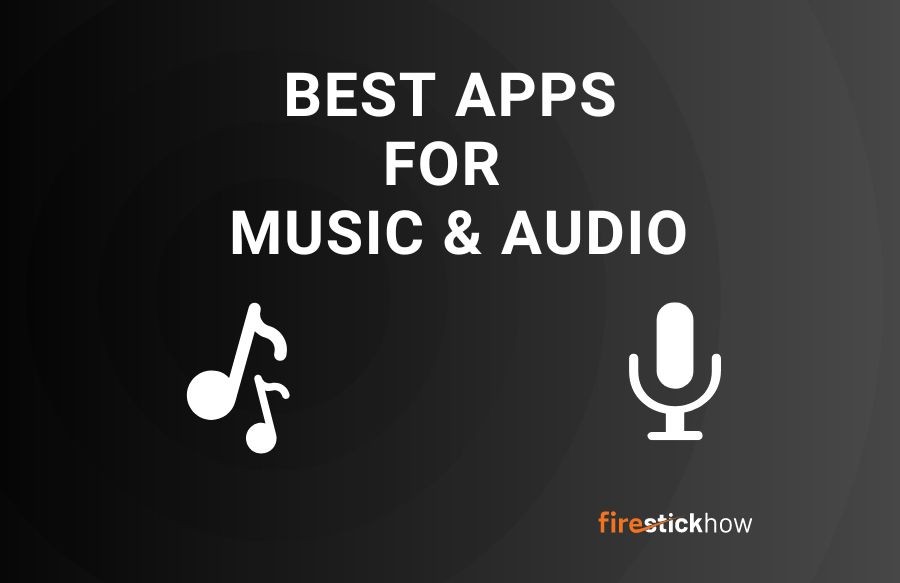 65. Spotify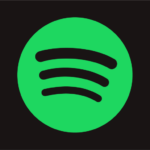 The music streaming service industry is highly competitive, with several platforms hustling for dominance. However, Spotify is popular, grabbing market share from its nearest rival, Apple Music.
Spotify's immense popularity among music lovers is undoubtedly justified. The service features a widely extensive library of albums and songs that is constantly growing, boasting over 70 million songs. With such a catalog, you can explore both mainstream and indie artists.
But Spotify is more than just about music. The platform also finds millions of audiobooks, podcasts, poetry readings, radio dramas, and speeches. You can build your playlists or browse through the many options created, covering every genre.
You can surf through the content offered on Spotify with your FireStick remote. Alternatively, Spotify Connect lets you use your Android device or iPhone to control the FireStick app seamlessly.
How to Install Spotify on FireStick
66. TuneIn Radio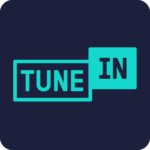 It may surprise some, but you can listen to the radio on your Amazon Fire TV Stick. TuneIn is a premium destination for radio lovers, with unparalleled access to more than 100,000 stations worldwide.
With TuneIn, you can browse endless options covering music, News, sports, talk shows, weather, tech, and others. The major news stations include CNN, Fox News Radio, BBC News, Bloomberg, and many more. But the app also detects and curates the local radio stations around you.
If you're a sports fan, there's no need to miss live events on the go, as you can enjoy live coverage of the major competitions and leagues. There are also several podcasts on TuneIn covering several categories. TuneIn Radio is available for free on the Amazon App Store.
How to Install TuneIn on FireStick
67. Twitch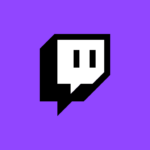 Twitch is a video game-focused streaming service that revolves around broadcasts of esports competitions, music broadcasts, and creative content. Launched in 2011, it was bought by Amazon three years later.
Twitch is a viral platform about community, with millions of monthly broadcasters and millions of active daily users. On the platform, gamers compete against each other, broadcast their personal game streams, stream game tutorials, and demos, and hold discussions and commentaries.
While it is essentially a platform that is centered around gaming, there is more to Twitch. Musicians can broadcast music to their fans. Soundtrack, a relatively new feature, allows creators access to rights-cleared music. You can be a part of this community on your FireStick for free. For more features and bonuses, Twitch Prime is a premium upgrade.
How to Install Twitch on FireStick
Conclusion
So, this is our list of best FireStick apps. With these apps, you can watch movies, shows, documentaries, live TV, sports, News, and more. We have also included several utility apps for FireStick to improve performance and enhance user experience. So, which are your favorite apps from this list? Please let us know via the comments box below.
Related: