In this article, I'll cover the potential reasons for FireStick buffering and how to fix them. The steps mentioned applied to all FireOS devices like FireStick Lite, FireStick 4K, New FireStick 4K, New FireStick 4K Max, and more.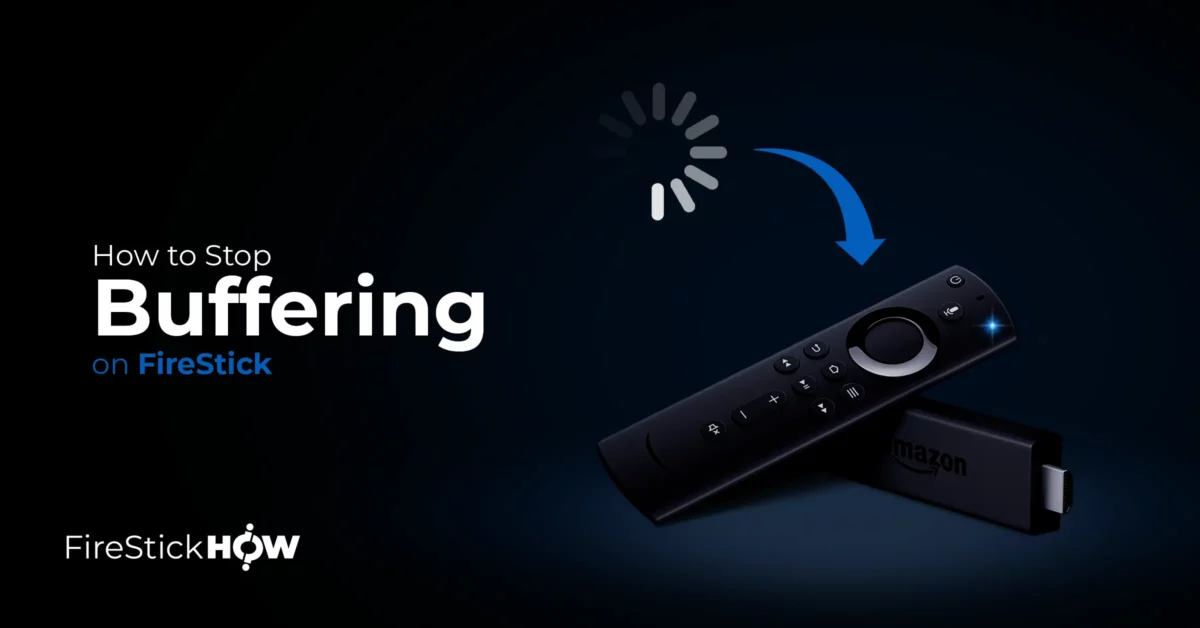 Coming back from a long & hectic workday just to experience your FireStick buffering is infuriating.  So if you are wondering how to stop buffering on FireStick, you are in the right place.
Attention FireStick Users: Read before you continue
Your government and ISP are probably monitoring your streaming activities using your IP address 3.17.249.235 (exposed to all). You may get into serious legal trouble for streaming copyrighted videos on FireStick. 
I strongly recommend getting a trusted VPN for FireStick to hide your IP address and protect your online identity.
I use ExpressVPN on all my devices as it is the most secure, fastest, and easy-to-use VPN. It comes with an unconditional 30-day money-back guarantee, and you get 3 free months with the yearly plan.
Don't miss out on the peace of mind and online security ExpressVPN provides.
Read: How to Install & Set up the best VPN on FireStick.
Why Does My FireStick Keep Buffering?
While streaming certain content on your FireStick, it downloads a chunk of the content and stores it in the temporary storage space on the device. And this process is continuing. When your Fire TV stick buffers, it means it is downloading new content, but the download is delayed due to some issues. Buffering only happens when you finish watching the stored data before a new chunk of content is downloaded. The primary reasons why buffering on FireStick might be happening are:
1. Hardware and software limitations
Limitations of your router, router cable, Ethernet, or even your Amazon Fire TV stick might be responsible for buffering on FireStick. An outdated operating system might also cause FireStick buffering. In that case, I would suggest that you try to get your Fire OS updated through your wireless connection. The updated Fire OS should ideally stop your FireStick buffering.
2. ISP throttling
Sometimes, your ISP (Internet Service Provider) might reduce your internet speed if they see you streaming too much content. Your internet service provider regularly checks for specific traffic categories and then reduces internet speed if they see you streaming too much content of a certain traffic type. This process is called ISP throttling and is extensively used by internet service providers to throttle users' internet speeds.
3. Slow internet connection
This is the reason, in most cases, for buffering on FireStick. A slow connection will cause buffering despite having the best Fire TV devices possible. So sometimes, checking your Wi-Fi connection before trying to fix Amazon FireStick buffering is wise. If your Wi-Fi signal is weak, you might want to restart your Wi-Fi router to fix your Wi-Fi signal issue.
4. Remote server malfunction
The server operating the video you are streaming might experience malfunctions or work at a slower pace, which will cause incessant buffering on FireStick while streaming video. Unless the server is properly fixed, there is no way you can stop your FireStick from buffering.
5. Distance between the modem and Fire TV
If your modem is placed quite some distance from your Fire TV, it might cause buffering on the FireStick. To stop buffering on the FireStick, I suggest you shift the FireStick closer to your other wireless devices so that it can connect to the Wi-Fi signal easily. That should help you fix FireStick buffering. If your Amazon Fire Stick still does not stop buffering, the problem might lie elsewhere.
6. FireStick overheating
If FireStick overheating occurs on your Amazon FireStick, it is likely to cause buffering issues. Try closing all the video streams on the device. And let it cool down a bit. That should help you fix FireStick buffering.
7. Improper connection between your Amazon FireStick and your TV
In some cases, the HDMI port of your tv might not be able to fit FireStick properly due to some hardware issues. I would suggest using an HDMI extender to get over this particular issue. An HDMI extender is given free with your Amazon FireStick if you purchase it from Amazon.
8. Viruses
Lastly, if you have sideloaded sketchy third-party apps, your device might be infected with viruses. And such viruses are known for depleting your internet speed & data.  
How to Stop Buffering on FireStick
There are several easy ways to stop FireStick buffering from happening. There are some not-so-easy ways too. In this article, I will first run you through the simple ways to solve your buffering issues on FireStick. If those do not work, then we will work on your Fire TV device via those not-so-easy ways.
Restart FireStick
Restarting your FireStick is one of the easiest ways to resolve your buffering issues on your FireStick device. The steps to restart your FireStick are as below. Launch your FireStick and select the Settings button from your home screen.
1. Select the My Fire TV option from your Settings menu.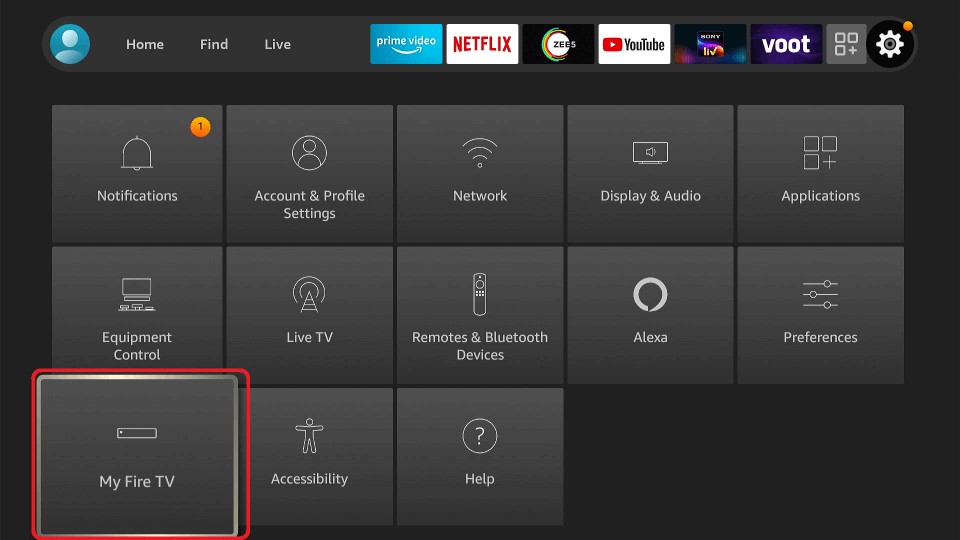 2. From the options available on-screen, select the Restart option. FireStick will prompt you whether you want to restart it.  Then all you need to do is wait till your FireStick restarts.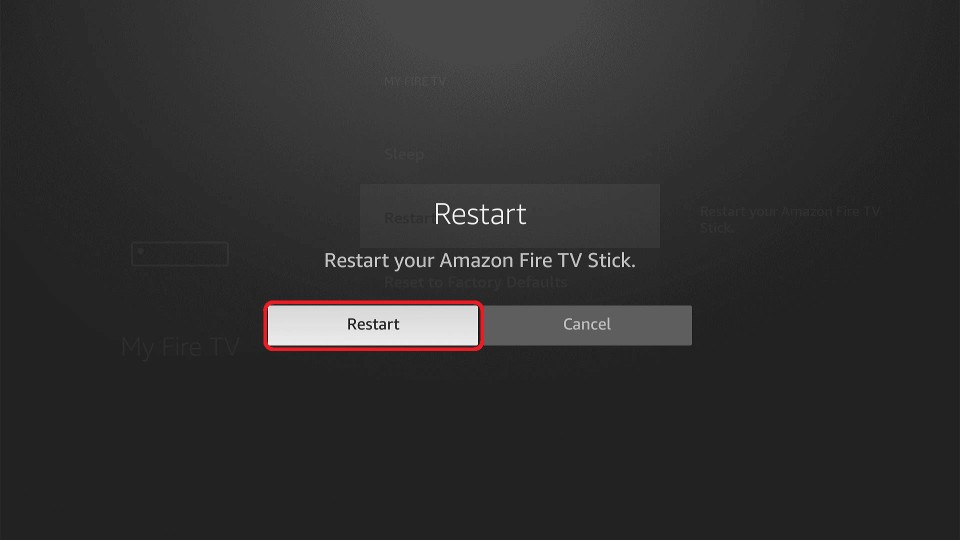 Clear App Cache on FireStick
The part of the memory on your FireStick that stores the instructions and data of apps is called the cache memory. Sometimes, when the cache memory gets full, buffering might happen. I am not going to show you how to clear your cache memory.
1. Go to the Settings option on your home screen, and select it.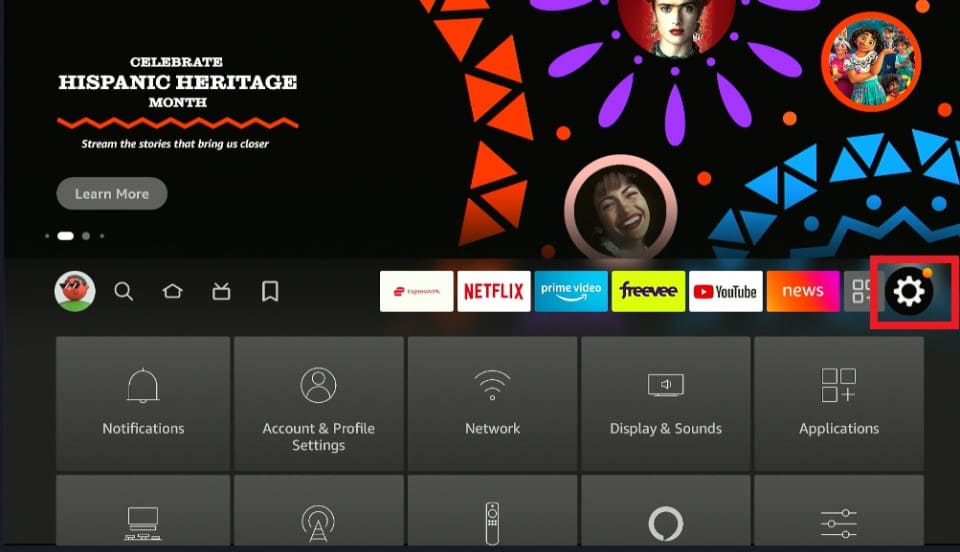 2. From your Settings menu, select the option which says Applications.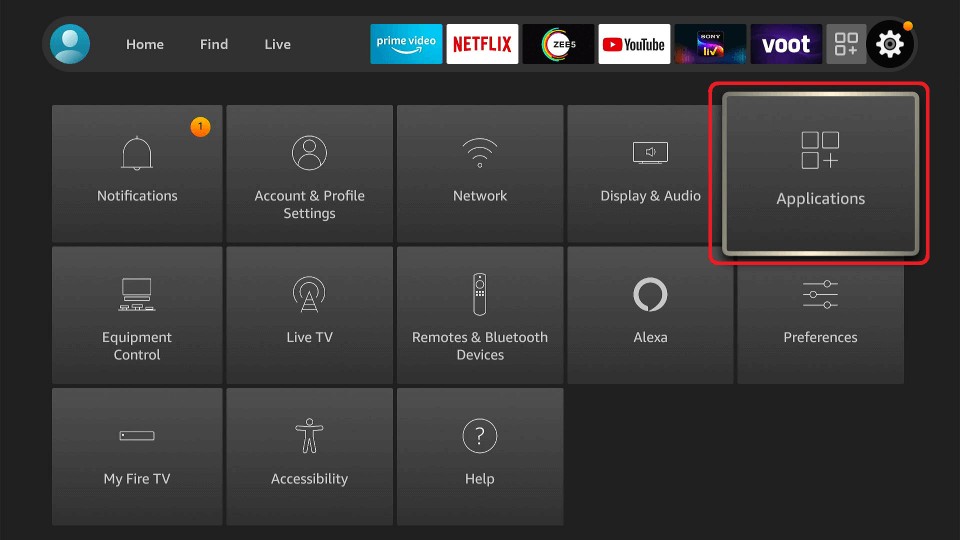 3. Afterward, select the Manage Installed Applications option on the screen.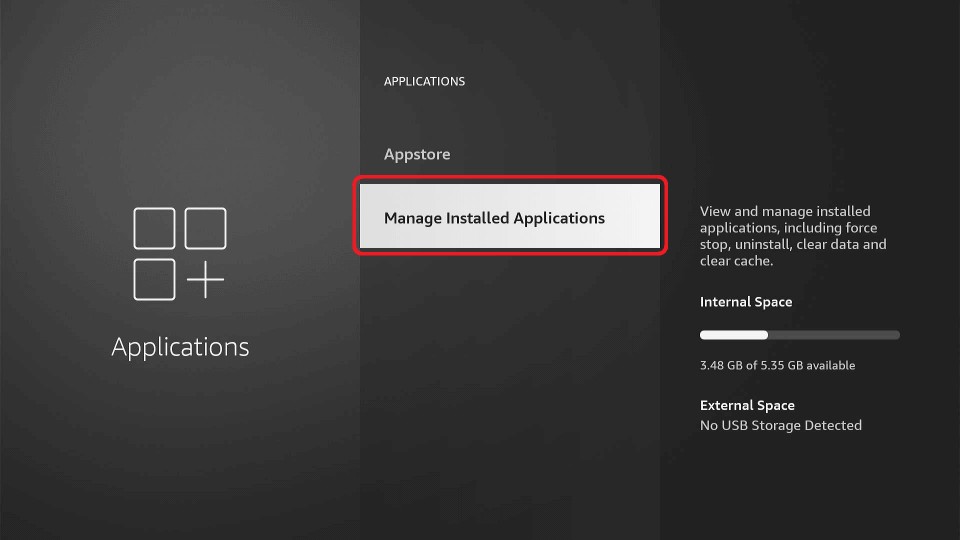 4. Select the app whose cache you want to clear from the list of your applications.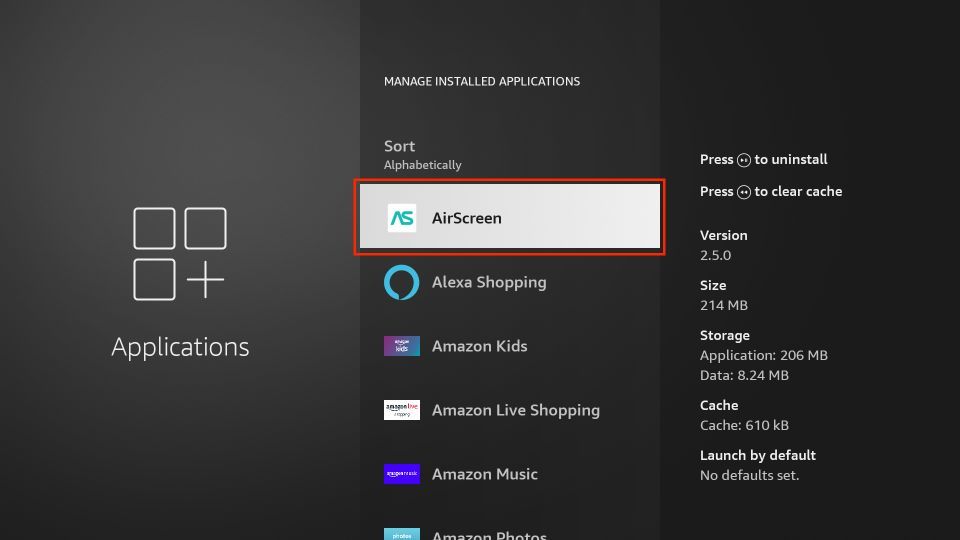 5. Now you will have the option to either choose Clear cache or Clear data. If you choose Clear Cache, it would clear the app's cache data information. But if you choose Clear Data, your app would reset to factory settings, and all your log-in information, app usage data, and personal details would be deleted from the device memory.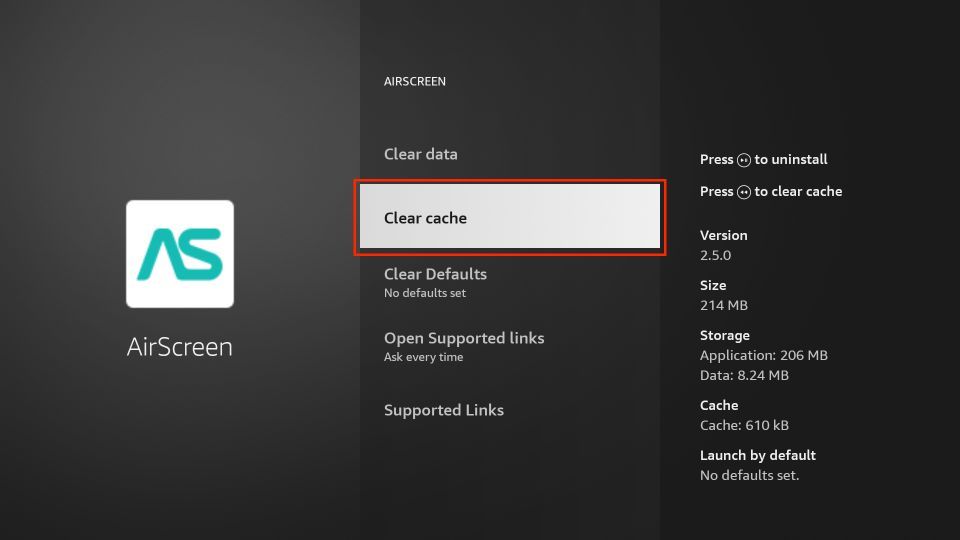 5. You'll notice that the app's cache will get cleared.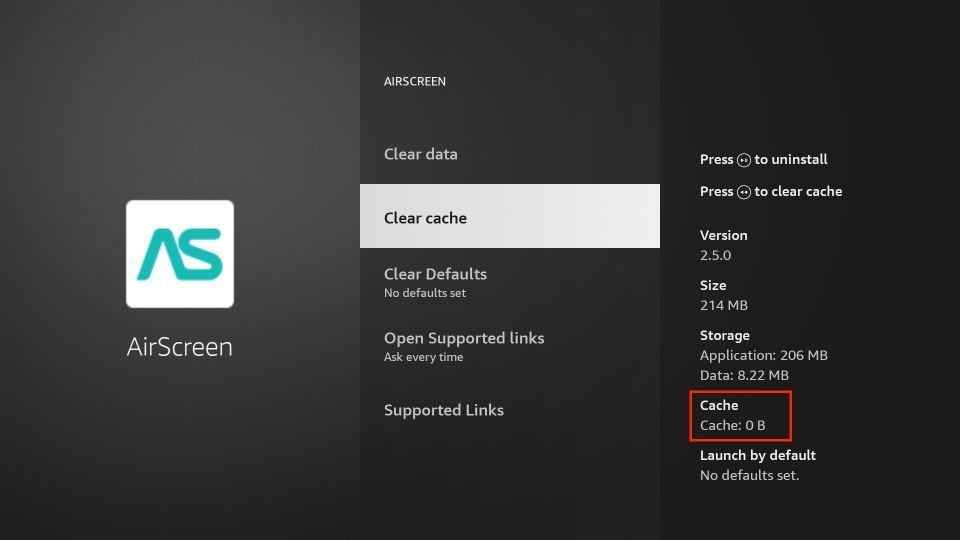 Use a VPN to Bypass ISP Throttling
No matter how good your streaming device is, if your ISP is restricting your connection speed for streaming, you will not be able to solve this problem on your end. Not without using a good VPN service.
Contacting your internet provider and asking them to fix your internet speed might also be a good idea. They might just listen to you if you catch them in a good mood. And that would stop FireStick buffering from happening. Or even better get your hands on a VPN service by following the steps below.   Click here to subscribe to ExpressVPN. It comes with a 30-day money-back guarantee. If it doesn't solve your issues (which is unlikely), you can ask for a 100% refund. 
1. Go to the Find option on your home screen.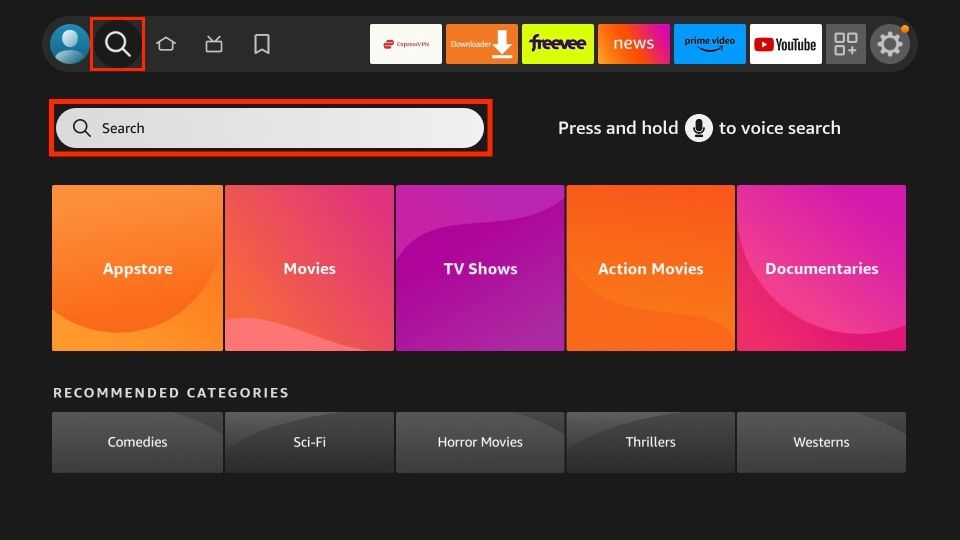 2. Type ExpressVPN in the search bar and select the Search button. 
3. Select the ExpressVPN app and the Get option to download and install the VPN. Launch the VPN. Follow the in-app instructions and connect to a VPN server to enjoy unbridled internet speed on your Amazon FireStick.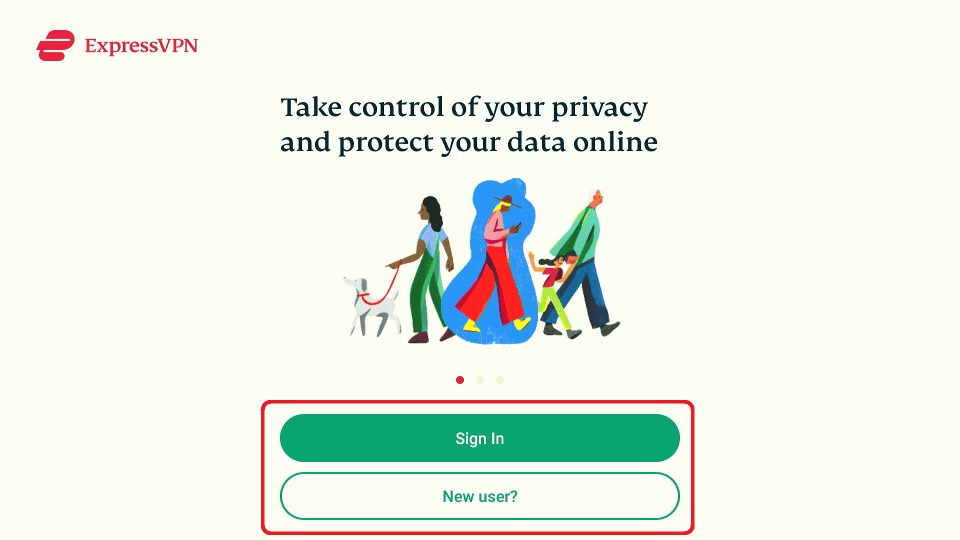 An efficient VPN offers many advantages. It helps protect from government surveillance, safeguards personal information, and helps unblock geo-restricted content. Check out some amazing discounts on the ExpressVPN yearly plan.
Fix Wireless Connection Speed on Your Amazon Fire TV Stick
You might be confident that you have a good and steady internet connection, so your internet will not be a problem. But to be sure, I would still suggest you look at it. This should be your first troubleshooting step. If your Fire TV's connection status reads good, you can put this concern out of the way. But if you see that your Fire TV's connection strength is weak or poor, you might have to fix your wireless devices to restore the internet connection strength.
A weak internet connection will most likely cause FireStick buffering on your Fire TV or Fire TV Cube. If your internet connection is consistently slow, I suggest you look for better internet service providers.
Check Internet Connection Speed on FireStick
You can watch live tv on a 10 Mbps connection in 1080p resolution. Any speed above 10 Mbps is good for video stream apps. But if you wish to stream 4K videos, we suggest you increase your Wi-Fi speed to 20 Mbps at least. If your internet connection is any lower, it will affect the device performance of your Fire TV. Let us take a quick look at how you can check your internet connection status on your Fire TV.
1. Go to the Settings option on your FireStick home menu.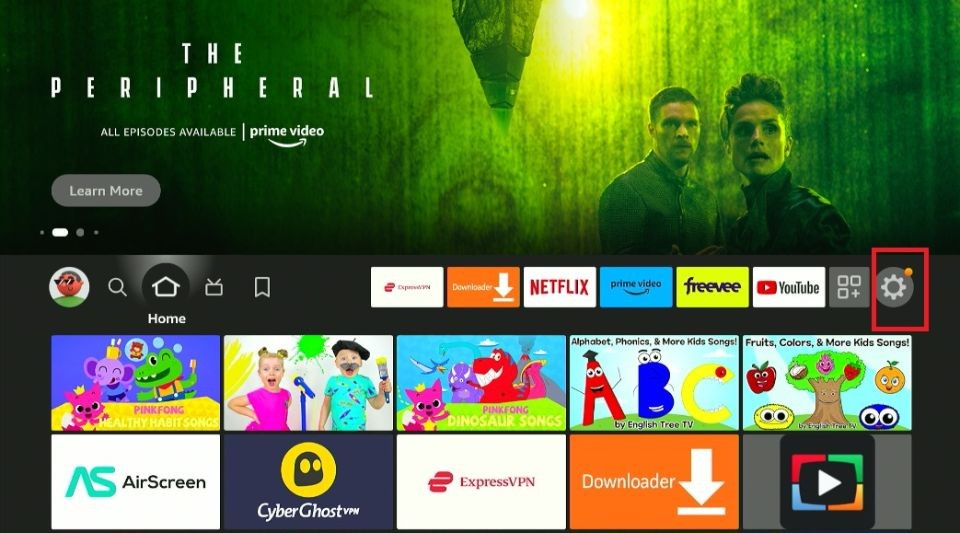 2. You will see an option labeled Network among the list of options available in the next window; you will see an option labeled Network. Select that option.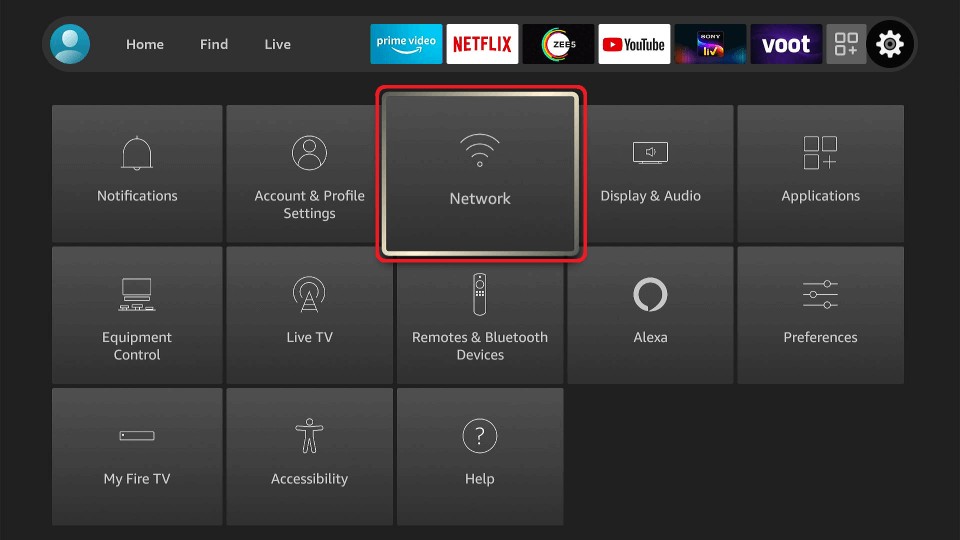 2. FireStick displays all the internet connections available for your device. From there, highlight your Wi-Fi and select >|| on your remote.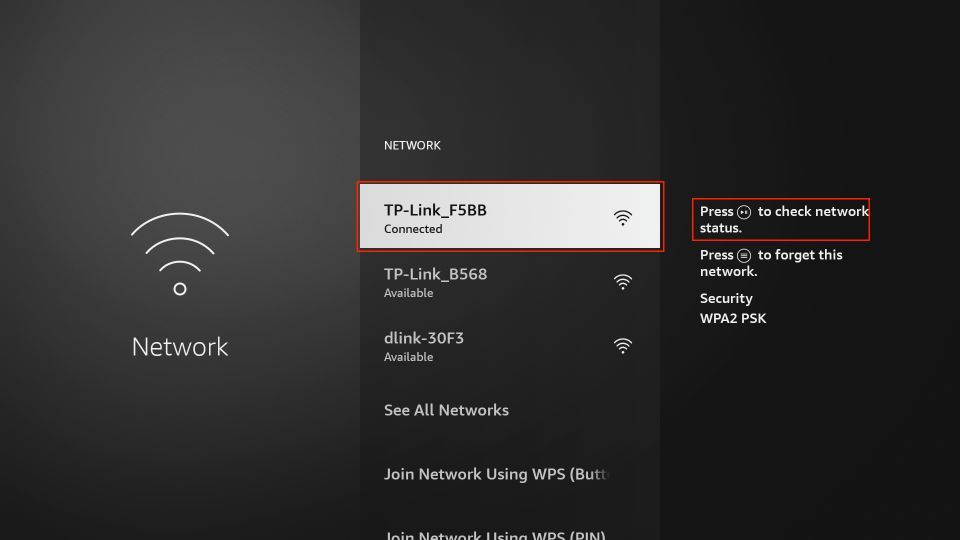 3. Select Run Speed Test.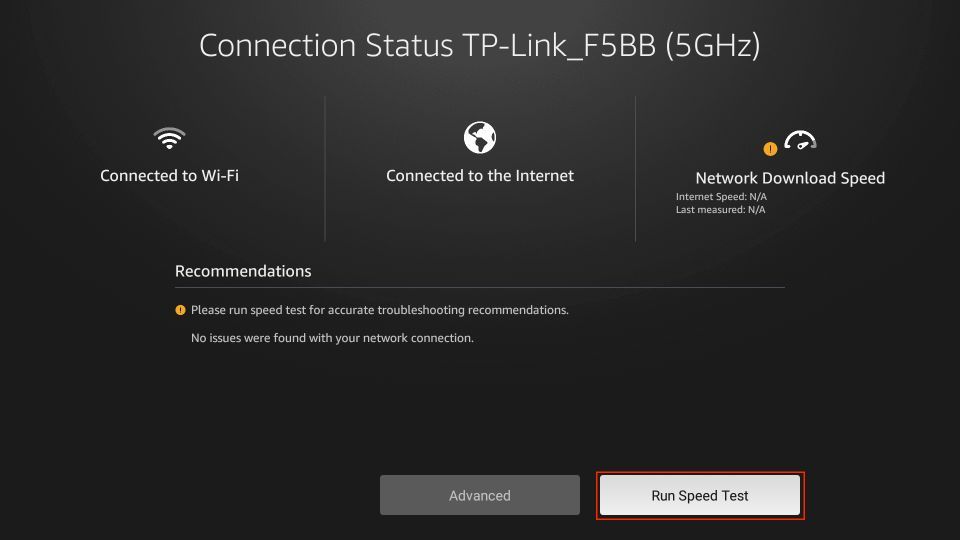 4. Click Yes, Continue.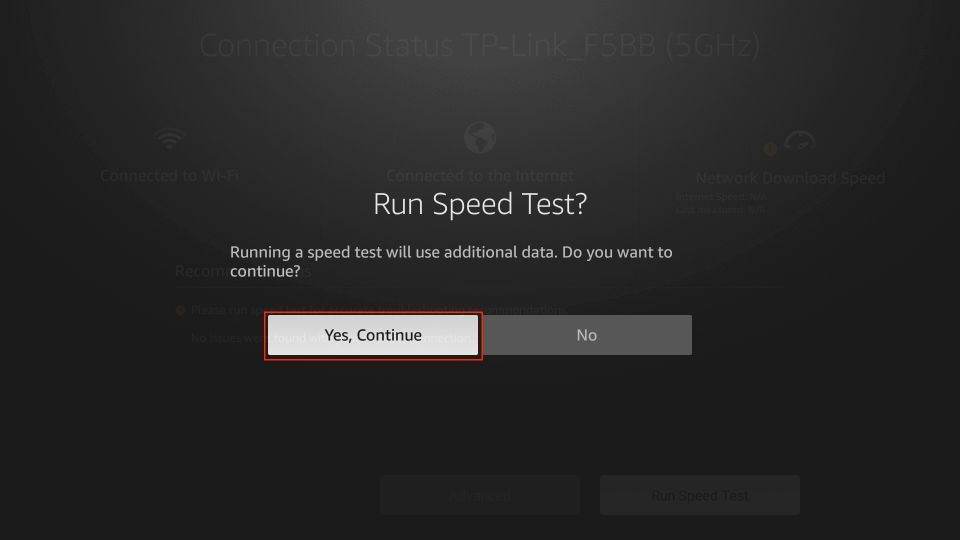 5. Wait for the FireStick speed test to complete.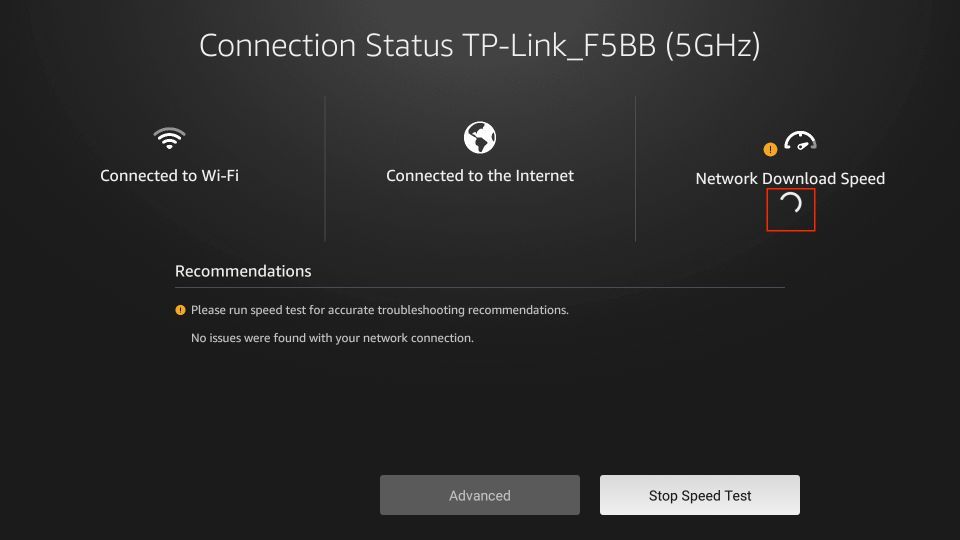 6. The internet speed test is now complete! FireStick will prompt you with some recommendations, like pulling your router closer, restarting it, etc., if any error occurs.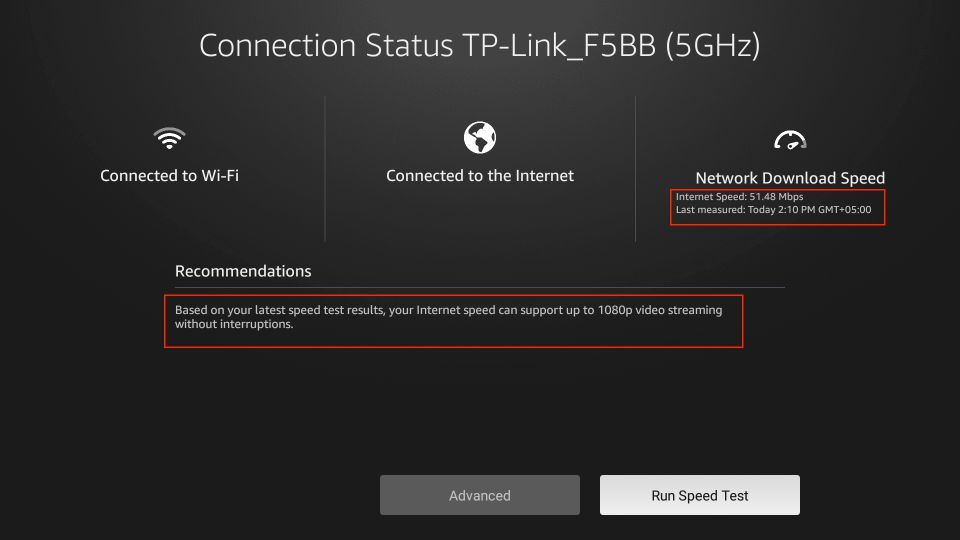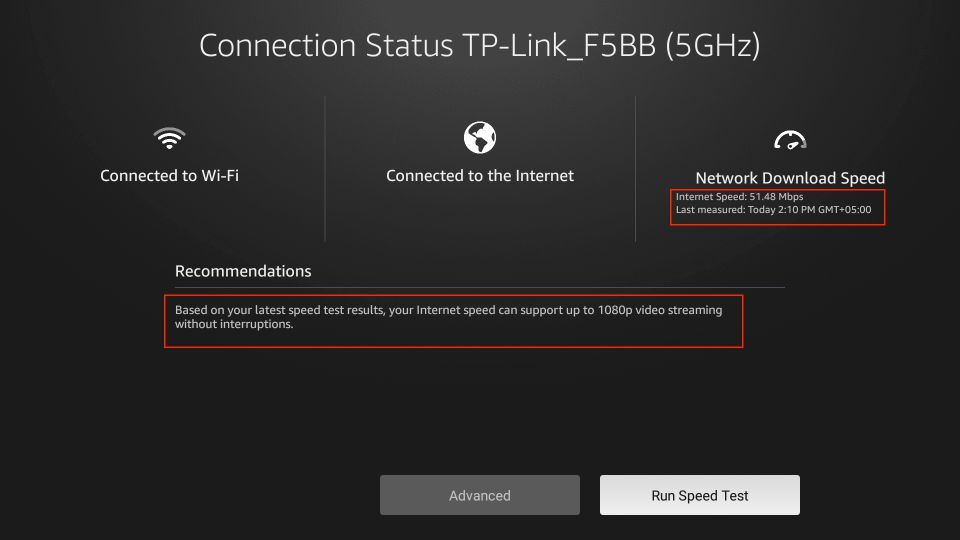 Steps to Improve Internet Speed
There might be several reasons your internet speed is not up to the mark. Let me tell you about a few easy ways to solve this issue.
Place the router within 20-30 feet of your Amazon FireStick.
Buy a Wi-Fi extender – it broadens your Wi-Fi signal's range and makes it easier for your Fire TV to connect.
Ensure that there aren't too many electrical devices near your router
Try placing your modem at a height of 6 ft. or higher for better connectivity.
Turn Off Data Monitoring
You are given the option to monitor your data on your FireStick. But sometimes, it causes buffering on FireStick due to overusing the device's RAM.
1. Select the Settings option on your home screen.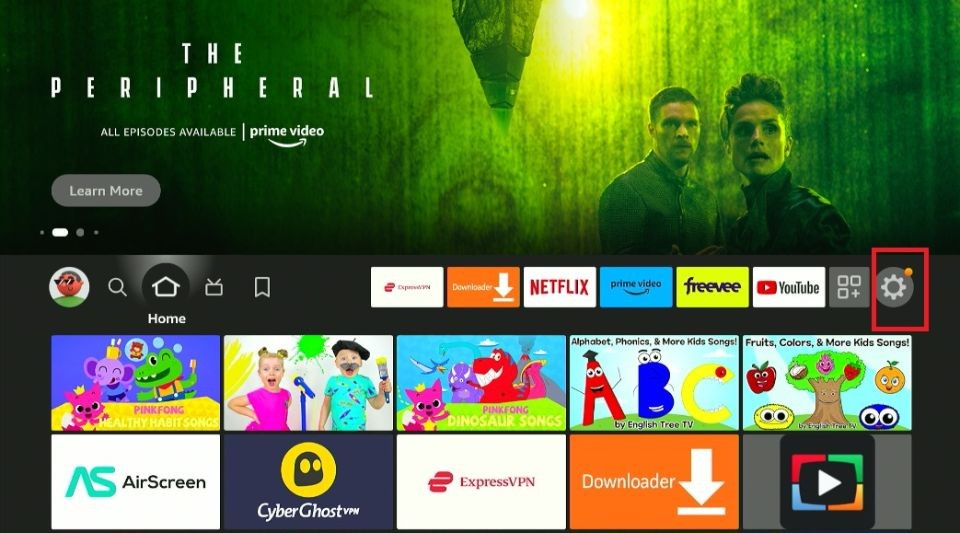 2. Open the option labeled Preferences.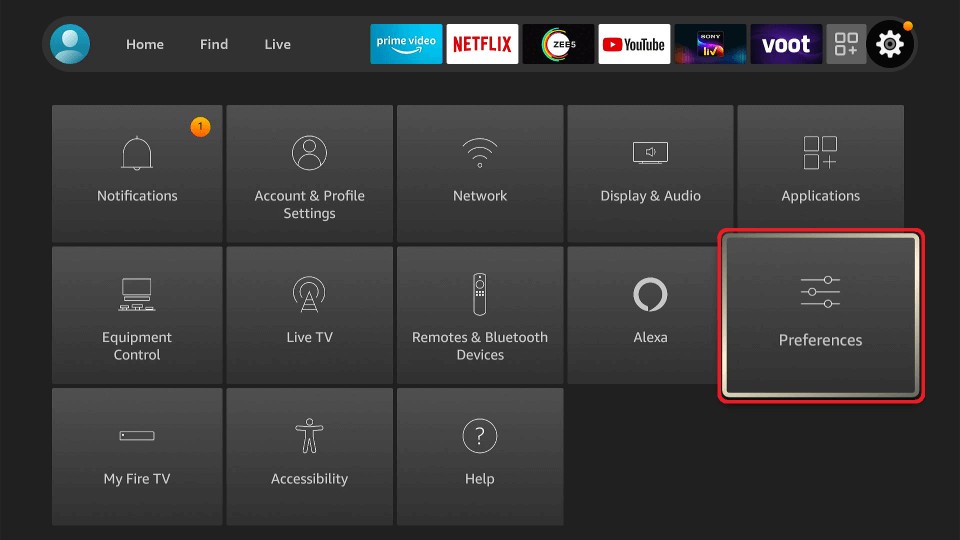 3. Select the Data Monitoring option from the list.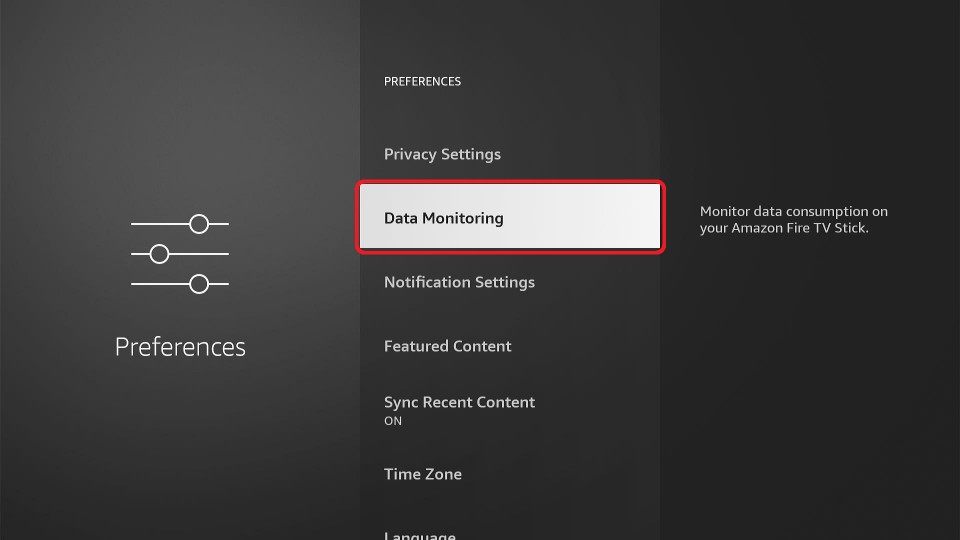 4. Turn the Data Monitoring option off.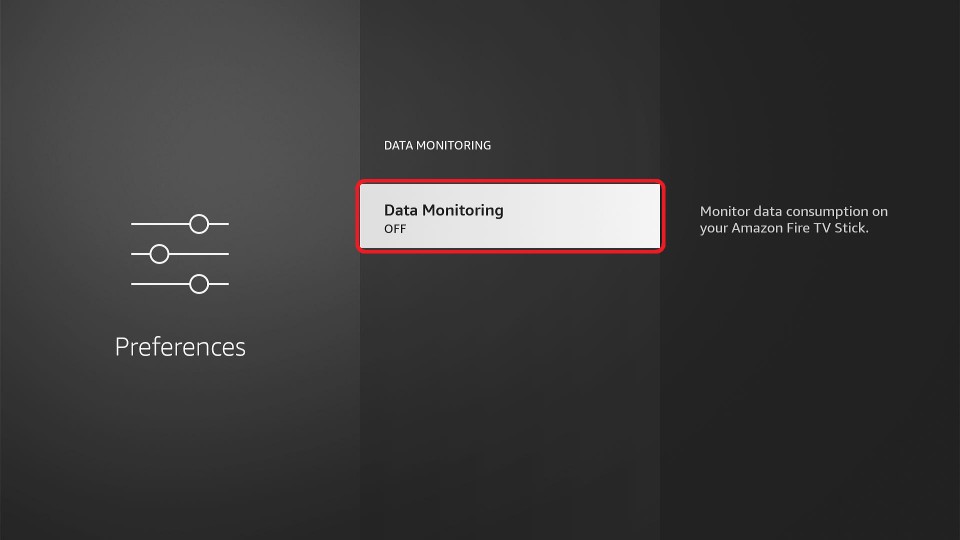 Uninstall Unnecessary Apps
Unnecessary apps are the biggest reason for any device slowing down. If you have unnecessary installed apps on your FireStick, let me show you how to uninstall them. 
1. Select the Settings option on the home screen.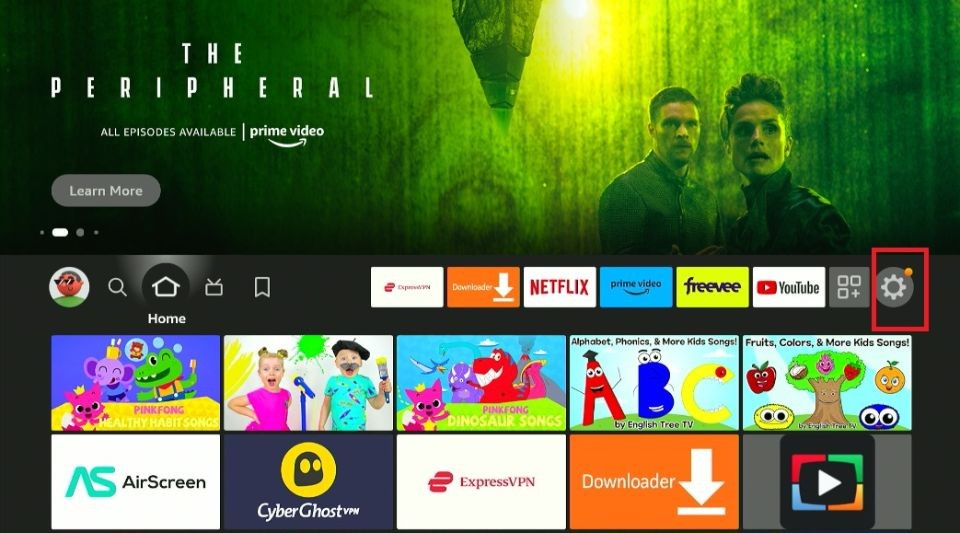 2. Choose the option that says Applications.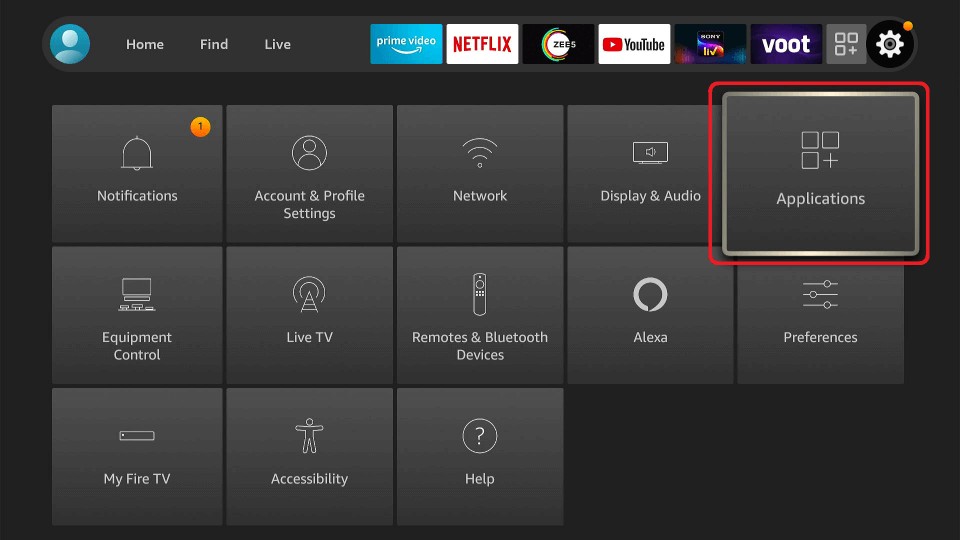 3. Select Manage Installed Applications option on the screen.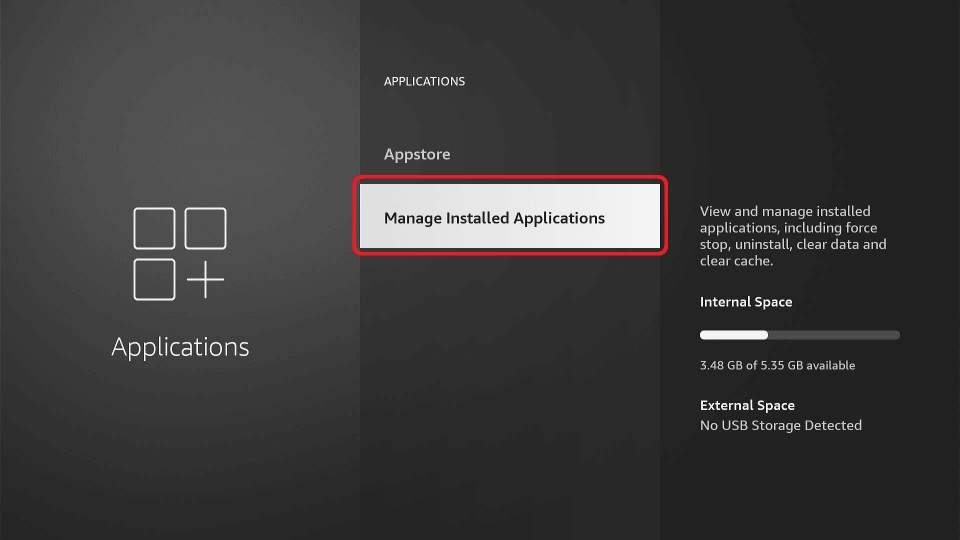 3. Select an app from the list.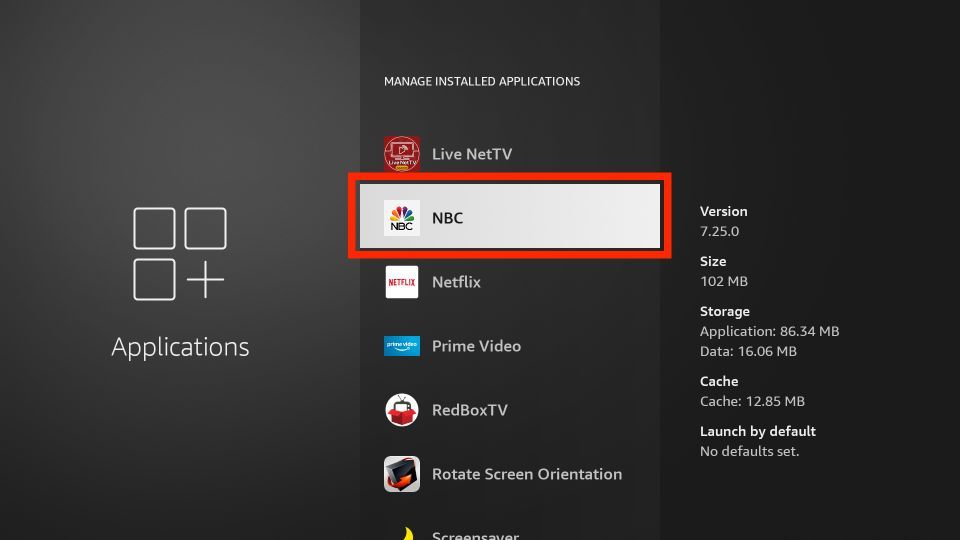 4. Choose Uninstall.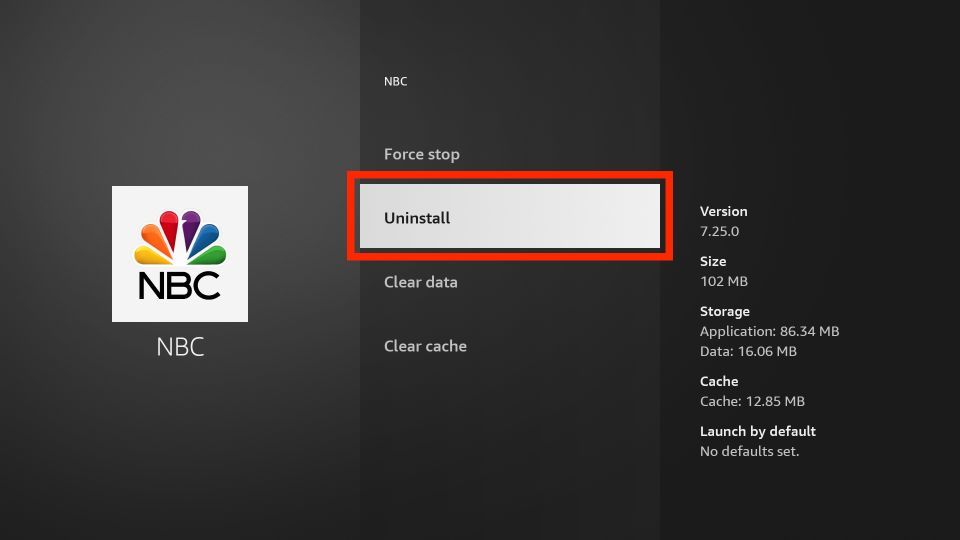 5. Select the Uninstall option again.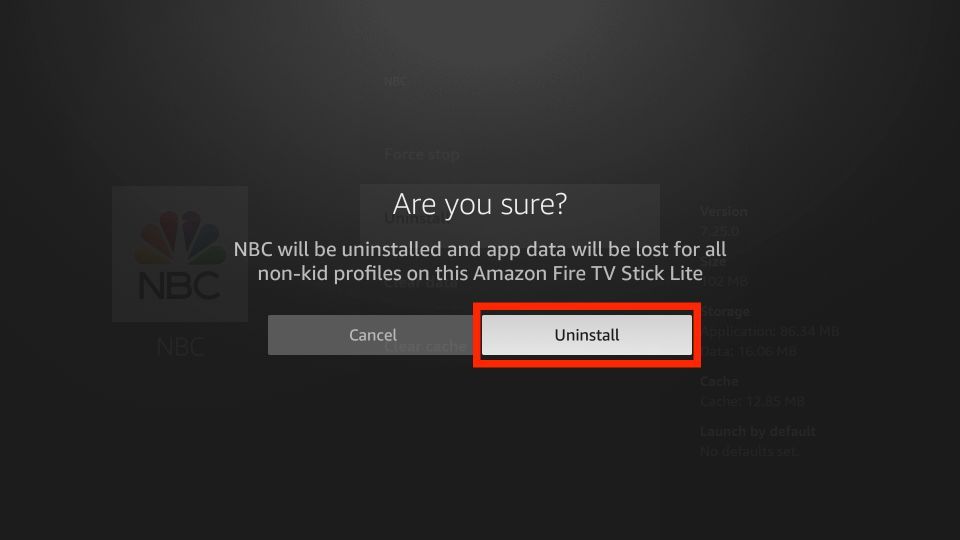 6. Wait for FireStick to uninstall the app.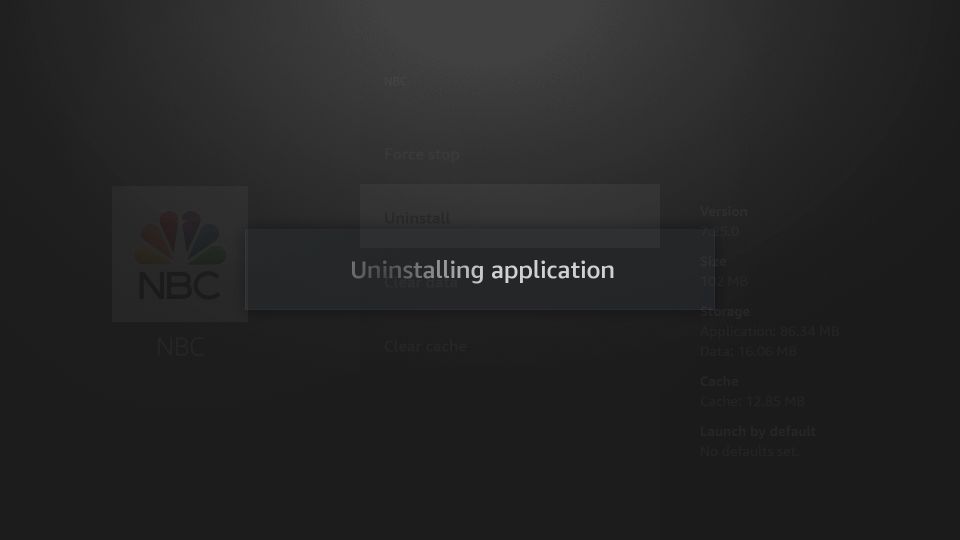 Disable the Collect App Usage Data on your FireStick
1. Go to the Settings option on your home screen and select it.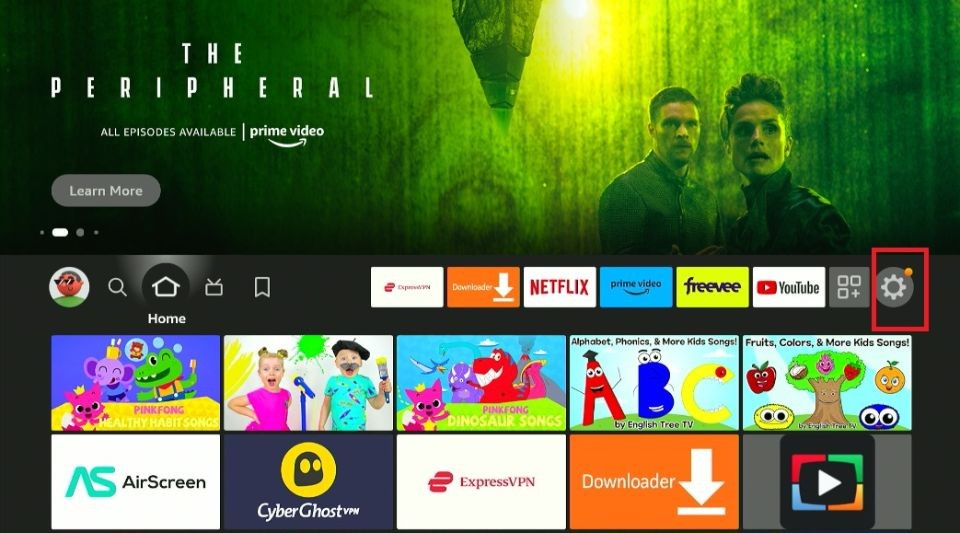 2. Select the Preferences option from the list of options available.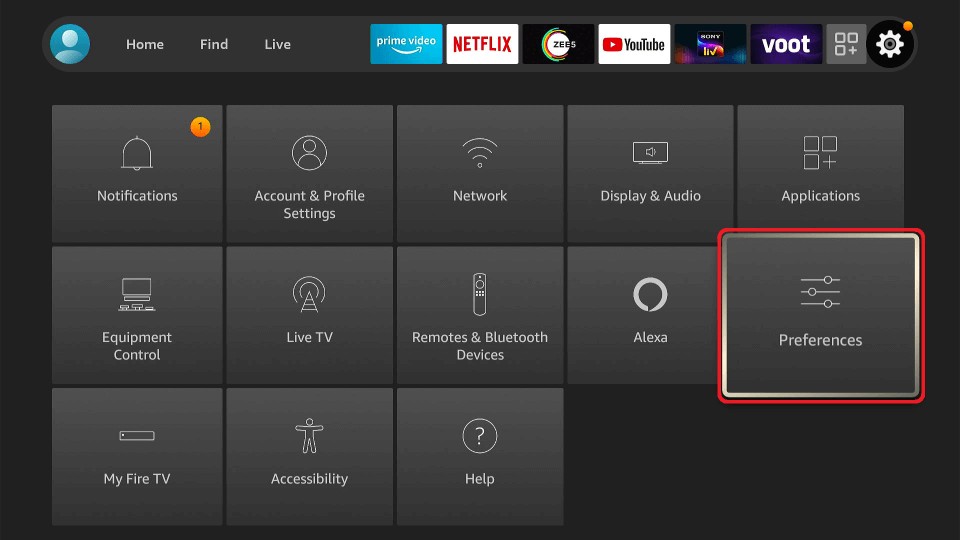 3. You will see an option called Privacy Settings on the list. Select the option.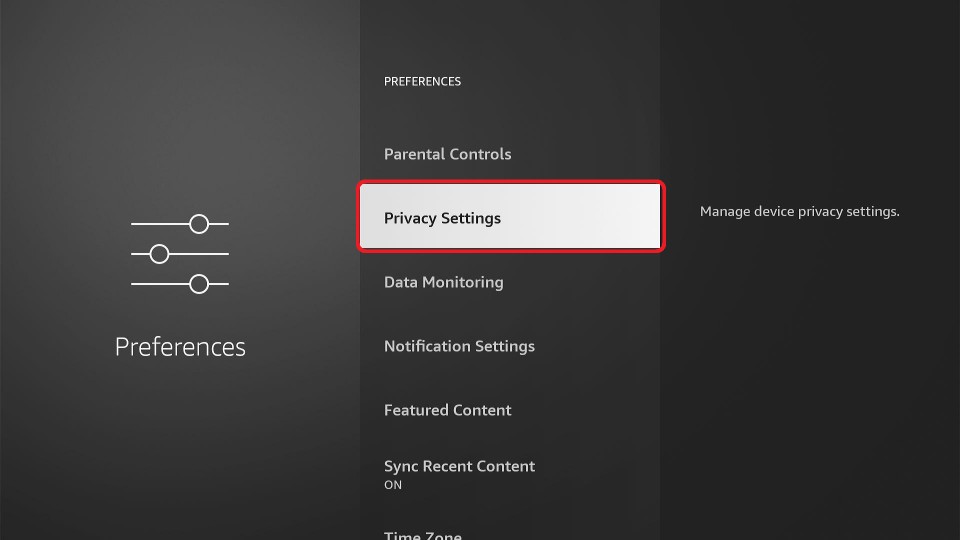 4. Finally, select the Collect Data Usage option and turn it off.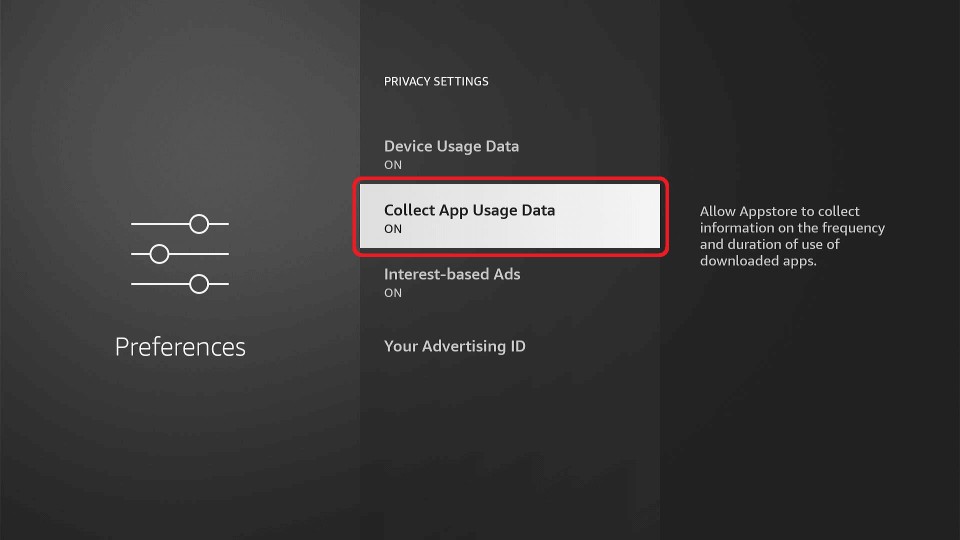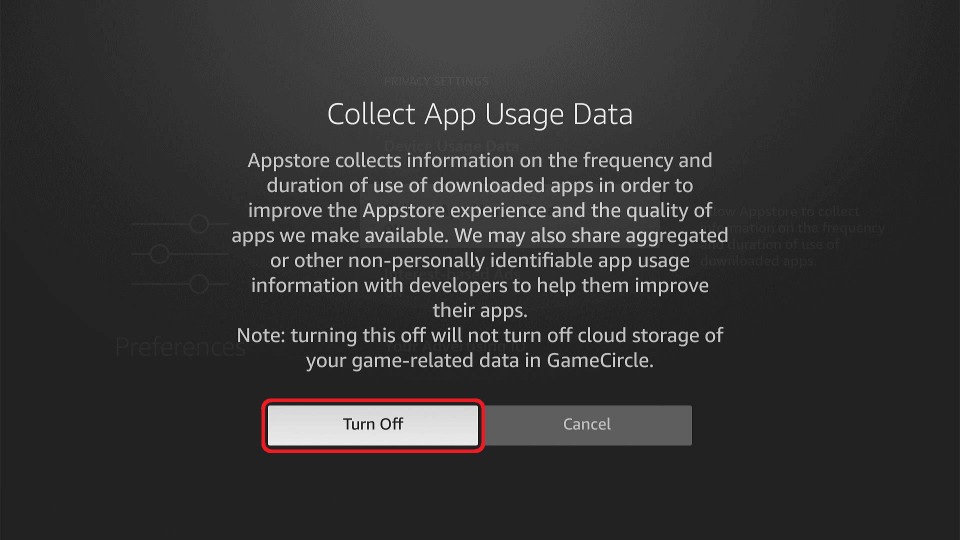 This will stop buffering on FireStick as app data will not be collected. But with no app data present, some apps might malfunction. While turning off the app usage data, check if any of your installed applications require app usage data to be collected.
Turn Off All Notifications on Your FireStick
If they come in all at once, notifications cause your FireStick to slow down greatly. You need to follow the next simple steps to stop this problem. 
1. Go to the Settings option on your home screen.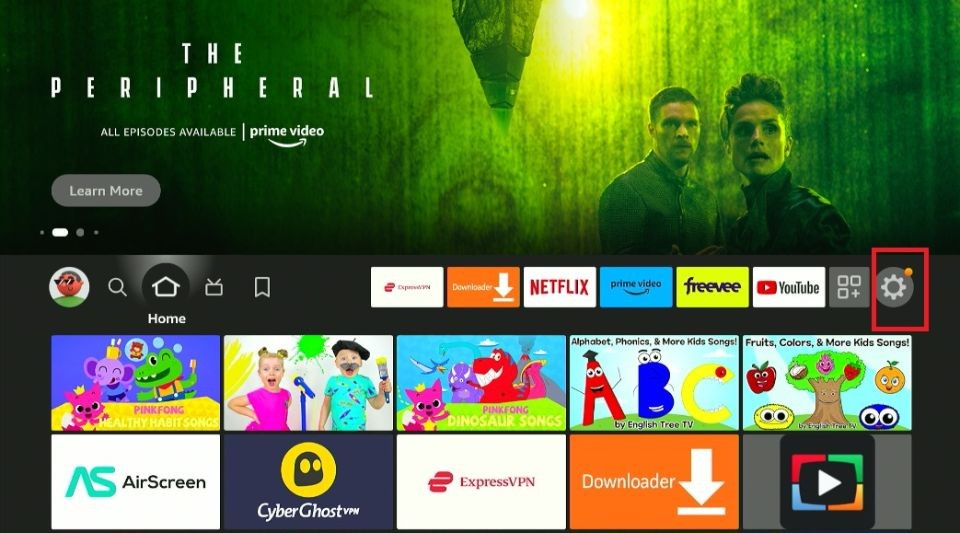 2. Then select the Preferences option available from the list.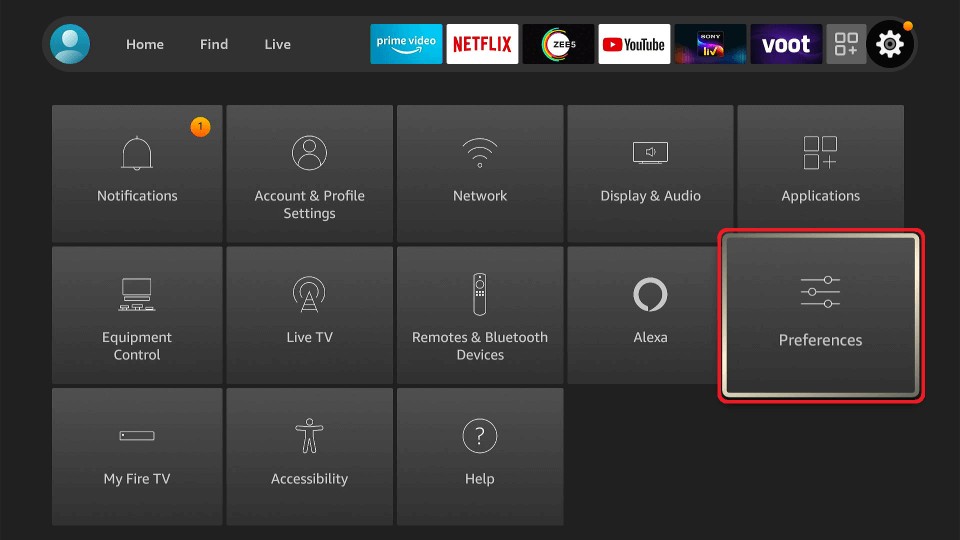 3. On the next screen, there would be a list of options; you must select the Notification Settings option.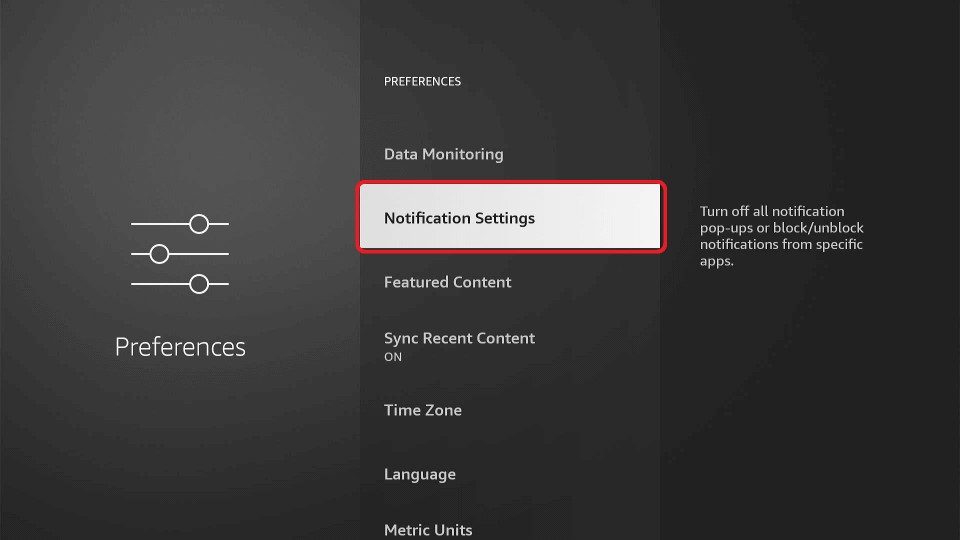 4. Select the App Notifications on the next screen.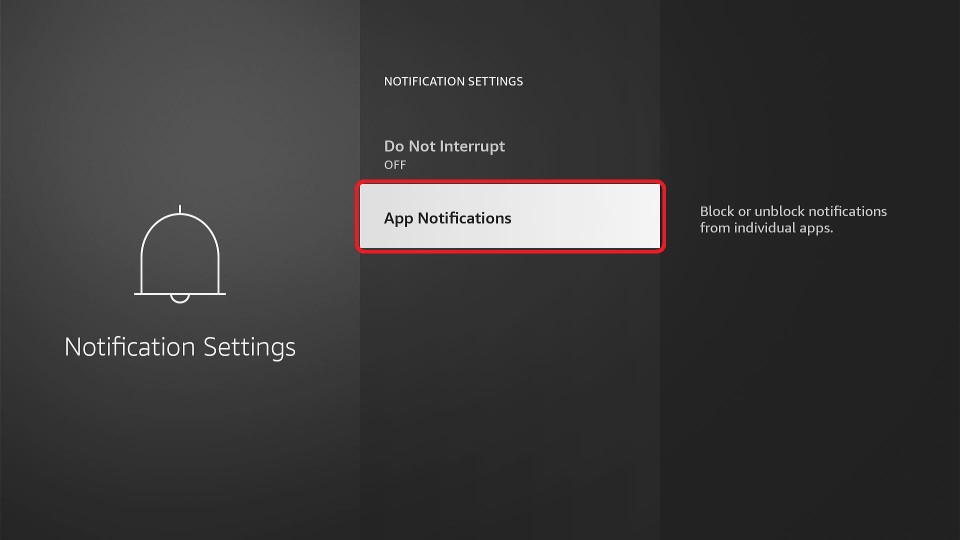 5. Now, select an app to disable its notification.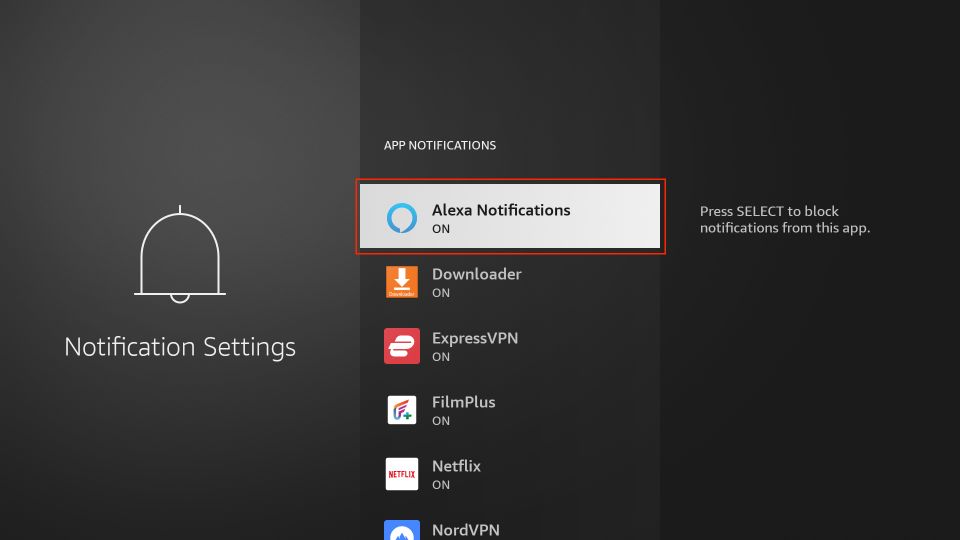 6. Ensure the label is OFF under the app.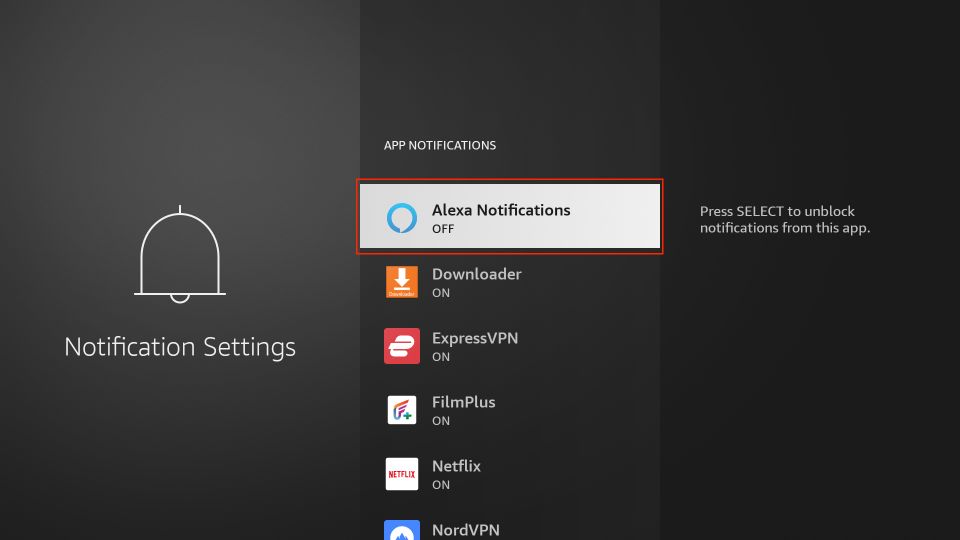 One by one, turn off notifications for all unnecessary applications.
Switch to a Wired Connection
As we all know, wired connections are way better than wireless connections. Wired connections do not need to depend on the proximity of other devices. In case of a wired connection, the Ethernet cable will be directly plugged into your Amazon FireStick.
You need to have an Ethernet adapter to use a wired connection on your Fire TV. Once you have bought an Ethernet adapter, you can plug the Ethernet cable into your Amazon FireStick. Having a wired connection will reduce your buffering issues to a great extent.
If you are still experiencing FireStick buffering, ensure the ethernet adapter and cable are properly plugged in. If it is an issue with the ethernet adapter, you will have to get a new one. So I suggest you get the best possible ethernet adapter from Amazon, so you do not have to face the issue of having a faulty ethernet adapter.
Advanced Methods to Fix FireStick Buffering
Sometimes the buffering might not stop even after you have completed all the steps mentioned above. For those situations, I have a few other solutions available. These steps are more permanent and should only be used as a last resort.
Free Up the RAM of Your FireStick
A FireStick usually comes equipped with 1–1.5 GB of RAM. This makes it extremely slow when multiple apps and processes run in the background. To remedy this situation, you can download a free app called Background Apps and Process List from your Amazon app Store. This free app will force-stop processes and apps that keep running in the background. Let me quickly show you the steps to do so.
1. Go to FireStick home, select the Find icon, and choose Search.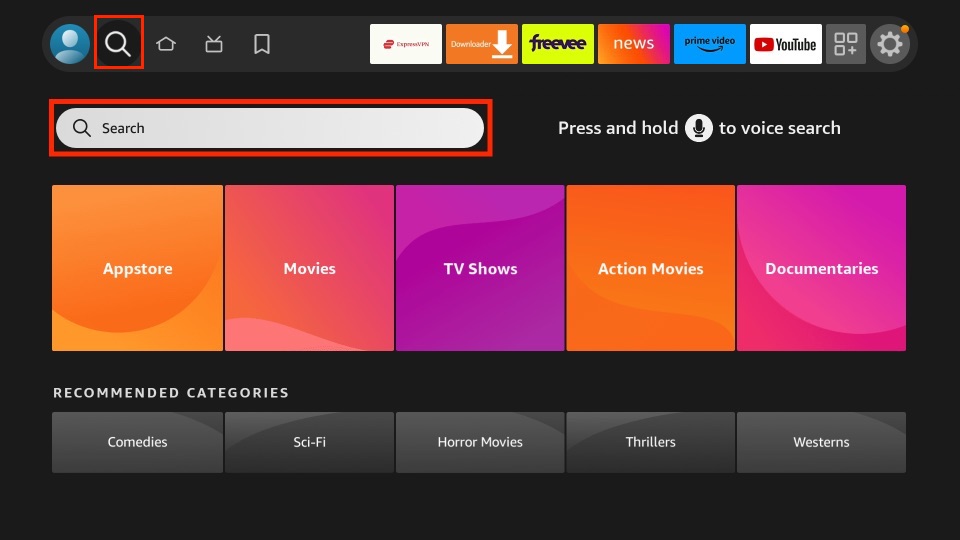 2. Type in the name Background Apps and Process List in the search bar and select it.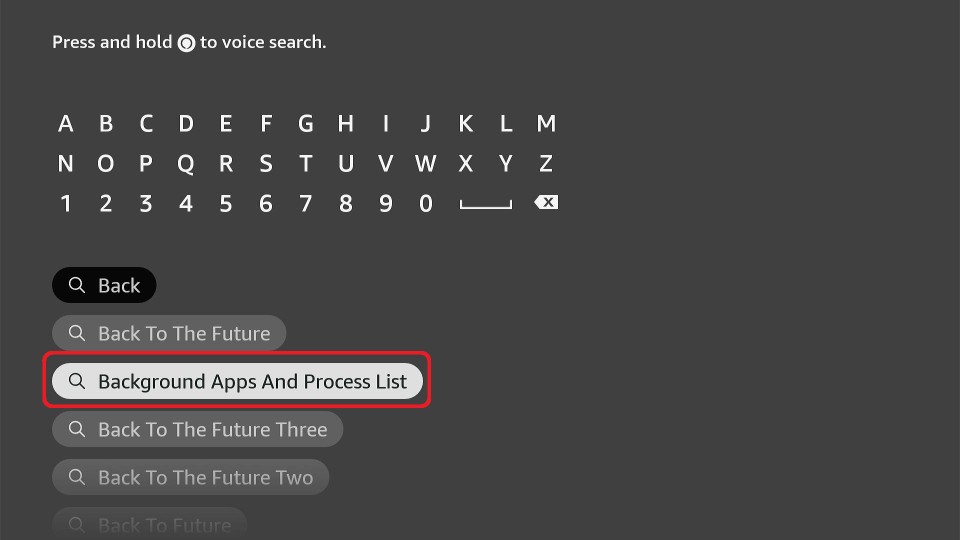 3. Select the app. And then, on its dashboard, select the Get icon to download and install the app.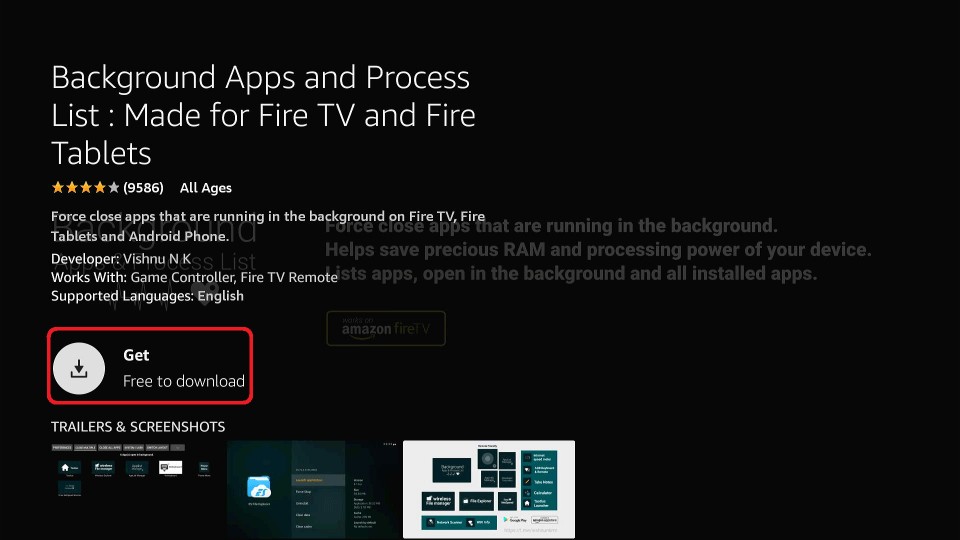 4. Launch Background Apps and Process List and select GOT IT.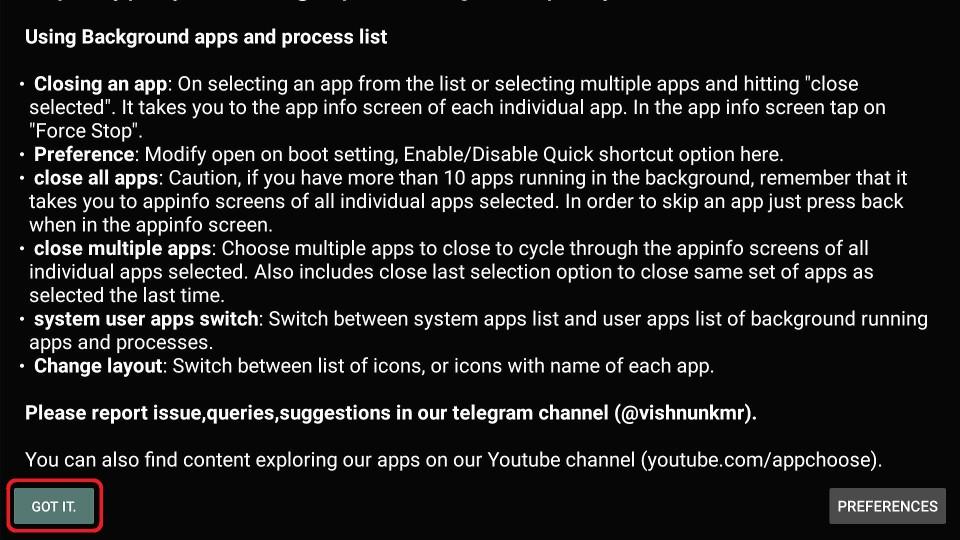 5. On the top left-hand corner, you will see an option that says Close All Apps. This option will help you close all the apps running on your device.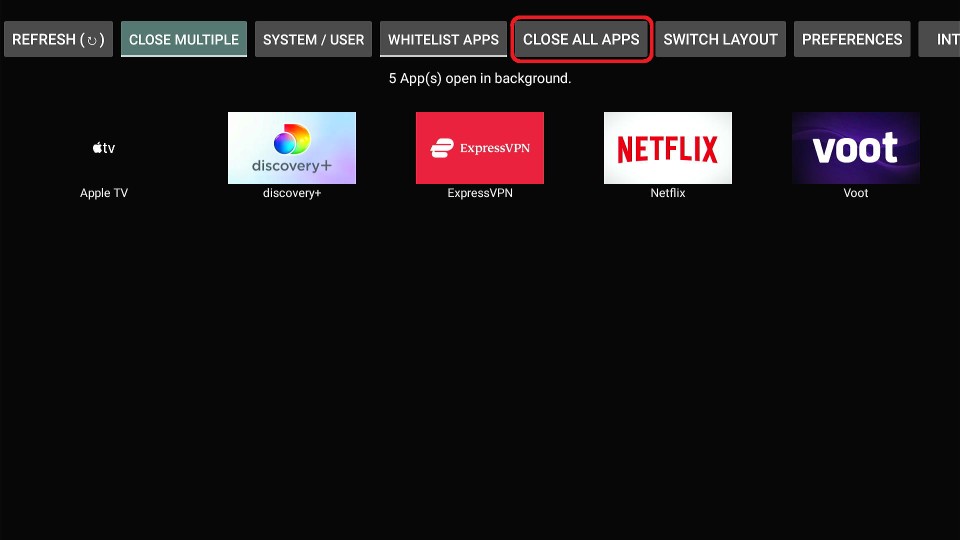 Once all background apps running are stopped, your Fire TV system resources will free up. That would stop buffering on FireStick.
2. Disable Video and Sound Autoplay
If your FireStick is auto-playing video and sound, it will build up a cache and cause the FireStick to buffer. So, let's disable it.
1. Choose the Cog icon and select the Preferences option.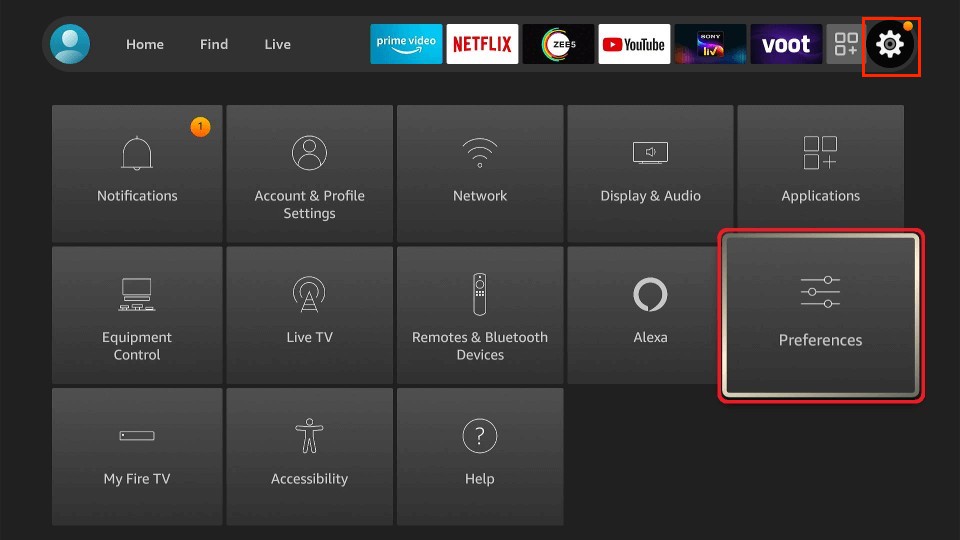 2. Choose Featured Content.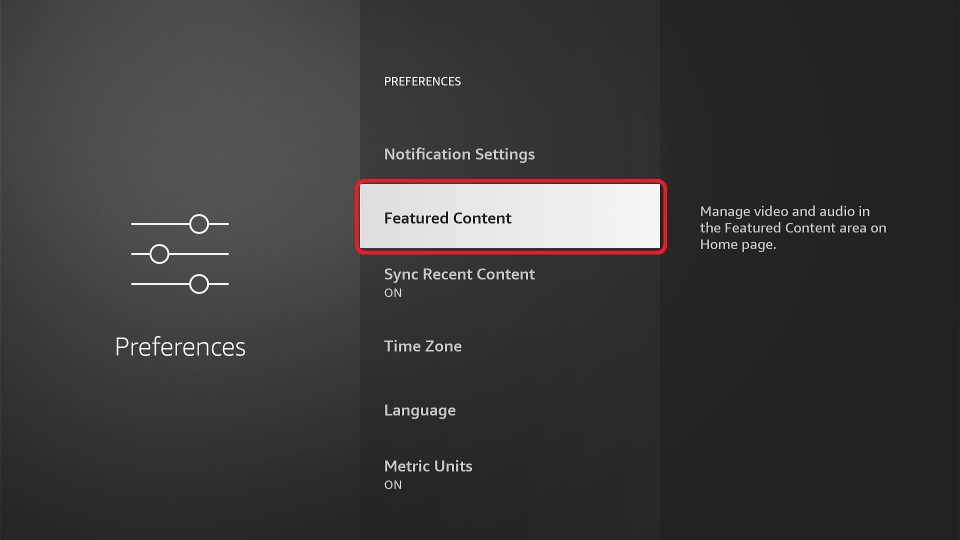 3. Now disable the Allow Video Autoplay and Allow Audio Autoplay options.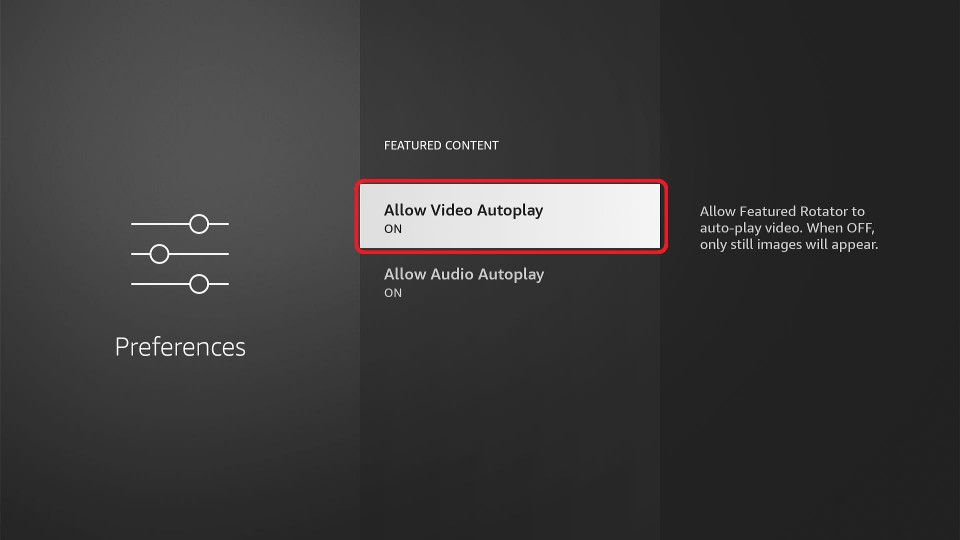 3. Turn Off Automatic Updates
Automatic app updates can drain the speed of your internet and trigger buffering when you are streaming your favorite content. Use the following steps to disable automatic updates:
1. Click Settings Gear and select the Applications option.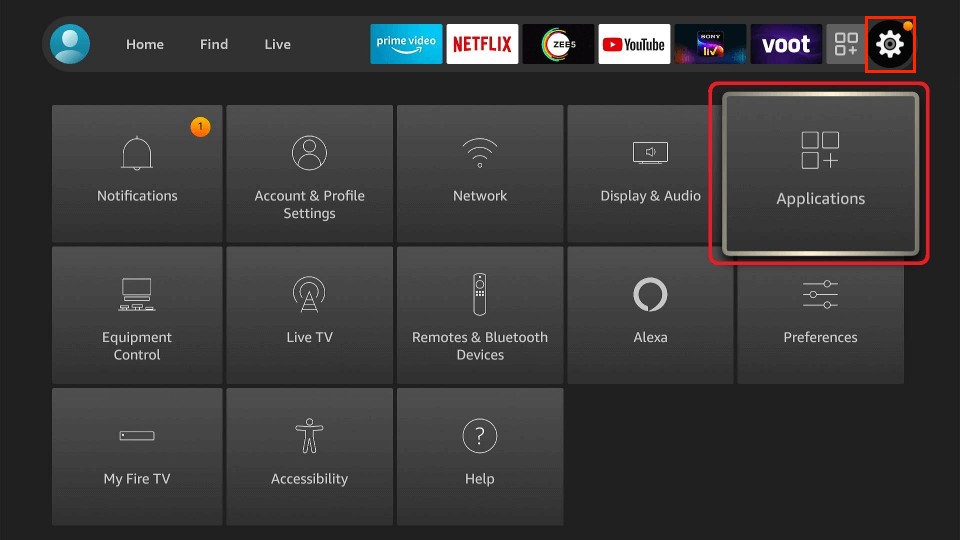 2. Inside Applications, you will find an option that says Appstore. Select it.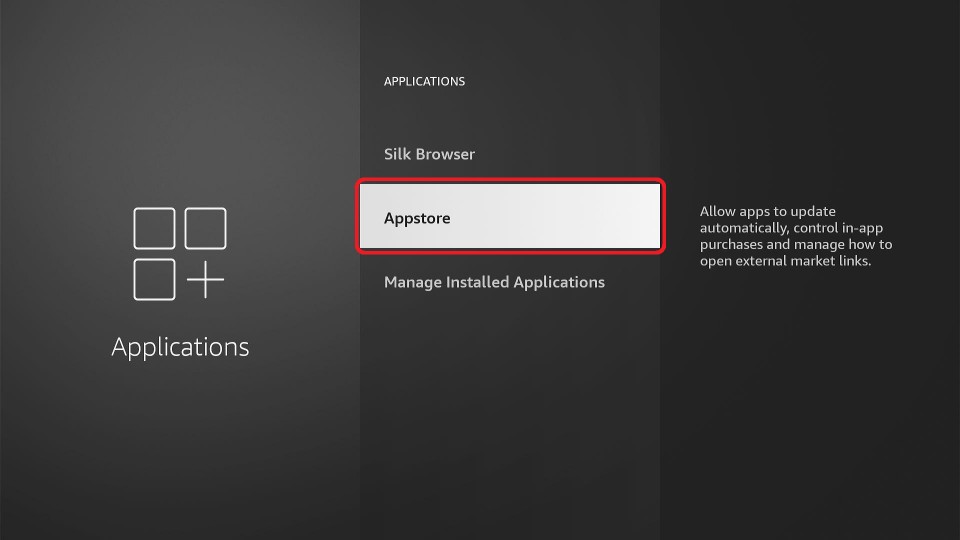 3. Turn off the Automatic Updates option from the next screen.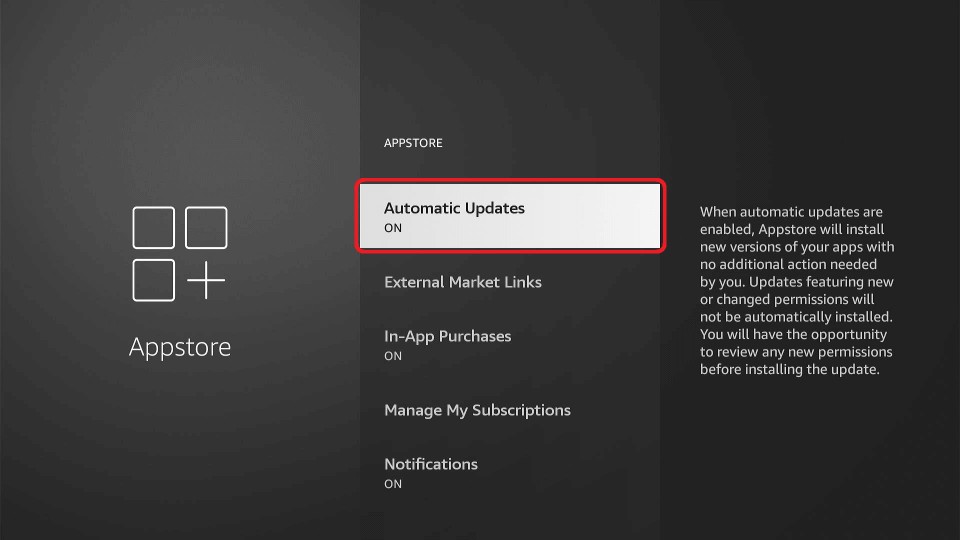 Note: Regularly check for updates on your own, as outdated apps can cause FireStick buffering issues.
4. Factory Reset
This is your "break glass in case of emergency" answer to stop buffering on FireStick. If all else has failed and you are still facing buffering, it's time to reset your FireStick. Your Amazon FireStick account will save all your purchases. But you will lose everything on your FireStick. So, you'll have to re-download everything. The steps to do so are given below.
1. On your FireStick home, go to Settings. After that, pick the My Fire TV option.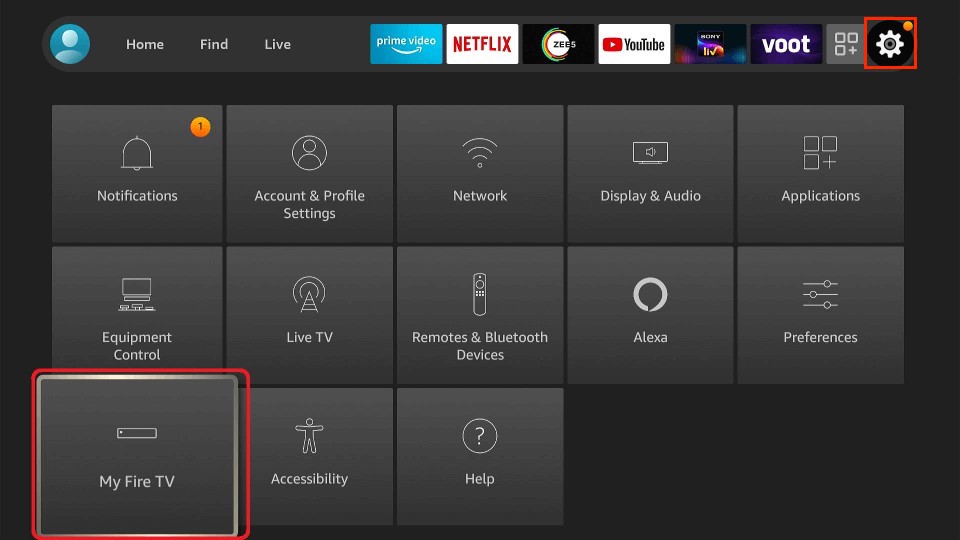 2. Choose Reset to Factory Defaults.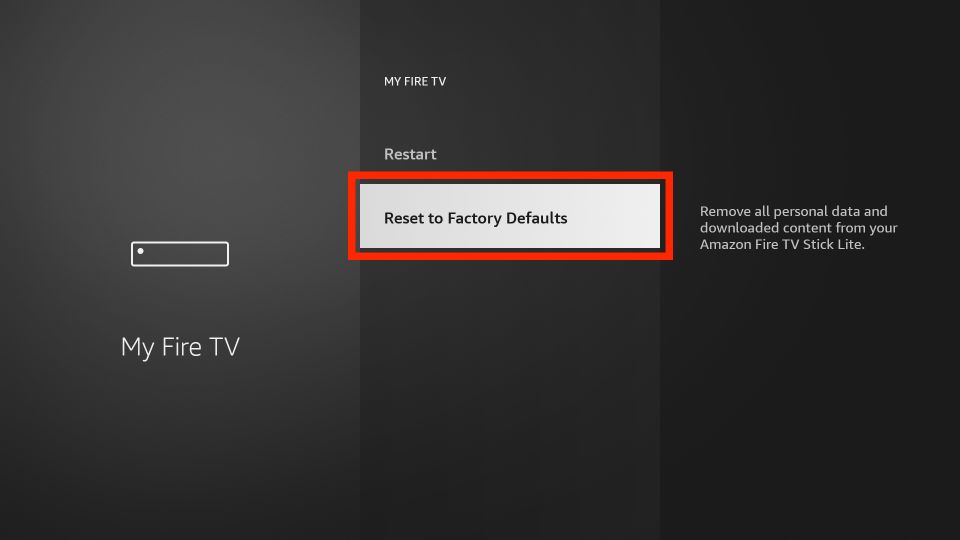 3. Click Reset to confirm.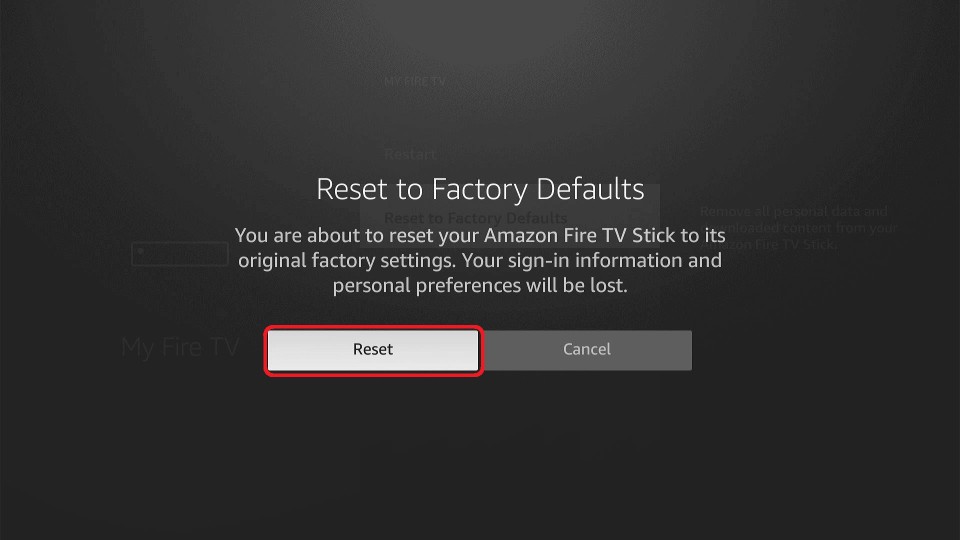 Note: Only perform a factory reset when you have no other means left at your disposal. Before performing it, note down all relevant log-in information somewhere accessible.
There is an alternate way to reset your FireStick through your remote.
 Press the Right Direction key from your navigation keys. And then, click the Back key together for 10 seconds. The factory reset message will pop up on the screen.
Choose the Reset option. Please note that your device will reset automatically if you do not select any option within 20 seconds.
Final Words
If you still see that buffering is happening on your FireStick, I think you should get a diagnostic done on your Network connection. You might also get your FireStick looked at by experts from Amazon customer care. But if any common issue is causing your FireStick to buffer, it can be solved easily by following any of the methods mentioned above.
Related: