Today I will give you in-depth information about the best YouTube TV alternatives. I have also stated why you should look for YouTube TV alternatives. Toward the end, you'll also find some popular YouTube TV FAQs and some third-party alternatives.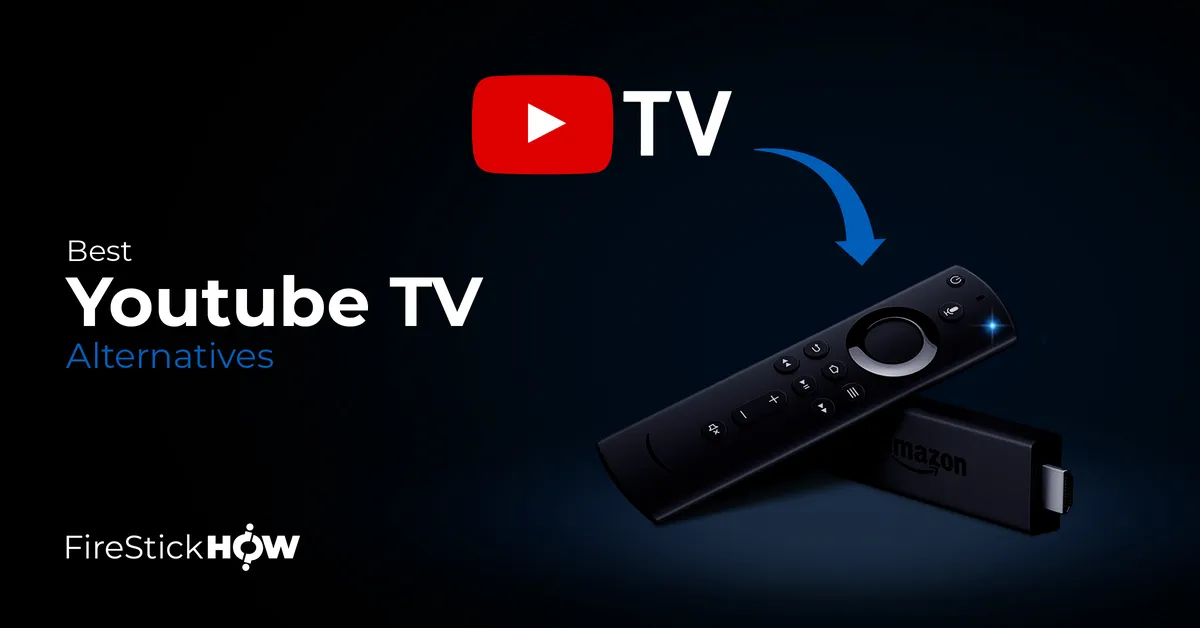 YouTube TV initially took off because it was a cheaper and more efficient alternative to cable TV. But, with price hikes, the difference between both services has somewhat faded.
Not to mention, YouTube TV constantly drops channels from their platform. All these issues combined have finally compelled customers to look for alternatives.
Luckily, YouTube TV is no longer the only reliable live TV service. There are plenty of others offering live TV at more pocket-friendly prices.
Furthermore, if YouTube TV is not working on your device, you may need other options.
Keep reading to find some fantastic YouTube TV alternatives and save some bucks.
Attention FireStick Users: Read before you continue
Your government and ISP are probably monitoring your streaming activities using your IP address 3.17.249.235 (exposed to all). You may get into serious legal trouble for streaming copyrighted videos on FireStick. 
I strongly recommend getting a trusted VPN for FireStick to hide your IP address and protect your online identity.
I use ExpressVPN on all my devices as it is the most secure, fastest, and easy-to-use VPN. It comes with an unconditional 30-day money-back guarantee, and you get 3 free months with the yearly plan.
Don't miss out on the peace of mind and online security ExpressVPN provides.
Read: How to Install & Set up the best VPN on FireStick.
Why You Should Look for YouTube TV Alternatives
Nobody can deny that YouTube TV is one of the best Live TV services available. It's fast, has a wide variety of content, and offers impressive streaming options. But recently, some mishaps have forced viewers to rethink their YouTube TV subscription status. Here are some reasons why it's finally time to look for YouTube TV alternatives:
Hefty Price Tag
YouTube TV just announced another price hike, the fourth major increase since 2017. The service will cost $8 more starting April 2023. The old $64.99 plan will now cost $72.99, a 12% increase. YouTube TV is known for its constant fee increases, but the hefty price tag is finally causing users to drift away.
Dispute with NBC and Disney
The Disney, NBC, and YouTube TV disputes are not new. Every now and then, one of them threatens to abandon YouTube TV. Other times, the platform off-airs some channels without notice.
Without Disney and NBC on board, YouTube TV is likely to lose its hype. So, it's not surprising that people are looking for other options.
Uncertainty
Again, all those price hikes, local disputes, and service errors are causing much uncertainty. We don't know when YouTube TV will announce another fee hike or remove Disney from their channels. There's too much unreliability around the service, causing them to lose subscribers.
Top YouTube TV Alternatives
YouTube TV is good, but that doesn't mean you can't find something just as good at a lesser price. Here are a few fantastic YouTube TV alternatives to make your search easier.
1. Philo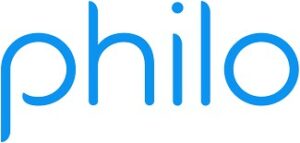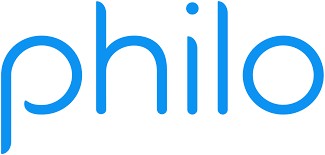 Philo TV is an excellent live TV service that's affordable and much cheaper than YouTube TV. For only $25 a month, you can enjoy content from popular channels like Nickelodeon, Discovery, Food Network, and more. You also don't need a cable box to watch the live content. Sign in to your tablet, phone, computer, or TV and start.
Philo TV raised their prices from $20 to $25 in 2021, but it's still less than a fraction of the cost of YouTube TV and other big platforms. But there's a catch: Philo doesn't have sports or local channels. However, it's still an excellent service if you like the other 70 channels offered by Philo.
The platform offers a 7-day free trial for new customers. Review its features for a week to decide whether Philo TV suits you. Nonetheless, it's one of the best options for people on a budget. Here's what the service offers:
Price and Plans: $25 per month.
Total Channels: Over 70 channels, including BBC America, MTV, Nickelodeon, and more.
On-Demand Content: Offers over 40,000 on-demand shows and movies.
DVR: Unlimted 1-year DVR storage.
Simultaneous Devices: Up to 3 simultaneous streams.
Supported Platforms: Dedicated apps for Android and iOS. It also supports all major streaming devices like FireSticks, Chromecasts, and tablets.
How to Install Philo on FireStick
2. Sling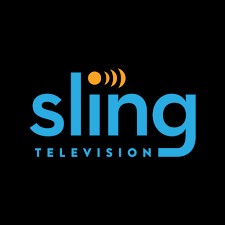 Sling TV is a more affordable alternative to YouTube TV. Although the channel list is shorter than the former, its customizable packages make up for it. Sling TV is fast, efficient, and provides everything it claims.
The platform starts its plan at $40 monthly and provides major channels like ESPN, TNT, AMC, etc. You can review the channel list and see if it is enough for your needs. Sling TV offers addons in addition to the three base packages.
Here's a little summary of the top features of the service:
Price and Plans: Sling Orange and Blue costs $40 per month. Sling Orange+Blue is $55 per month.
Total Channels: Sling Orange has around 30 channels. Sling Blue offers around 40 channels, while Sling Orange + Blue has 51.
On-Demand Content: No on-demand content.
DVR: 50 hours in all three packages.
Simultaneous Devices: One in the Orange and Blue Plans The Sling Orange+Blue supports four simultaneous streams.
Supported Platforms: All major devices, including Apple TV, Fire TV, iOS, and more.
How to Install & Use Sling TV on FireStick
3. Hulu with Live TV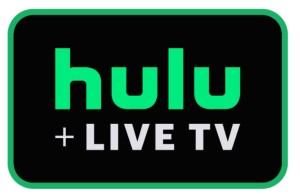 Hulu with Live TV is a direct competitor of YouTube TV. Its extensive channel list allows viewers to watch anything from shows to movies to sports and more. It helps enhance the viewing experience for almost the same fee. The Disney-owned platform includes ESPN and Disney+ in the Hulu Live Basic Plan.
The on-demand library and many live channels make Hulu with Live TV one of the best in the game. Unlimited DVR storage is a recent feature that allows you to record tons of content. You can also fast-forward the recorded content and save it for up to nine months. Here's more of what it offers:
Price and Plans: The Hulu Live Only package costs $68.99 monthly. Hulu Live Premium costs $82.99. Lastly, Hulu Live Basic costs $69.99.
Total Channels: More than 80 local channels are included in the base service.
On-Demand Content: Tons of on-demand content.
DVR: Unlimited DVR storage.
Simultaneous Devices: Up to 2 devices. You can get an addon for unlimited simultaneous streams.
Supported Platforms: Roku, iOS, Android, FireStick, and more.
How to Install Hulu on FireStick
4. fuboTV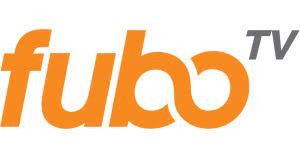 fuboTV is a great YouTube TV alternative for sports lovers. It contains more sports channels than any other competitor. You can enjoy local, national, and international sports and tons of other content.
The American-based television service is the world's first sports-centered live TV streaming platform. Another feature that sets fuboTV apart is its clean and user-friendly interface. You can easily navigate the platform to find what you're looking for. With the support of over 220 channels, FuboTV is an excellent alternative to YouTube TV (minus the drama). Here's what you can expect from your fuboTV subscription:
Price and Plans: fuboTV offers three main plans: Pro, Elite, and Premier. The Pro package costs $74.99 per month. Elite costs $84.99 per month, and Premier costs $94.99 per month.
Total Channels: 107+ for the Pro package. 168+ for Elite and 177+ for Premier ones.
On-Demand Content: fuboTV's on-demand library includes movies and shows that can be streamed on-demand (though the selection is limited).
DVR: 1000 hours of space.
Simultaneous Devices: Up to 3 simultaneous streams.
Supported Platforms: Android, iOS, FireStick, Apple TV, and all other major platforms.
How to Install Fubo TV on FireStick
5. DirecTV Stream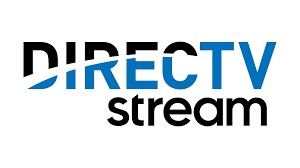 AT&T offers DirecTV Stream, which can be a good alternative if you're an AT&T customer. You can watch many movies, shows, live TV, news, sports, and on-demand content by signing into DirecTV Stream. Although expensive, it is an excellent option if you want a wide variety of content. DirecTV is the only service that includes all the regional sports networks.
DirecTV has no annual contract and doesn't charge any additional or hidden fees. You will only pay what's mentioned on their site. The service has more channels than its competitors, hence the slight increase in the fee. Additionally, the dedicated app for different devices makes streaming uncomplicated and fun. Here are some key takeaways from the platform:
Price and Plans: DirecTV offers four major plans: Entertainment, Choice, Ultimate, and Premier. They cost $74.99, $99.99, $109.99, and $154.99 monthly, respectively.
Total Channels: 165+ in Entertainment, 200+ in Choice, 270+ in Ultimate, and 340+ in the Premier package.
On-Demand Content: Over 65,000 titles.
DVR: Provides 20 hours of DVR storage. You can upgrade it for $10 per month and get unlimited storage.
Simultaneous Devices: Up to 20 streams in the home network. Three while you're on the go.
Supported Platforms: Smartphones, tablets, and TVs, including Roku, FireSticks, and more.
How to Install DirecTV on FireStick
6. Frndly TV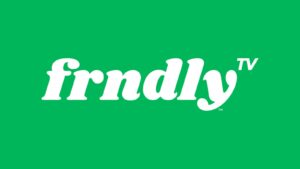 Frndly TV is arguably the cheapest live TV streaming service. For a mere $7, you'll get access to over 40 live and on-demand channels. Additionally, you can record and stream content on any of the supported devices anytime. It is also a USA-based streaming service that offers one of the lowest live TV plans in the market. A&E, Lifetime, Hallmark Channel, and other channels are available on the platform. Here's what you can expect from the service:
Price and Plans: The basic plan is $6.99 monthly, the Classic is $8.99, and the Premium costs $10.99.
Total Channels: Over 40 live channels.
On-Demand Content: Yes, available.
DVR: Unlimited Cloud-based DVR.
Simultaneous Devices: Up to 4 devices.
Supported Platforms: Android, Amazon Fire TV, Apple TV, Android TV, Chromecast, iOS, Roku.
How to Install Frndly TV on FireStick
7. Pluto TV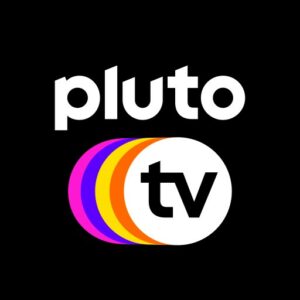 Pluto TV is an ad-supported and free-of-charge TV service launched in 2013. It is owned by Paramount Global and offers tons of news, entertainment, and movie content. A live TV service offering free content seems fishy, right? Fortunately, Pluto is entirely legal. If you use the service, you will have no problems.
Hundreds of TV channels and thousands of movies and shows are now at your fingertips. Hundreds of TV channels and thousands of movies and shows are now at your fingertips. You can access over 250 live channels without signing up or paying a dime. Pluto TV includes many channels like Comedy Central, MAC, etc.
Pluto TV is mainly based in the US, but citizens of Europe, the UK, and some regions in Canada can also access limited content. However, viewing most movies and channels requires a US IP. Pluto TV streams content with decent 720p video quality. Here are the top features of the service:
Price and Plans: Free of charge.
Total Channels: 250 live channels.
On-Demand Content: An extensive library of on-demand movies.
DVR: No.
Simultaneous Devices: No limit.
Supported Platforms: All major devices like Android, iOS, tablets, Fire TVs, Xbox, Roku, PlayStation, and more.
How to Install Pluto TV on FireStick
8. Xumo TV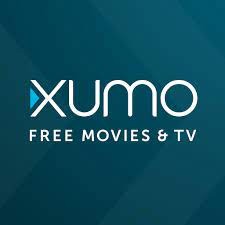 Xumo TV is a US-based ad-supported service that offers tons of sports, news, and entertainment content. This service has combined affordability and ease to offer services no one can deny. Surprisingly, it is entirely free and doesn't charge any additional or hidden charges. Also, the platform doesn't even require you to sign up. Just download their app or use a web browser to open Xumo TV.
You can then start streaming without any extra hassle or sign-in process. How cool is that? Xumo TV is steadily growing in popularity due to its amazing features. Mainly because it is a free TV service in between many others costing more than $70 monthly.
The service is owned by Comcast and was launched in 2011. Xumo TV plays 100% legal content, and the number of ads is much less than on average cable or satellite TV. Here are some additional features of Xumo TV:
Price and Plans: Free for the available 13 channels.
Total Channels: Over 190 channels.
On-Demand Content: Free on-demand content.
DVR:  There is no cloud DVR feature currently.
Simultaneous Devices: Unlimited simultaneous streams.
Supported Platforms: Android TV, iOS, Roku, Fire TV, Android, and more.
How to Install Xumo TV on FireStick
Third-Party YouTube TV Alternatives
Fortunately, most TV channels on YouTube can be streamed via third-party applications, IPTV services, or Kodi addons. These services cost a fraction of what you pay for YouTube TV and may even be free of cost. But there's a catch.
Third-party services are not always legal and safe. Moreover, even if a platform like Kodi is legal, its content can always cause trouble due to copyrights. So, protecting your privacy and security is vital before using any third-party streaming service. To do that, download a high-quality VPN and turn it on before using these platforms.
I recommend ExpressVPN as it's safe, secure, and fast. Before using any third-party service, equip and protect your device with ExpressVPN.
Here is how you can quickly get the ExpressVPN app on FireStick:
Step 1: Click HERE to subscribe to ExpressVPN and enjoy a 49% discount with 3 months of extended service. You are also eligible for a 30-day, full money-return guarantee.
Step 2: Download and install ExpressVPN on FireStick:
Choose the Find > Search option on the FireStick home screen on the menu bar.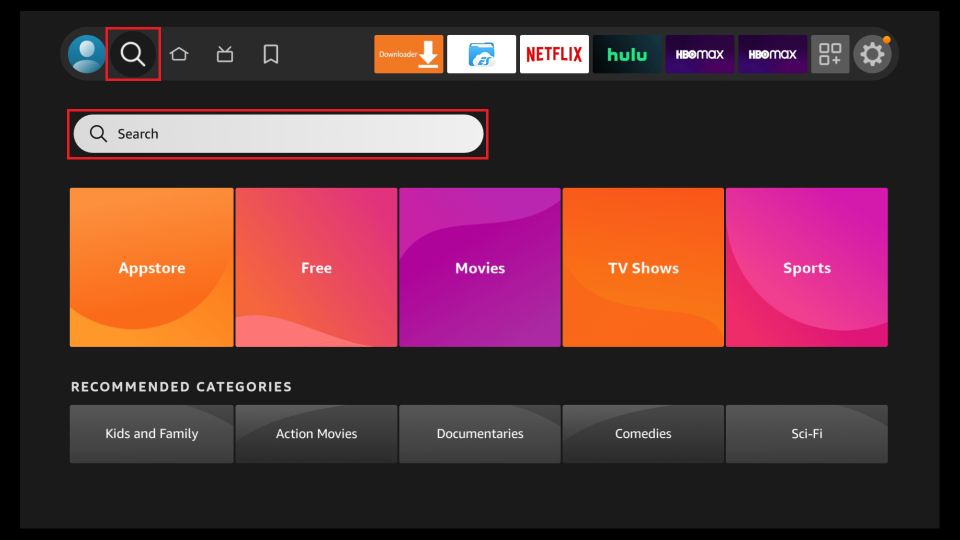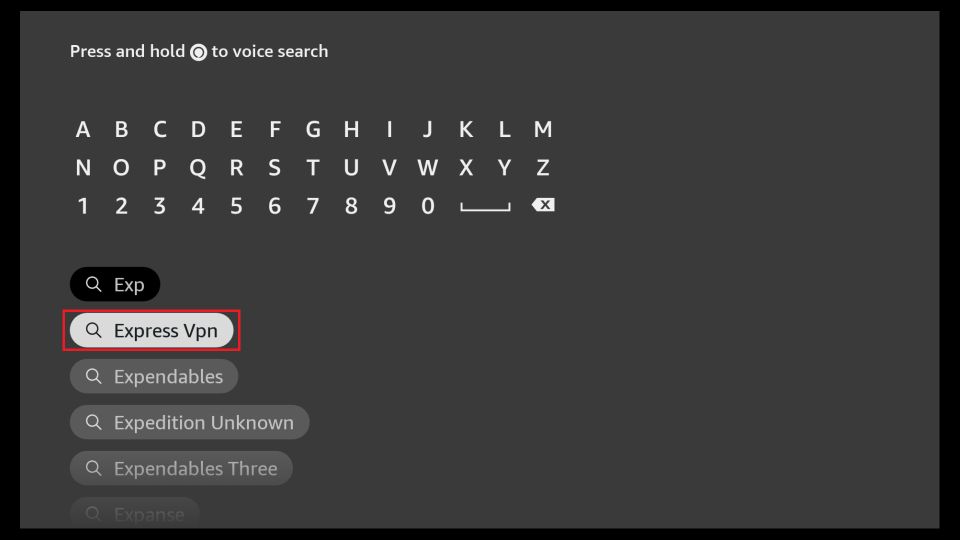 Click the ExpressVPN icon on the following window.

Click Download or Get on the next window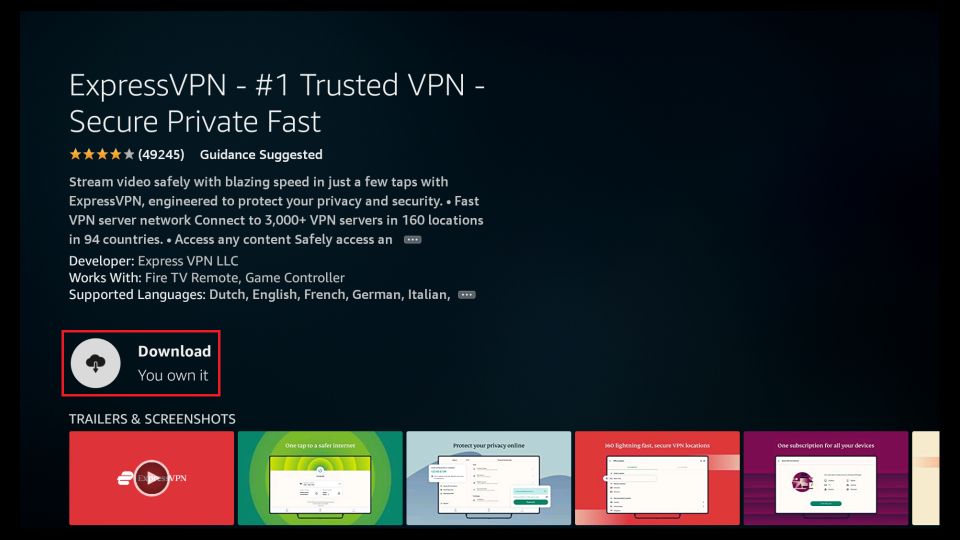 Step 3: Open ExpressVPN once you have downloaded it. Sign in with your account.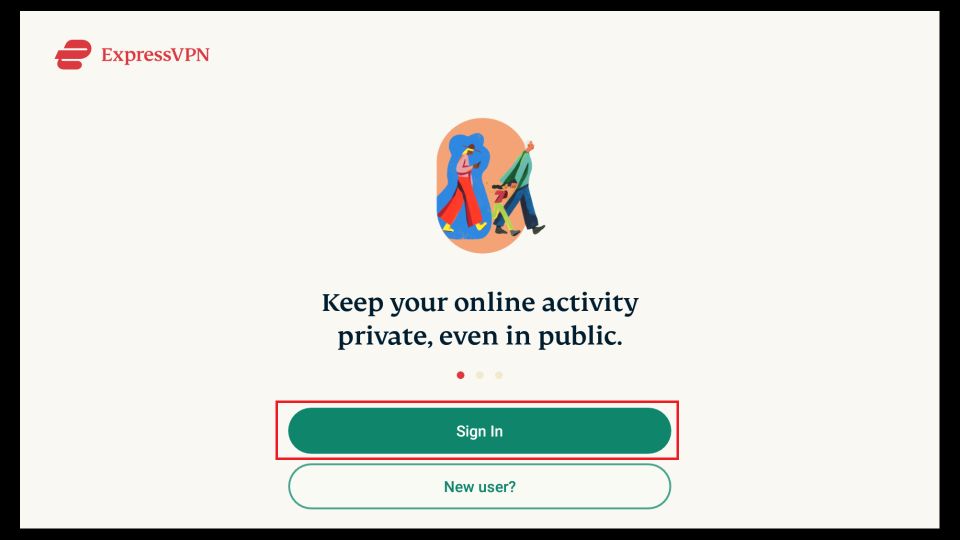 Step 4: Choose a server and click the Connect/Power button

Put your mind at ease now! You have successfully secured your streaming activities with ExpressVPN.
IPTV Services
An Internet protocol television (IPTV) service offers tons of other content besides what YouTube TV provides. For example, YouTube TV is limited to around 85 channels. On the other hand, an IPTV can stream thousands of channels for online viewers. These services also offer much more on-demand content and even support PPV events. All in all, IPTV services are a great and efficient alternative to YouTube TV.
Third-Party Live TV Apps
Official apps come with safety and security licenses. But it doesn't mean unofficial or third-party apps are a no-go zone. If you're unsatisfied with the official live TV apps, look into some unofficial ones. FireStick users can get third-party apps using an application called Downloader. Again, an active VPN is necessary before downloading and using any unofficial app to prevent legal issues.
Unofficial Kodi Live TV Kodi Addons
There are tons of free Kodi addons in the official and unofficial repositories. You can get these addons using the official Kodi app on your streaming device. The live TV addons will elevate your TV experience on FireStick. Not to mention, they're entirely free to use.
FAQ's
Here are some common YouTube TV alternatives FAQs.
Does YouTube TV offer a cheaper tier?
Unfortunately, YouTube TV offers one package, now priced at $72.99 monthly. You can get one membership for up to six household accounts. YouTube TV offers tons of national and international channels. It also includes on-demand content and free DVR storage.
Why are people leaving YouTube TV?
YouTube TV recently increased its subscription fee from $65 to $73. It is yet another price jump from the initial $35 when it was launched. Another reason is its dispute with NBC and Disney, which may off-air many channels of these services on YouTube TV. The constant uncertainty and last-minute disputes are causing a lot of people to cancel their subscriptions.
Why is a YouTube TV subscription so pricey?
Many users are complaining about YouTube TV subscription costs, not to mention the constant fee increases. YouTube TV took to Twitter to explain that the high subscription fee is due to "rising content costs." They also mentioned YouTube TV is improving its 'quality of service,' which automatically increases the cost an end user will have to pay.
Final Words
This post is all about the best YouTube TV alternatives for you. I hope you found what you were looking for. To summarize the blog, Sling TV and Philo are the best picks if affordability is your primary concern. On the other hand, Hulu with Live TV and FuboTV are great for the overall user experience and live TV channels. Let me know your thoughts in the comments below.
Related: