The following guide will provide an elaborate list of Netflix hidden codes for uncovering various Netflix libraries, categories, and genres. It will also describe ways to use the codes via a web browser or the app. 
What are Netflix Codes?
Netflix's secret codes are practically a lifesaver for streamers. They help you uncover the deepest, darkest realms of Netflix to find hidden titles and underrated movies and shows.
You can also find pieces from various regions, cultures, and ethnicities, all in a few seconds. Sounds perfect, right?
Attention FireStick Users: Read before you continue
Your government and ISP are probably monitoring your streaming activities using your IP address 3.17.249.235 (exposed to all). You may get into serious legal trouble for streaming copyrighted videos on FireStick. 
I strongly recommend getting a trusted VPN for FireStick to hide your IP address and protect your online identity.
I use ExpressVPN on all my devices as it is the most secure, fastest, and easy-to-use VPN. It comes with an unconditional 30-day money-back guarantee, and you get 3 free months with the yearly plan.
Don't miss out on the peace of mind and online security ExpressVPN provides.
Read: How to Install & Set up the best VPN on FireStick.
Uncovering the Secrets Behind Netflix Codes
Netflix codes are a short string of numeric letters that open various content categories and sections. These codes are available for all significant genres like Action, Comedy, Romance, Thrillers, Sports, Documentaries and more.
Similarly, you can also access categories like Teen TV Shows, Underdog Titles, Art House Movies, etc., using the dedicated secret codes.
Netflix has a vast content library with over 15,000 titles. Searching through every piece to find your preferred movies or TV shows is impossible. This is where secret codes come in. You can use a Netflix code to view all the content in a specific niche or genre.
For reference, the code 11146 will unveil all the titles available in the Anime Fantasy genre. Similarly, the code 52858 is for Epics.
Using Netflix's secret codes is similar to diving into the hidden treasure trove of content. Viewing all your favorite titles under one section will make using Netflix fun. The platform doesn't officially offer or endorse Netflix secret codes. So, keep that in mind.
Using the Netflix Codes
Netflix codes are straightforward to use. There are two ways to use them: Netflix App or a web browser.
We have described both methods to make it easy for the readers. However, if some codes don't work, it may be due to regional blocks or geo-restrictions.
On Netflix App
You can use the Netflix secret codes via the official Netflix app if you have smart devices like Fire TVs, FireSticks, smart TVs, etc. Follow these steps:
Launch the Netflix app (log in if you aren't already).
Then, access the Netflix Home menu and navigate to the Search menu.
Open the Search menu and enter the Netflix secret code for your preferred category.
For example, you can enter 2653 for viewing Anime fiction or 7700 to watch western movies.
Enter done to view all the relevant results for the secret code.
You can also add the preferred titles to your queue to watch them later.
On a Web Browser
If you don't have a Netflix app, you can use the secret codes via a web browser. The steps are pretty straightforward. Here they are:
First, access the official Netflix website using a web browser like Google, Safari, etc
Then, paste the URL www.netflix.com/browse/genre/' CODE' in the browser address bar
Before hitting enter, replace the 'CODE' with the actual secret code for your preferred Netflix category
For reference, you can enter www.netflix.com/browse/genre/452 to view all the Anime dramas on Netflix
Press enter and browse the list of available content
There are over 4,000 Netflix codes to uncover the hidden genres, categories, and sections. So, naturally, keeping track of every code is next to impossible. Therefore, we have made the ultimate list of Netflix codes to find hidden categories.
The list is divided into two parts: Genre and Categories. Moreover, the codes are listed alphabetically to make browsing easy and quick.
Genres
Tons of genres are available on Netflix. It includes Action, Comedy, Romance, Drama, and more. We have categorized each genre and listed the available Netflix codes to find your favorite titles.
1. Anime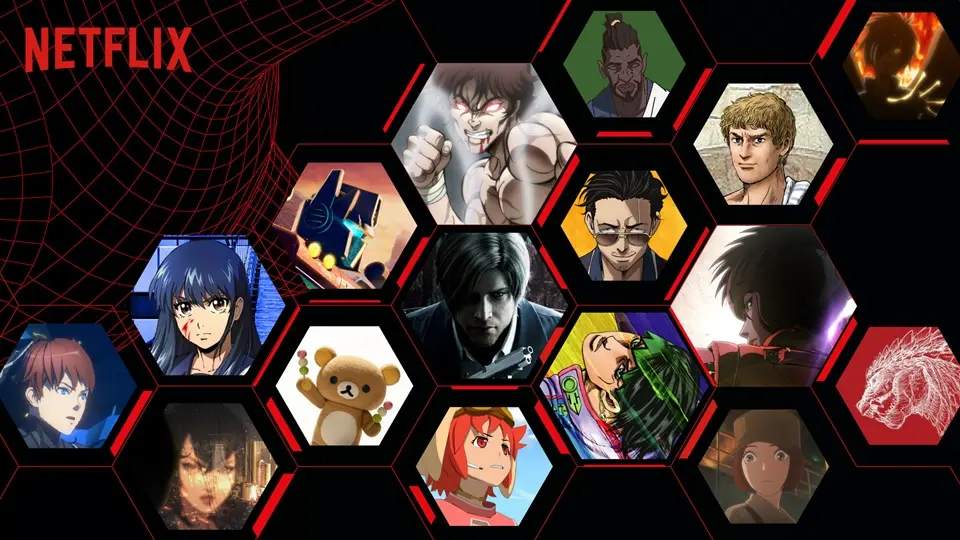 Anime or adult cartoons have been gaining popularity in recent years. Luckily, Netflix has a dedicated secret code, 1365, for anime content. Moreover, you can use the following codes to unveil more anime categories.
Anime Subcategories
2653: Anime Action
9302: Anime Comedy
452: Anime Drama
11146: Anime Fantasy
3063: Anime Features
10695: Anime Horror
2729: Anime Sci-fi
6721: Anime Series/ Shows
Death Note, Lookism, Castlevania, and Monster are popular Anime titles on Netflix. You can also utilize the secret codes for every anime category to explore the complete list.
2. Action & Adventure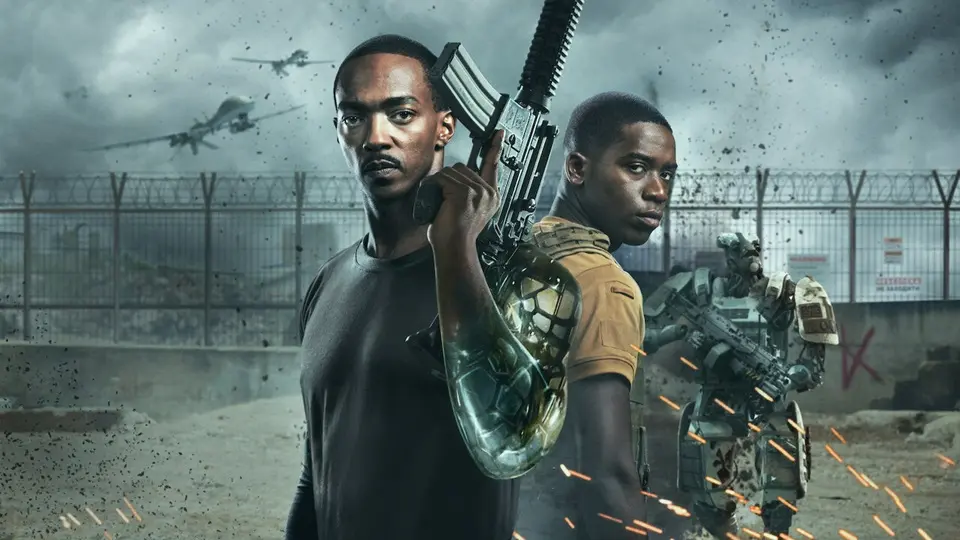 Netflix offers Action & Adventure secret code to explore the popular movie genre. You can use 1365 to view the Action titles or follow the below-mentioned additional codes to view specific subcategories.
Action & Adventure Subcategories
43040: Action Comedy
1568: Action Sci-fi & Fantasy
43048: Action Thriller
7442: Adventure
77232: Asian Adventure
45676: Classic Action
10118: Comic Book based & Superhero Titles
9584: Crime Action
11828: Foreign Action
20541: Hijacking
8985: Martial Arts Titles
2125: Military Action & Adventure
10702: Spy Action Movies
7700: Western Movies
You can find popular Action and Adventure titles like Mission: Impossible, Wanted, Death Race, and more by following the above-mentioned secret codes.
3. Children & Family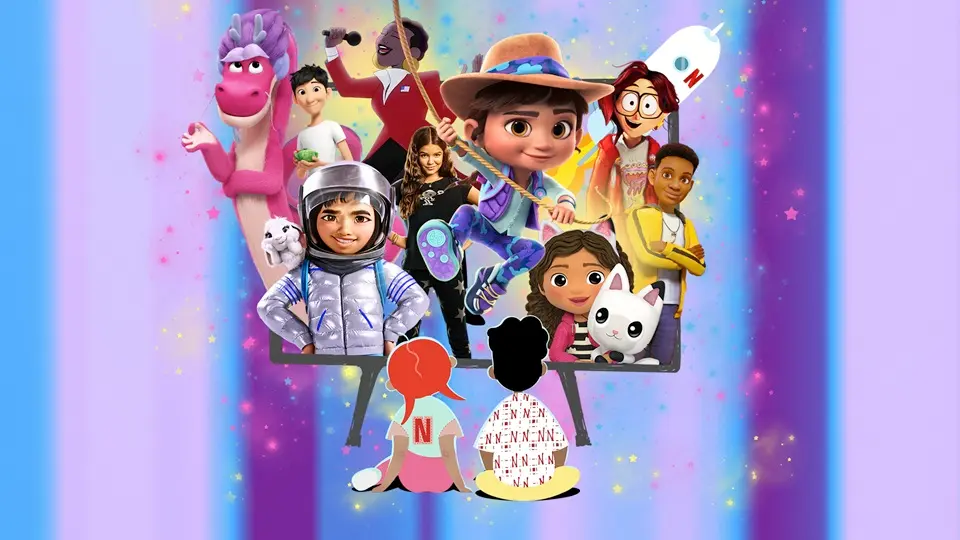 Netflix offers a vast content library for young viewers and many family-based shows. The platform is open to all. Hence, the Children and family genre is accessible via the secret code 783. Want to explore more subcategories? Use these:
Children and Family Subcategories
5507: Animal Tales
67673: Disney Movies
10659: Educational Titles
51056: Family Features
52843: Kids Music
27346: Kids TV
10056: Movies Based on Kids' Books
6796: Movies for ages 0 to 2
6962: Movies for ages 11 to 12
6218: Movies for ages 2 to 4
5455: Movies for ages 5 to 7
561: Movies for ages 8 to 10
11177: Television cartoons
Are you ready to stream amazing family shows like The Baby-Sitter Club, Free Reign, and Anne with an E using the above-mentioned secret codes?
4. Classics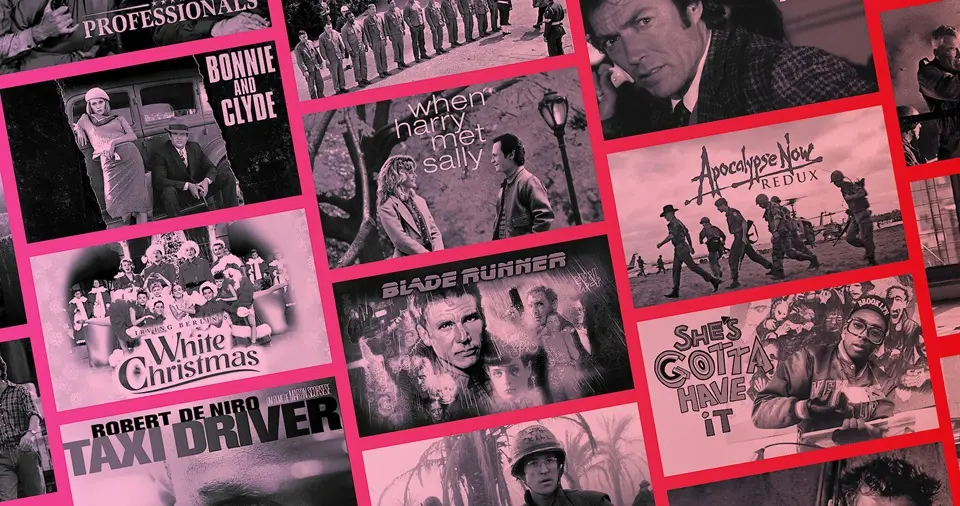 The 70s and 80s are usually considered the golden period for the entertainment world. So, Netflix has a separate Classical titles section to view the 'Old but Gold' titles like Dirty Harry and Blade Runner.
Use the code 31574 to view the complete list. Or, utilize the additional codes mentioned below.
Classics Subcategories
46576: Classic Adventure
31694: Classic Comedy
29809: Classic Dramas
32392: Classic Musical Comedy
31273: Classic Romance
47147: Classic Sci-Fi & Fantasy
46588: Classic Thriller Titles
46553: Classic TV Shows
48744: Classic War Films
47465: Classic Westerns
52858: Epics
7687: Film Noir
53310: Silent Movies
5. Comedy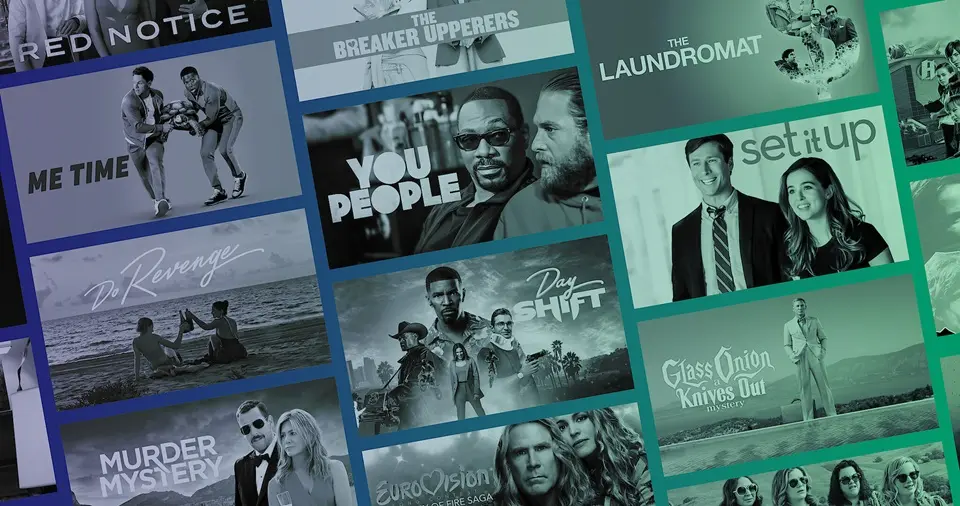 Popular comedy movies like Daybreak, Kung Fu Panda, Little Man, and Ted have made a name among comedy lovers.
Fortunately, you can use the secret code 6548 to explore more such comedic reliefs. Or, utilize the following list for a category-based search.
Comedy Subcategories and Niches
77213: Absurd Comedy
43040: Action Comedy
9302: Anime Comedy
73649: Best Actress Oscar-Winning Comedies
6853: Bill Murray Comedies
31694: Classic Comedy
10554: Comedy Movies Starring Chris Rock
2801: Comedies Starring Jim Carrey  
2898: Comedies Starring Martin Lawrence
442: Comedies Starring Whoopi Goldberg     
9434: Cult Comedy
869: Dark Comedy
4426: Foreign Comedy
2351: Goofy Titles
89585: Horror Comedy
24229: Jack Black Comedies
4195: Independent Comedy
1402: Late Night Comedy
7120: LGBTQ Comedy
26: Mockumentaries
13335: Musical Comedy
2700: Political Comedy
5475: Romantic Comedy
4922: Satire
10256: Slapstick Comedy
9702: Screwball Comedy
5286: Sports Comedy
11559: Stand-Up Comedy
3519: Teen Comedy
2756: Tom Hanks Comedies  
3816: Will Ferrell's Comedy Movies
6. Cult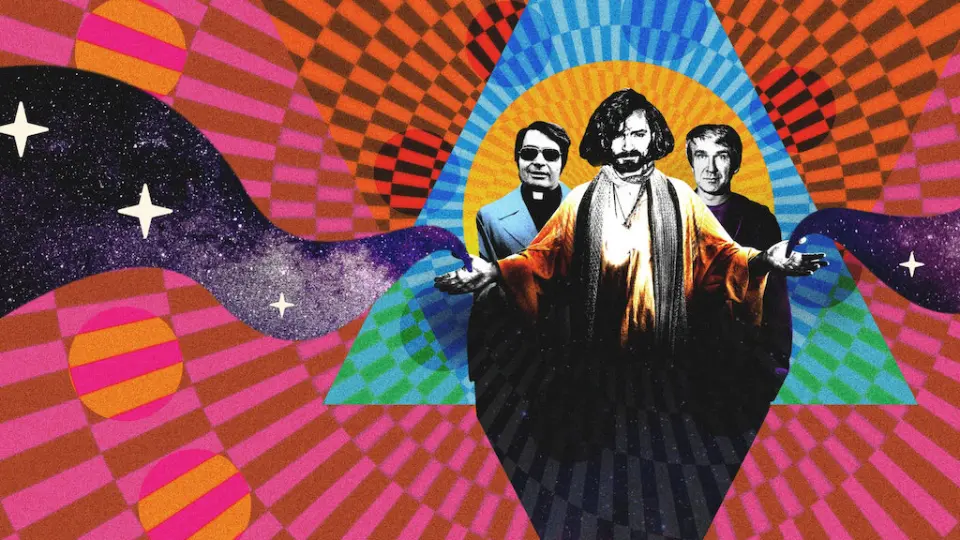 Cult classics like Clueless, Incantation, and Hostel: Part II are available on Netflix. Moreover, the dedicated secret code for Cult movies is 7627. You can further explore the genres via additional secret codes listed below.
Cult Subcategories
8195: B-Horror Titles
1252: Camp Titles
9434: Cult Comedies
10944: Cult Horror Titles
4734: Cult Sci-Fi & Fantasy  
74652: Cult TV shows
7. Documentary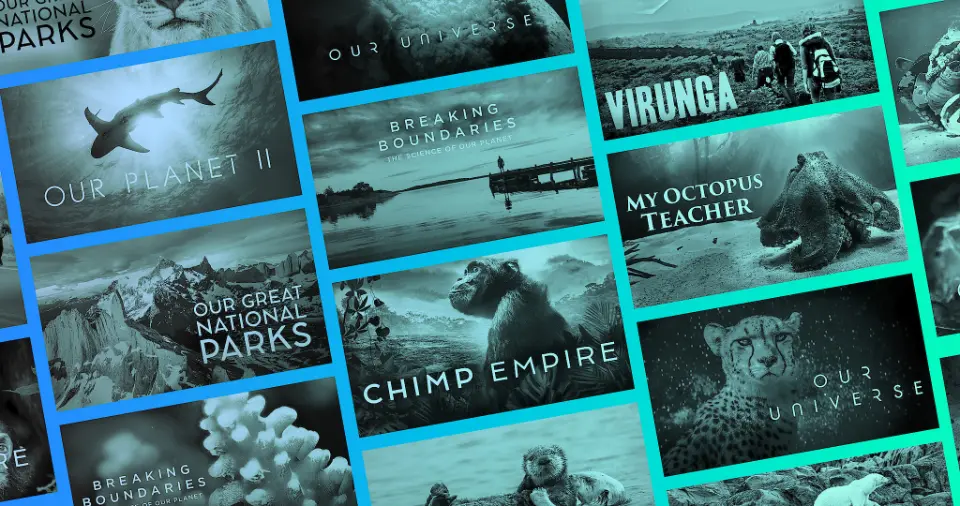 To watch an informative documentary on various topics, use the secret code 6839 on Netflix. The content is further categorized into various sections, as mentioned below.
Documentary Subcategories
3652: Biographical Documentary
9875: Crime Documentary  
5161: Foreign Documentary
5349: Historical Documentary
4006: Military-centered Documentary
90361: Music & Concert Documentary
7018: Political Documentary
10005: Religion-based Documentary  
2595: Science & Nature Documentary
3675: Social & Cultural Documentary
2760: Spiritual Documentary
180: Sports-based documentary
1159: Travel & Adventure Documentary
Some thought-provoking documentaries on Netflix include Our Planet, Unsolved Mysteries, History 101, and Human Playground.
8. Drama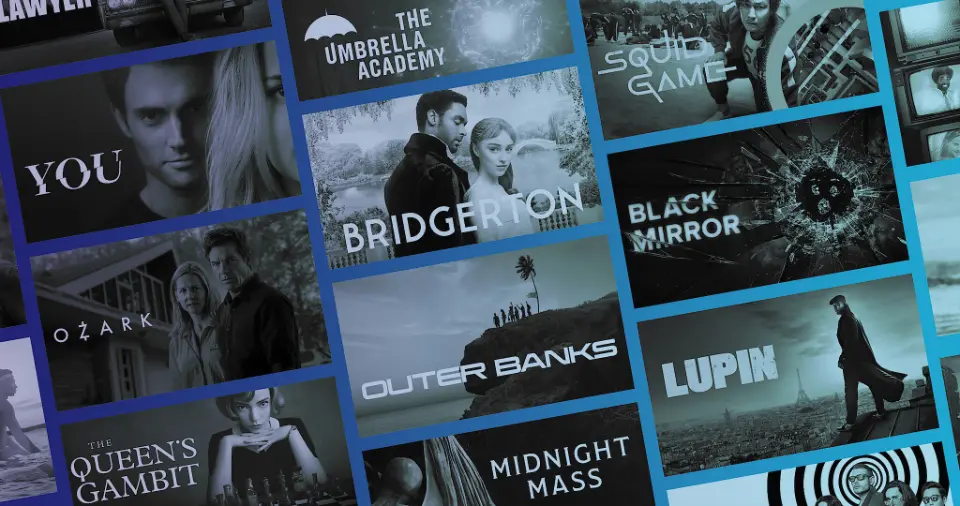 All your favorite dramas can be accessed via the Netflix secret code 5763. Moreover, you can also narrow down the search based on period pieces, romance dramas, biographical pieces, and more. Follow the list mentioned below to find secret codes for each subcategory.
Drama Subcategories
11: Army Drama
3179: Biographical Drama
29809: Classical Drama
2748: Courtroom Drama
12123: Collection of Period Dramas
6889: Crime Drama
4961: Book-based Dramas
3653: Dramas based on Real Life
2150: International Drama
500: LGBTQ Drama
384: Independent Drama
6616: Political Drama
1255: Romance Drama 
5012: Showbiz Drama
3947: Social Issues-based Dramas
7243: Sports Drama
6384: The Tearjerkers
9299: Teen Drama
Netflix is one of the top streaming platforms for movies and TV shows. You can find some jaw-dropping dramas like Better than Us, Godless, Glitch, and Vikings on the streaming platform.
9. Faith & Spirituality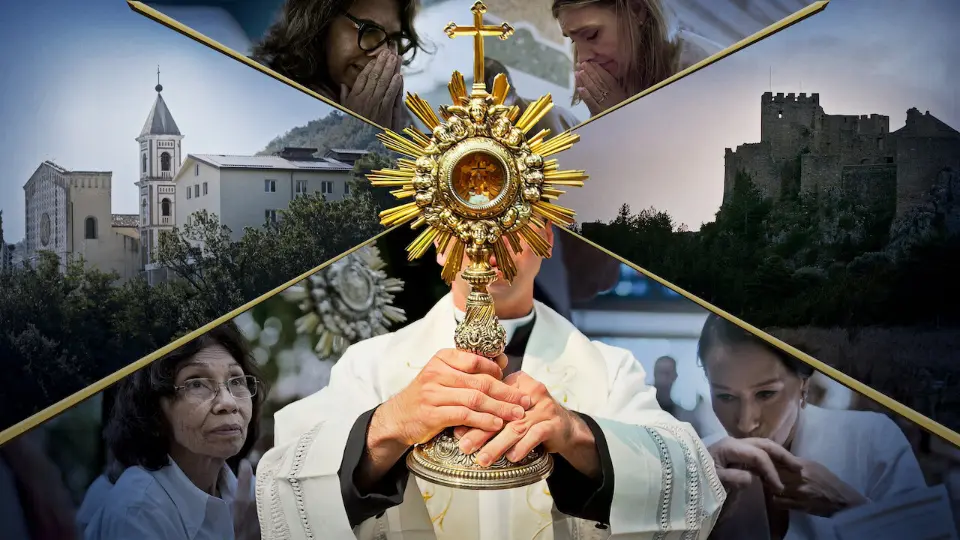 For many people, nothing comes close to their Faith and Spirituality. Luckily, many unique titles like The Young Messiah, Miracles from Heaven, and Come Sunday are on Netflix. You can explore the genre by using the secret code 26835. Or use the ones mentioned below.
Faith and Spirituality Subcategories
52804: Faith & Spirituality
751423: Kids Faith & Spirituality
10005: Religious Documentary
2760: Spiritual Documentary
81552046: Witchcraft and Dark Arts
10. Horror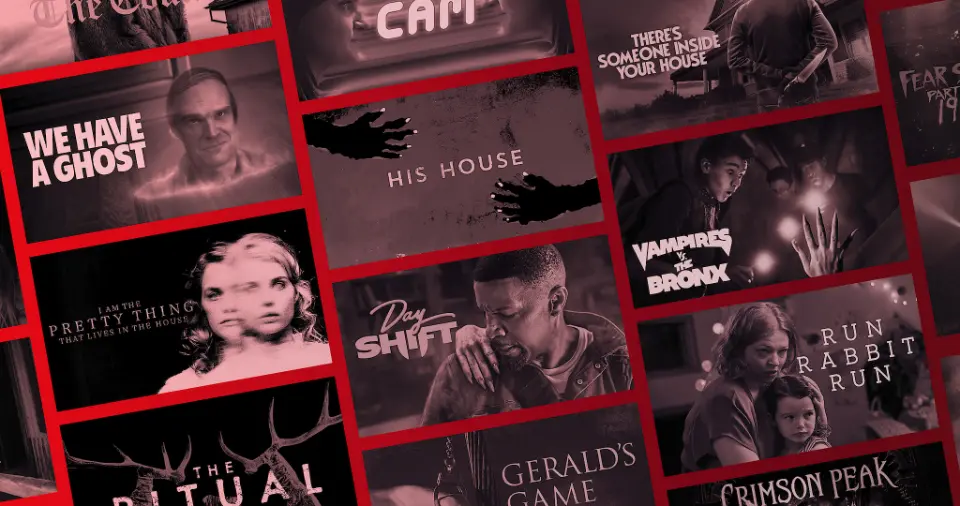 Millions of Netflix users love the Horror genre. Movies like Shutter Island, The Nun, and Separation prove viewers enjoy a fear-inducing title.
To explore more horror titles, you can use the secret code 8711. Alternatively, follow these secret codes to view particular Horror subcategories.
Horror Subcategories
8195: B-horror
6895: Creature Features
10944: Cult Horror
45028: Deep Sea Horror
8654: Foreign Horror
89585: Comedic Horror
4021: Goofy Horror
947: Monster Movies
6998: Satanic Movies
8646: Serial Killer & Slasher
42023: Survival
52147: Teen Horror
75804: Vampire Horror
75930: Werewolf Horror
75405: Zombie Horror
11. Justice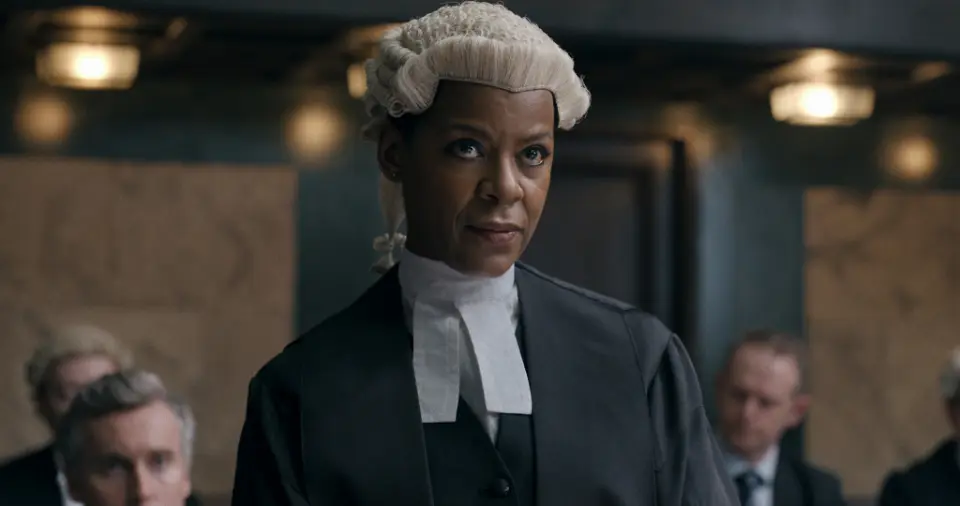 The Justice and Vindication genre is another popular category on Netflix. So, if you like watching Justice being served and criminals caught behind bars, use the codes below.
Justice Subcategories
84343: Best Actor Oscar-Winning Political Drama
15971: Cerebral Courtroom Drama
11660: Reality-based Courtroom Drama
48553: Courtroom TV Comedy
9875: Crime Documentary
6889: Crime Drama
The Netflix secret codes will let you enjoy many Justice and Vindication titles like Justice Served, Juvenile Justice, and more.
12. Musicals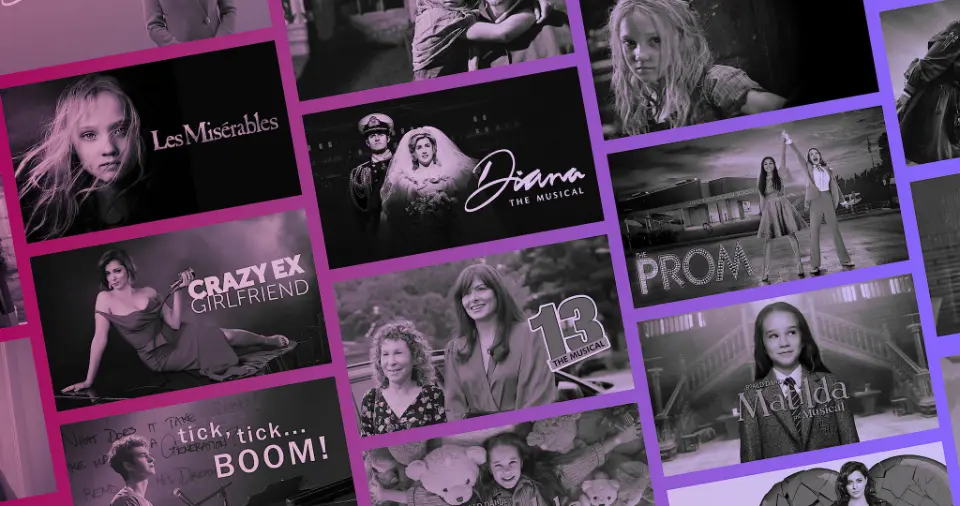 Now, who doesn't love dancing along to Musicals and concerts? You can find excellent musical titles, concerts, and more on Netflix using the secret code 1701. Moreover, you can explore more musical genres by following the secret codes listed below.
Musicals Subcategories
32392: Classical
1105: Country & Western
59433: Disney Musicals  
10271: Jazz & Easy Listening
52843: Kids Music
10741: Latin Music
13335: Musicals
3278: Rock & Pop Concerts
13573: Showbiz Musicals
55774: Stage Musicals
9472: Concerts involving Urban Music and Dance
2856: Global Music Concerts
Mamma Mia, Shrek the Musical, and Opening Night are a few acclaimed Musical titles on Netflix.
13. Romance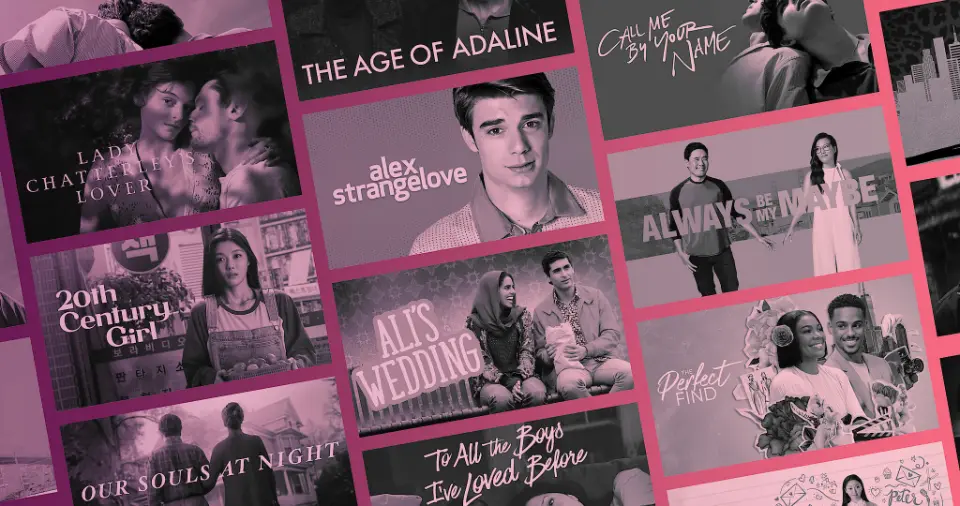 Romantic movies and TV shows are among the top genres on Netflix. Some light romantic comedies or classic romance titles are perfect for a late-night streaming experience.
You can use the Netflix secret code 8883 to find more romance-based pieces. Moreover, the titles are further categorized into sections mentioned below.
Romance Subcategories
3053870: Classic Romance
36103: Quirky Romance
5475: Reluctant Adults
5475: Romantic Comedy
1255: Romantic Dramas
502675: Romantic Favorites
7153: Romantic Foreign Films
9916: Romantic Independent Movies
81572628: Spicy Romance  
35800: Steamy Romance
81582488: Swipe Right
Set It Up, Along for the Ride, When We First Met, and Our Souls at Night are popular romantic movies on Netflix.
14. Sci-Fi & Fantasy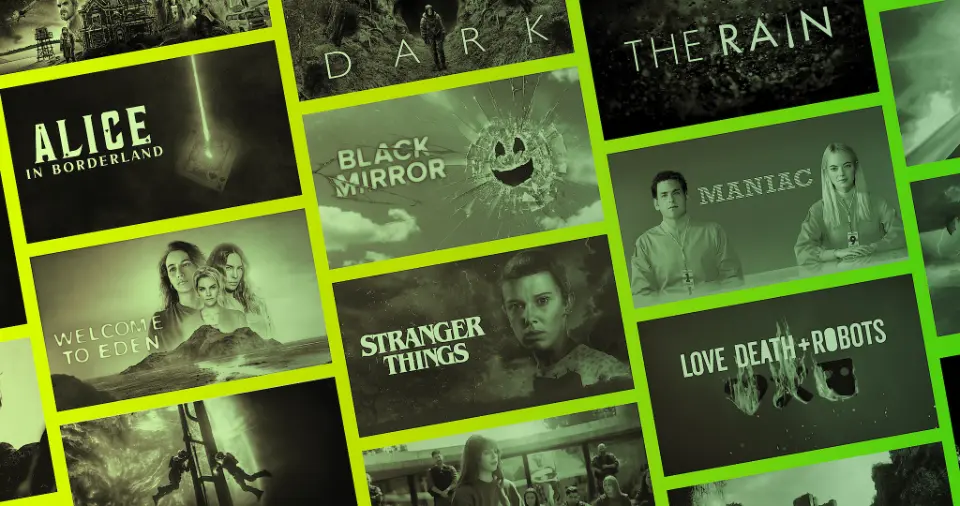 Sci-fi and Fantasy are popular content genres on Netflix. Viewers love watching their favorite superhero movies and alien-based titles. 1492 is the secret code for exploring the Sci-fi and Fantasy genres.
Moreover, some acclaimed titles include Lucifer, the Flash, and Ragnarok. However, that's not it. You can also use the Netflix secret codes below for a more detailed search.
Sci-fi & Fantasy Subcategories
1568: Action Sci-Fi & Fantasy
3327: Alien Sci-Fi
47147: Classical Sci-Fi & Fantasy
4734: Cult Sci-Fi & Fantasy
1964512: Cyberpunk
2299461: Dystopian Futures
9744: Fantasy Movies
6485: Foreign Sci-Fi & Fantasy
6926: Sci-Fi Adventure
3916: Sci-Fi Drama
1694: Sci-Fi Horror
11014: Sci-Fi Thriller
81238162: Supernatural Soap
15. Sports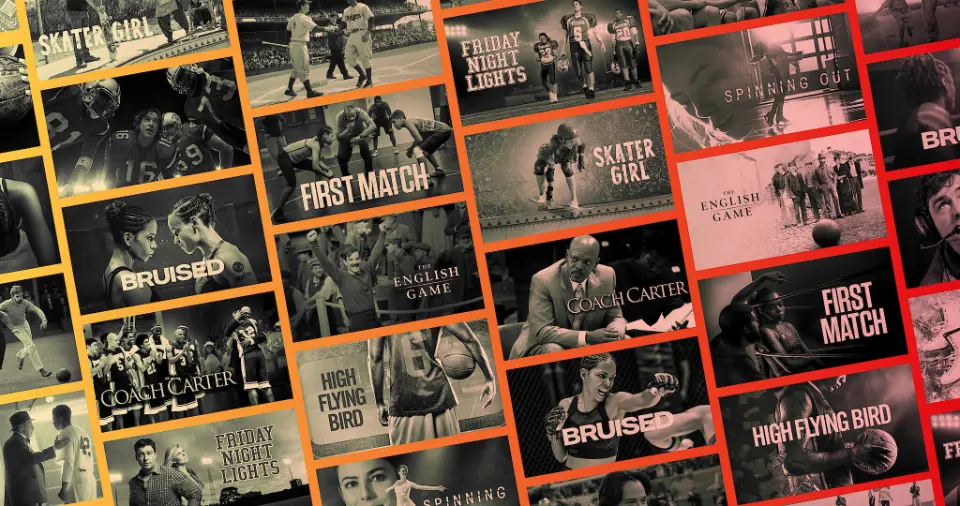 The Netflix secret code for watching sports-based titles is 4370. It will open the world of sports-centered movies, including A League of Their Own, Rush, and The Karate Kid.
Moreover, you can use these additional secret codes for a more detailed search.
Sports Subcategories
12339: Basketball Titles
12762: Baseball Titles
4582: BMX and Extreme Riding
12443: Boxing Movies
49944: Car and Motorsports Titles
12803: Football Films
6695: Martial Arts, Boxing, Wrestling
12549: Soocer Titles
5286: Sports Comedy
180: Sports Documentary
7243: Sports Drama
9327: Sports and Fitness
16. TV Shows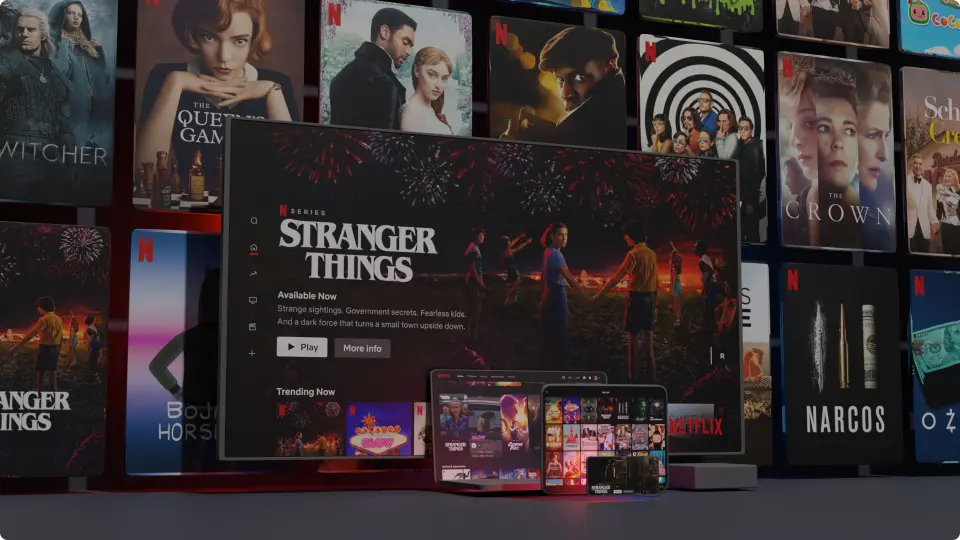 Netflix hosts many popular and loved TV shows, including Shadow Hunters, Castle Rock, Peaky Blinders, and Jane the Hunter. Moreover, the platform also produces Netflix Originals like House of Cards and Narcos.
The Netflix secret code 82 will take you to the TV shows section. You can also use the following codes for a more streamlined search.
TV Shows Subcategories
1192582: British Crime TV
52117: British TV Shows
46553: Classic TV Shows
26146: Crime TV Shows
74652: Cult TV Shows
72436: Food & Travel TV Shows
1143288: Gal Pal TV
27346: Kids' TV
67879: Korean TV Shows
25804: Military TV Shows
4814: Miniseries
9833: Reality TV
52780: Science & Nature TV
60951: Teen TV Shows
10673: TV Action & Adventure
10375: TV Comedies
10105: TV Documentaries
11714: TV Dramas
83059: TV Horror
4366: TV Mysteries
1372: TV Sci-Fi & Fantasy
17. Thrillers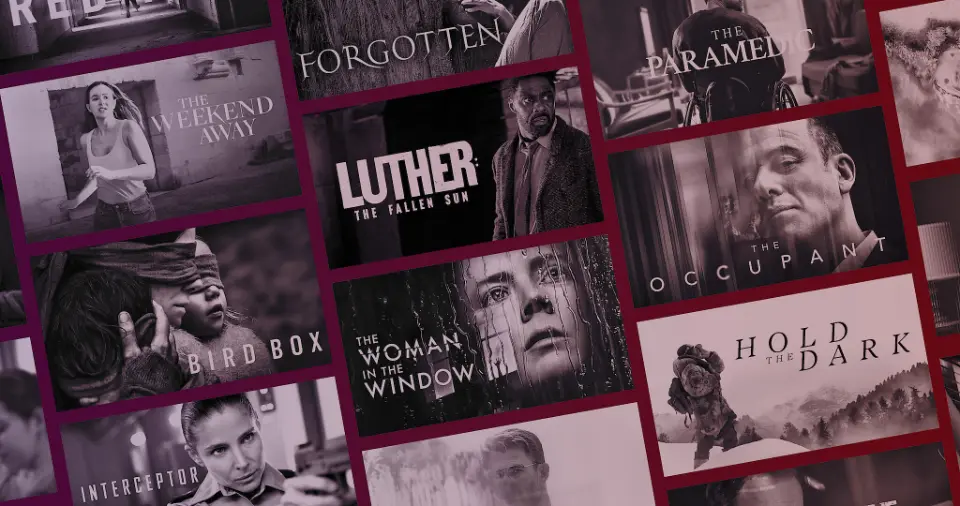 The Thriller titles on Netflix include Unlocked, Extraction 2, Afwaah, and Army of Thieves. You can explore more such movies using the Thrillers' secret code 8933.
Similarly, follow these category-based codes to explore the genre further.
Thriller Subcategories
43048: Action Thrillers
46588: Classic Thrillers
10499: Crime Thrillers
10306: Foreign Thrillers
31851: Gangster
3269: Independent Thrillers
9994: Mysteries
10504: Political Thrillers
5505: Psychological Thrillers
11014: Sci-Fi Thrillers
9147: Spy Thrillers
972: Steamy Thrillers
11140: Supernatural Thrillers
Categories
Apart from the genres, you can also find Netflix secret codes for various content categories like LGBTQ, Roadtrip, and more. Here are the details for each category.
1. Art House
Art House is a dedicated content category on Netflix. You will love this section if you like watching Art House films like The Platform, Atlantics, The Falls, or Tragic Jungle.
Here are some Netflix secret codes for finding Art house Titles.
Art House Subcategories
29733: Cerebral Art House Movies
28979: Dysfunctional Family Art House Movies
59556: German Art House Movies
60438: Italian Art House Movies
64394: Scandinavian Art House Movies
2. Binge Watching
Netflix offers miniseries from various regions and countries for a complete binge-watching experience.
If you have a free weekend, enjoy series like The Queen's Gambit, Maid, Midnight Mass, and more using the Netflix secret codes below.
Binge Watching Subcategories
52274: Australian Miniseries
52620: British Crime Miniseries
90949: Emmy-Winning Miniseries
42444: Emotional Miniseries
25944: Suspenseful Miniseries
88350: Historical TV Miniseries
3. Bollywood
After Hollywood, Bollywood is another big entertainment industry from the subcontinent. Netflix offers various Bollywood movies for Hindi-speaking audiences. Moreover, you can also view subtitles for each movie. Here are the codes for finding Bollywood titles across various subcategories.
Bollywood Subcategories
79798: Bollywood Crime Movies
89863: Bollywood Comedies
75096: Bollywood Dramas
91543: Bollywood Action and Adventure
77081: Bollywood Gangster
75094: Bollywood Romance
You can use these codes to watch popular Bollywood movies like The White Tiger, Qala, Bheed, and more.
4. Christmas
The Christmas season has to be the coziest time of the year. Don't we all enjoy our favorite Christmas movies with a hot mug of cocoa? Fortunately, Netflix offers a massive library of Christmas shows and movies.
You can use the following codes to explore Christmas genres like Kids, Family, and Comedies.
Christmas Subcategories
1527064: British Christmas Children & Family
1721544: Canadian Christmas Children & Family
1474017: Christmas Children & Family
1477206: Christmas Children & Family films for ages 11 to 12
1477201: Christmas Children & Family films for ages 5 to 7
1477204: Christmas Children & Family films for ages 8 to 10
1476024: Christmas Children & Family films from the 1990s
1474015: Christmas Comedies
1726277: Christmas for Kids 
1395703: Christmas TV Cartoons 
1395700: Christmas TV Comedies
1527063: European Christmas Children & Family
1394522: Family-friendly Christmas
1475066: Feel-good Christmas Children & Family
1418977: Feel-good Christmas Films
81351538: Festive Family
107985: Festive Favorites
394388: Festive Romance
1475071: Goofy Christmas Children & Family
1394527: Romantic Christmas
81346420: Seasons Streamings
You can find many unique Christmas titles like Love Hard, Winter Wishes, Slumberland, Holidate, and more using secret codes.
5. Halloween
Halloween is the spookiest, most fun season of the year. The Trick or Treat season comes with incredible Halloween movies on Netflix.
You can view titles like Prank Encounters, Day Shift, Uncaged, and more using the following Netflix secret codes.
Halloween Subsections
81346195: Family Halloween Movies
81510605: Halloween Comedy Movies
81336575: Halloween Favorite Movies
6. Independent
Independent titles refer to underrated titles or movies instead of traditional ones. The Netflix secret code for Independent movies is 7077.
You can use it to browse notable titles like Mudbound, The Beguiled, Phantom Thread, and Begin Again. Moreover, here are the codes to explore the Independent subcategories.
Independent subcategories
11079: Experimental Titles
11804: Independent Action & Adventure
4195: Independent Comedic Titles
384: Independent Dramas
3269: Independent Thrillers
9916: Romantic Independent Titles
7. International Titles
Netflix doesn't only cater to an English-speaking audience. There are diverse International titles on the platform for a broader audience base. They include popular ones like Roma, A Beautiful Life, AKA The Life Ahead, and The Night Comes for Us. You can explore the category by using the secret code 78367.
Moreover, additional subcategories of International titles include the following.
International Titles Subcategories
29764: Art House Movies
3761: African Movies
77232: Asian Movies
5230: Australian Movies
262: Belgian Movies
10757: British Titles
3960: Chinese Movies
10606: Dutch Films :
5254: Eastern European Movies
11828: Foreign Action & Adventure
58807: French Titles
58886: German Movies
61115: Greek Movies
10463: Indian Films
58750: Irish Titles
8221: Italian Movies
10398: Japanese Films
2953105: K-Drama for Beginners
5685: Korean Movies
1613: Latin American Movies
5875: Middle Eastern Titles
63782: New Zealand Titles
11567: Russian
9196: Southeast Asian Movies
9292: Scandinavian Movies
58741: Spanish Titles
8. LGBTQ
LGBTQ is one of the rising categories on Netflix. With new LGBTQ titles like A Secret Love, Ride or Die, Fanfic, etc., viewers are increasing daily. Netflix offers LGBTQ secret codes for watching your favorite titles.
Use code 5977 or follow the ones listed below to explore the category.
LGBTQ Subcategories
7120: LGBTQ Comedy
4720: LGBTQ Documentary
500: Gay & Lesbian Drama
65263: LGBTQ TV Show
3329: Romantic Gay & Lesbian Titles
9. Roadtrip
Nothing's better than watching road trip titles and thinking of going on a long drive with your friends.
Luckily, Netflix caters to users' preferences and offers secret codes to unlock hidden road trip movies and dramas.
Roadtrip Subsections
45407: Popular Road Trip Comedy
45431: Critically Acclaimed Road Trip Dramas
45302: Road Trip Action & Adventure
You can use these secret codes to find movies like Bad Trip, Seventeen, and Shirker.
10. Teen TV Shows
Teen TV Shows are another content category offered by Netflix. It contains various Teen titles, including Chilling Adventures of Sabrina, Titans, The Society, Daybreak, and more.
Here are the Netflix secret codes to unlocking Teen entertainment.
Teen TV Shows Subcategories
3519: Teen Comedy
9299: Teen Drama
52147: Teen Scream
60951: Teen TV show
11. Underdog Titles
You can find a fantastic list of Underdog titles on Netflix. It includes acclaimed movies like Rocky, Hoosiers, The Verdict, Cool Runnings, and more.
For more such movies, use the Netflix secret codes below.
Underdog Titles Subcategories
28092: Inspiring Underdog Dramas
28289: Feel-Good Underdog Dramas
53238: Underdog Dramas Based on Books
29584: Underdog Family-Based Dramas
12. 90-minute Movies
There are many 90-minute movies on Netflix. You can use the secret code 81396426 to browse the available titles.
Moreover, you can also utilize the below-mentioned codes to unveil more hidden subcategories.
90-minute Movies Subcategories
81466224: 90-minute Comedy
81466229: 90-minute Family
81466239: 90-minute Horror
81466228: 90-minute Rom-Coms
Some famous 90-minute movies on Netflix include The Jerk, Seven Prisoners, An Easy Girl, etc.
Additional Netflix Codes Categories
You can find some other Netflix secret codes besides the genres and categories. We have compiled a short list of additional codes that may be useful. Take a look:
1592210: Recent Titles
34399: All Movies
81603903 Short Movies
81602050: 30-minute Laughs
81396426: 2-Hour Movies
839338: Only on Netflix
Do the Netflix Codes Work Globally?
Although Netflix's secret codes will make your life easy, they aren't available in every country. Netflix operates in around 190 countries, and each region has its own catalog of movies and TV shows.
Moreover, all Netflix libraries are geo-restricted. It means the content available in one region may be unavailable in the next. That's why the Netflix codes don't work in a few countries.
However, there's a workaround for this issue. You can opt for a VPN to bypass regional/ geo-blocks. For example, ExpressVPN is a fast and dependable service that'll conceal your actual location. Thus, you can access restricted Netflix libraries easily.
That said, if you use a VPN, yet some codes don't work, it means Netflix has changed or removed them.
FAQ's
How many Netflix secret codes are there?
It's challenging to quote the exact number of Netflix secret codes. New codes keep emerging regularly, and some old ones may stop working. As an average count, over 4000 Netflix codes are available for the public. You can use them to find hidden categories on the platform or make a genre-based search. The secret codes are available online, online forums, communities, and websites. Moreover, you can look for titles across Comedy, Action, Adventure, Documentary, Thrillers, and more by using the relevant secret codes.
Can you use Netflix secret codes on the app?
Yes, you can use the Netflix secret codes on the application. First, you must launch the Netflix app and complete the login process. Then, navigate to the search bar and enter the relevant code in the search field. Lastly, press enter to view all the available content for the code. For reference, you can enter 3519 to view all the teen comedy Dramas available on Netflix.
Why use a Netflix secret code?
You can use a Netflix secret code to unlock hidden genres and categories on Netflix. It lets you streamline your viewing experience on the platform and only see what interests you. Moreover, using secret codes unveils the secret content libraries unavailable on Netflix Home. Lastly, these codes are great for reducing your time browsing Netflix and quickly finding the genres you want.
Are Netflix codes legit?
Yes, Netflix's secret codes are pretty legit. They're a short, easy way to find hidden Netflix categories and titles. That said, not every secret code will work everywhere. Some content on Netflix is unavailable in certain countries, and the dedicated secret codes for that content won't work there. Otherwise, the codes are a great way to navigate the thousands of titles on Netflix.
How do you use Netflix's secret codes?
Using the Netflix secret codes is pretty straightforward. For a web browser, start by accessing the Netflix official site. Then, enter your email and password to complete the sign-in. Next, type www.netflix.com/browse/genre/code in the browser's address bar and replace 'code' with the secret code for your preferred category. For example, enter 43048 to view the library of Action Thrillers—lastly, press search to view the results.
Final Words
Have you ever wondered why the Netflix Home page only suggests traditional movies and titles? There's a lack of diversity on the Explore page. It is because there are over 15,000 titles available on Netflix, and naturally, you can't fit all the content on one page. This is where Netflix's codes come in handy. You can use them to dive deeper and find hidden Netflix libraries. Using the dedicated secret codes, you will also find various underdog titles and underrated movies.
Related: